Ever since we were little, we dreamed of visiting those wonderful fairy-tale-like places we heard about on our bedtime stories: Castles guarded by dragons, lost islands, houses above the clouds, tiny elves' hunts or enchanted forests. All of them surrounded by a supernatural overdose of color and fantasy.
But what if I told you some of these places exist way closer than our imagination?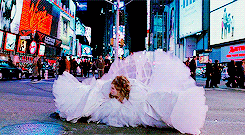 Hidden everywhere on earth, there are some real-life destinations that enchant our senses (and our Instagram) with their unique magic.
1. Colmar, France
Known as the Little Venice, this charming village in the northeast of France has a population of 60,000. Its architectural history with Gothic German influence induces you into the Beauty and the Beast story!
An obligated stop along the wine route of Alsace; this magical village has been home to great artists like Martin Schongauer and Matthias Grünewald. It is such a dreamy place!
2. Waitomo Glowworm Caves, New Zealand
The North Island of New Zealand guards some underground caves where thousands of Arachnocampa Luminosa (tiny flies) radiate their luminescent light like millions of fairies or stars! Don't The Waintonomo Glowworm Caves sum up how astonishing nature can be?
3. Greenland
Considered the largest island in the world, it is an autonomous Danish territory between the North Atlantic and Arctic ocean. Its icy climate makes it a snow paradise that contrasts beautifully within the mountains, the sea, and its incredible collection of colorful houses.
In case this is not enough already, it is one of the privileged places where 'the lights touch the earth', making it possible to enjoy the beautiful and unique spectacle the polar aurora offers.
4. Neuschwanstein Castle, Germany
This castle located in Bavaria, Germany, it is every princess' dream and the representation that fairy tales might actually exist.
Under the romantic influence of a medieval castle, King Ludwig II built this fantastic architectural icon; turning it into an inspiration for movies, books, and stories – I mean, even the great Walt Disney was inspired by it to create famous Cinderella's Castle.
5. Ta Prohm, Cambodia
If you are more of an Indiana Jones kind of person, then this mystical battle between mother nature and architectural past is for you.
The Angkor Archaeological Park in the Siem Reap Province guards the ruins of the Raja Vihara (Monastery of the king) originally built in 1186, dedicated to the mother of Jayavarman VII.
Tree roots, moss, and plants take the fantasy of every explorer into the adventure discovering whatever hides inside the maze-like corridors of this temple.
6. The Garden of Cosmic Speculation, Scotland
If you have always wanted to chase a rabbit down a hole to Wonderland (I do!) then you will love the 30-acre sculpture garden created by landscape architect and theorist, Charles Jencks, at his own Portrack home.
A mysterious and magnificent universe that combines science with math to create a microcosm, tribute to the cosmological theory. Even though it is only open to the public once a year, I think it is totally worth it! Who knows, maybe we'll spot a Queen of Hearts or a little blonde girl painting the roses.
7. Hearst Castle, California
Only a four-hour drive from San Francisco or Los Angeles, In San Simeon, awaits a historic landmark built in 1919 by the newspaper magnate, William Randolph Hearst.
The 'Enchanted Hill' hides away panoramic ocean views, beautiful gardens, pools, guest cottages, and an astonishing insight into the luxurious Golden Era of Hollywood.
The impressive mansion once contained Mr. Hearst's private zoo of exotic animals and welcomed great legends such as Charlie Chaplin, Joan Crawford, Clark Gable, James Stewart, Franklin Roosevelt, and Winston Churchill.
8. The Dark Hedges, Northern Ireland
For enchanted forests, you need to go to Ballymoney.
You might recognize the romantic and eerie avenue of trees from Game of Thrones (The King's Road) but in fact, it was intended as a landscape feature to impress visitors of the Stuart Family in the eighteenth century as they approached their Gracehill Mansion. They get magical in the winter, don't they?
9. Sintra, Portugal
A charming and historic settlement located in Portugal very close to its capital, Lisbon.
The romantic architecture of the 19th century composes the buildings and castles of the town, along with beautiful nature and divine colors everywhere, inspiring artists and delighting the lucky tourists who will feel like they are a true knight or a princess for the day.
10. Las pozas of Edward James, Xilitla
An architectural delirium is hidden inside a jungle in San Luis Potosi, Mexico. This surrealist garden was conceived by the British writer, Edward James in 1940.
The eccentric palace the art-collector once called his home, defies the rules of architecture and aesthetic with flower-like columns that hold nothing, gothic arches, outdoor dramatic gates, pavilions with undetermined levels, wild nature, and spiral staircases that lead nowhere. A paradise of madness and imagination that defines surrealism.
11.
Pamukkale, Turkey
There is nowhere on earth like this town located in Western Turkey. The 'Cotton Castle' is famous by the white calcite terraces, colonnaded streets, thermal waters, and bath springs along with the rich history of Hierapolis; a well-preserved ruin of what once was an ancient Roman and Byzantine spa city founded around 190 B.C.
The UNESCO World Heritage site offers a unique combination of history, beauty, and nature!
Who else is ready to pack those bags?
Featured Image by Artem Sapegin via Unsplash