"Don't judge a book by its cover," as the saying goes. I think it's human nature to be judgmental. I am for sure, and so are you. We pass judgment on others without understanding or knowing the person yet because we think we are better than them.
The 39-year-old businessman Adam Deering had battled a lot of rejections when he was just starting his business. Seventeen years ago, he approached a bank for a loan of 10,000 pounds or $12,800 but was outright turned down inspite of the intensive business proposal he presented. He was so downhearted when he was told that they could not take the risk because he was inexperienced and was so young.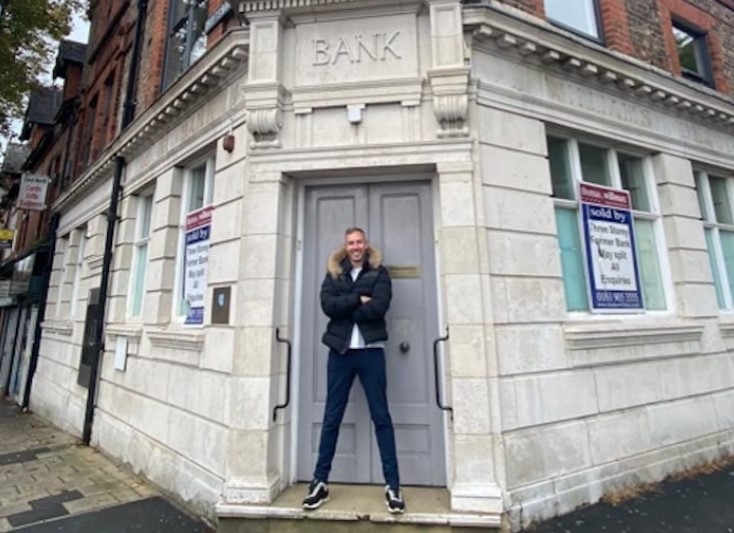 It was so hard for him when he was rejected, but he focused on achieving his dreams and made it happen because he was so determined. Adam fought his way up using his last salary, being a salesman to rent an office in Stretford, Greater Manchester. He got a phone through credit but still could not afford to buy a table and chair. So he had to spend four months calling feasible clients on the floor.
The hardship did not stop him from working hard, and in 2014 all the struggle paid off when he was able to sell his debt management company for an immense 5 million pounds. He decided to buy the bank that rejected him in Urmston, England, for 450,000 pounds or $580,000, which he plans to turn it into apartments and rental units. He now leads five multi-million businesses in UK where he is the CEO and chief operating officer.
Businessman Refused £10,000 Loan At 22 Buys The Bank That Turned Him Down #Banking #Fintech
https://t.co/kQs7TC5bCP

— TSG (@TSGTSG) October 1, 2020
Bow to this hardworking salesman turned multi-million businessman.