A44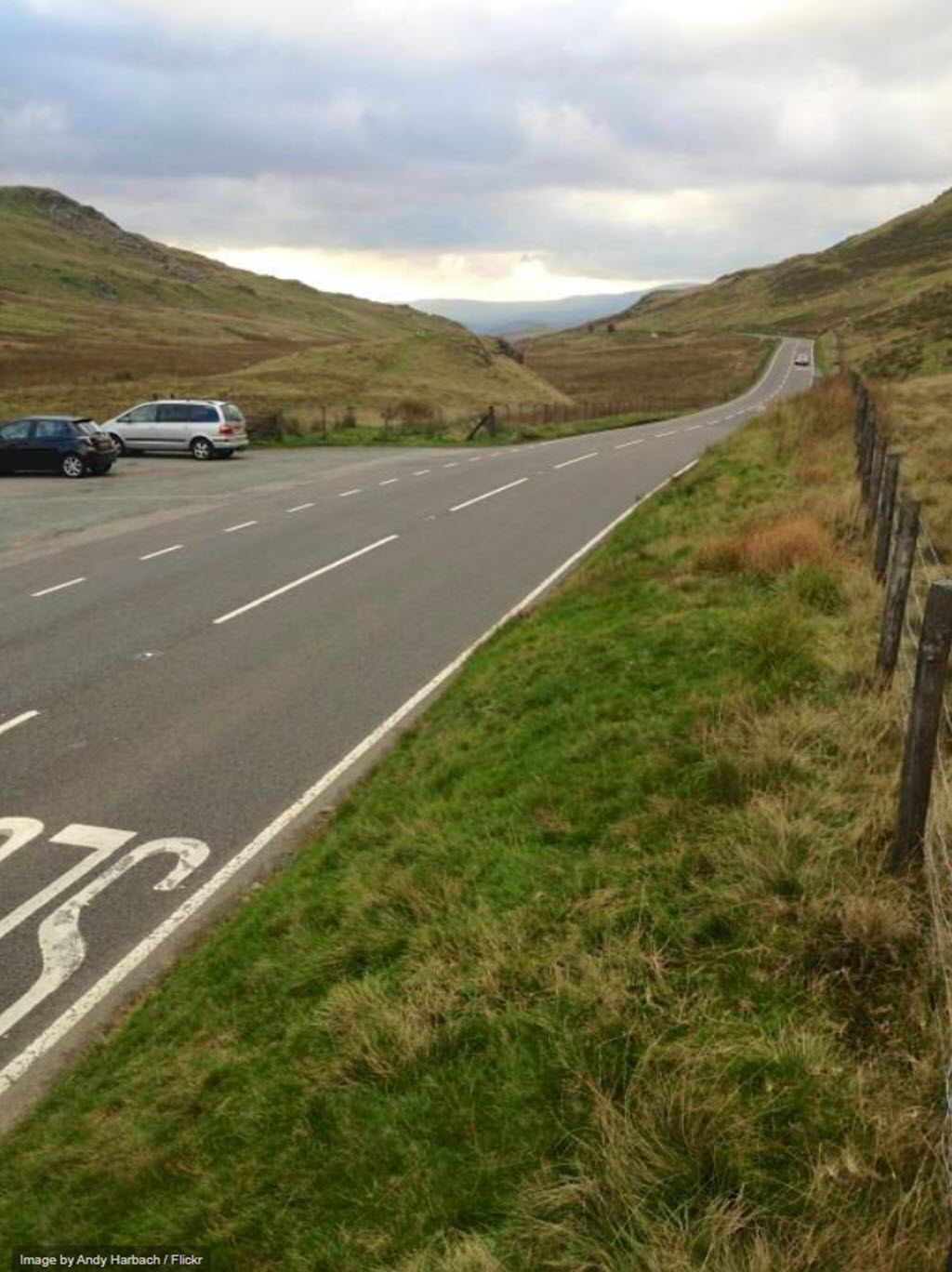 This might seem like an ordinary road in Britain, but it is known for random changes in direction and lane switches, which leads to confusion and accidents.
Adriatic Coastal Road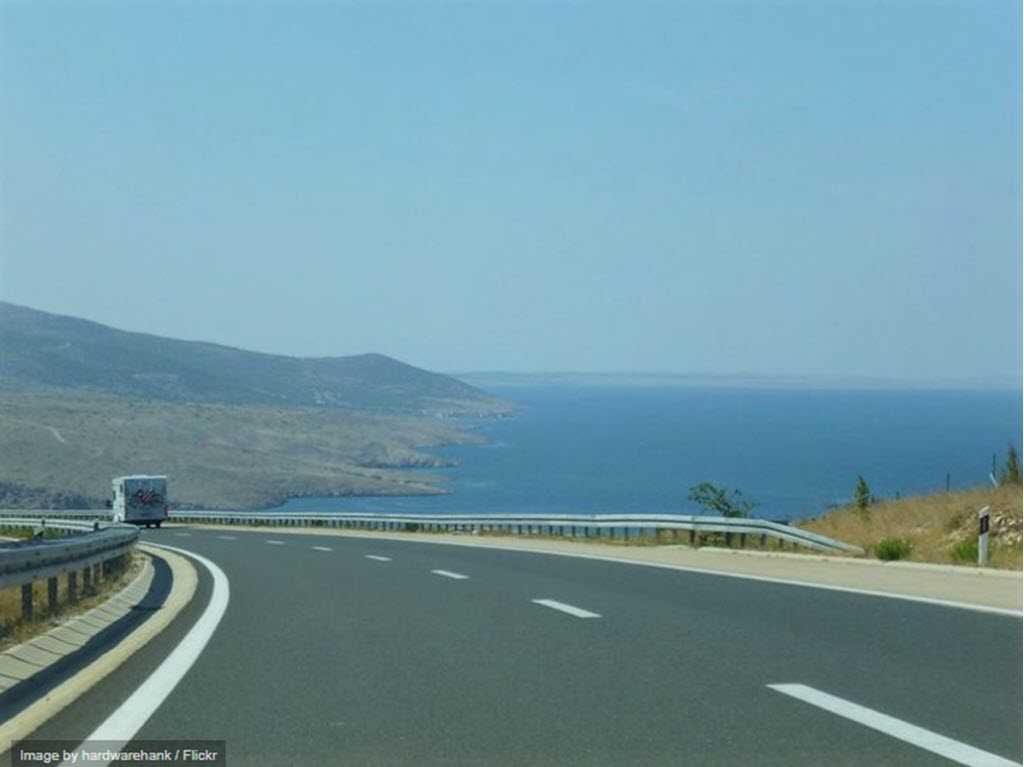 This road in Croatia leads to beautiful views, but danger lurks. This road is so full of twists, turns, and alarming cliffs, you may want to think again.
The Apache Trail Scenic Drive
This road in Arizona is a 40 mile drive beginning at Apache Junction and ending at Theodore Roosevelt Dam. It is full of twists and turns and is not for a new driver.
Storseisundet Bridge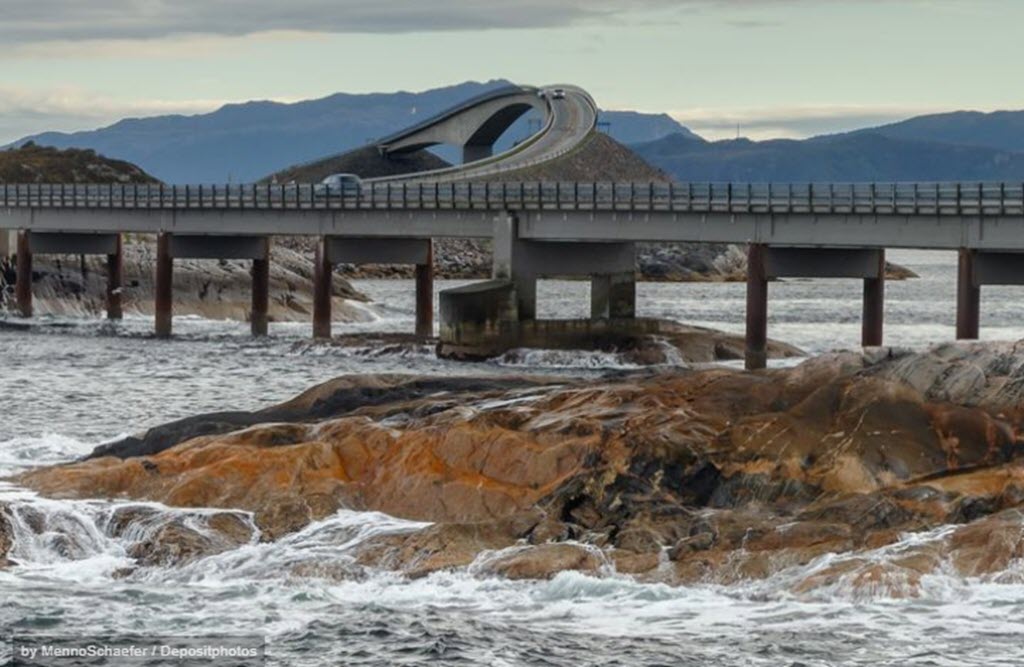 The Storseisundet Bridge in Norway is the longest of a total of eight bridges that make up the Atlantic Road. This particular bridge is the connection between the Romsdal Peninsula to an island in Norway.
The Canning Stock Route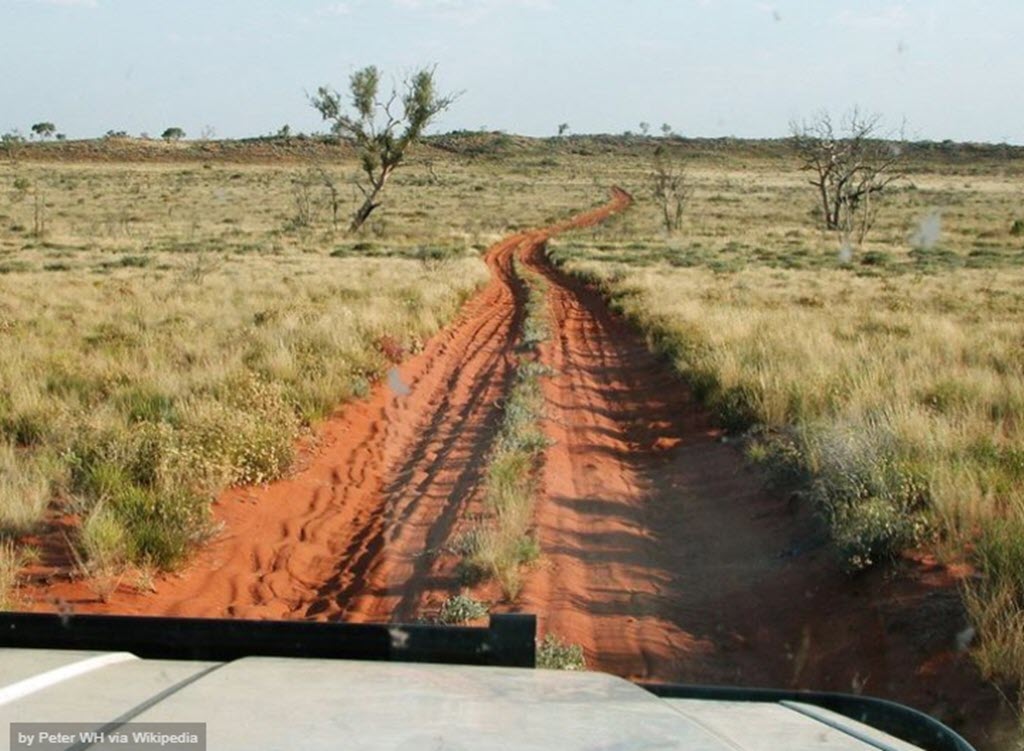 This Australian road was originally built to walk livestock around. Therefore, this stock route is very bumpy and lacks amenities. Be prepared for a long and lonely ride on this 1,150-mile road because it has no place to stop.
The Caucasus Road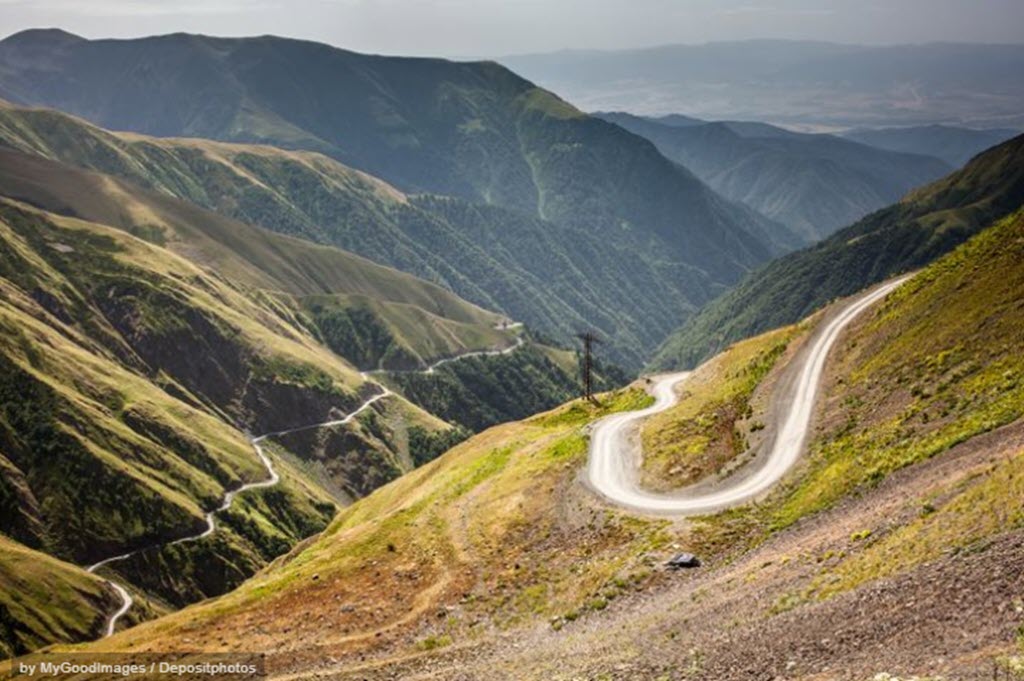 This road is known as the Georgian Military Road. This road goes back to ancient Rome, and invaders often used this road to get from Tbilisi to Russia and everything in between.
The Commonwealth Avenue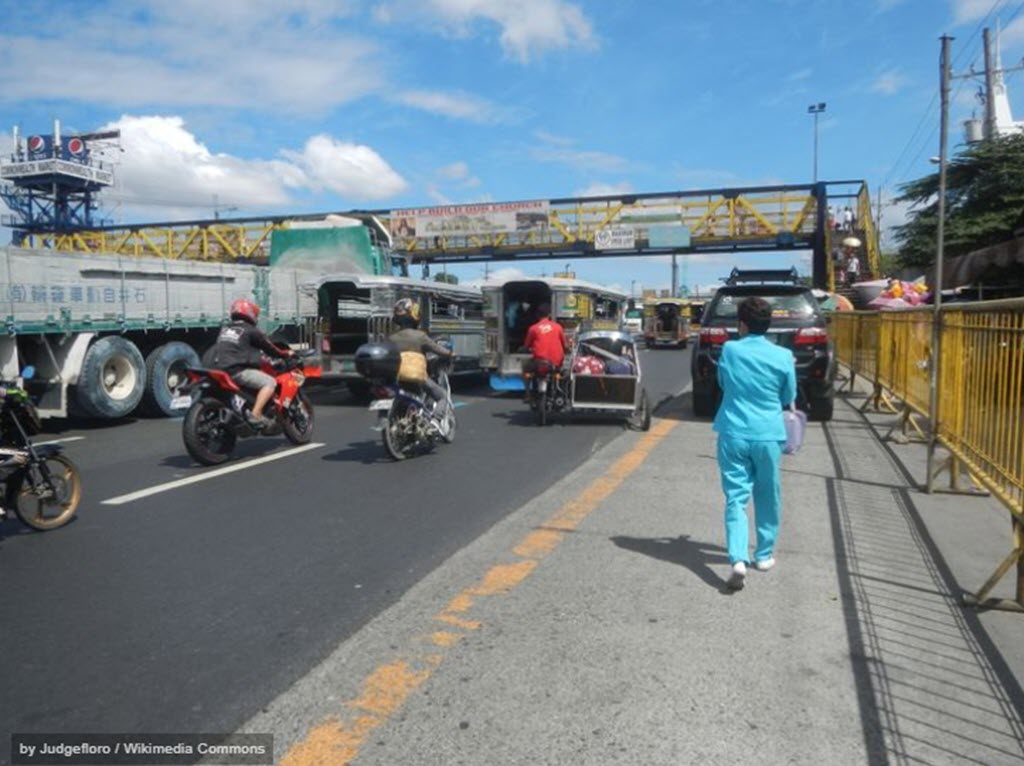 This road may not have 'natural wonder' written all over it, but it has its merits. This road is the widest in the Philippines as it is 18 lanes wide.
The Cotopaxi Volcano Road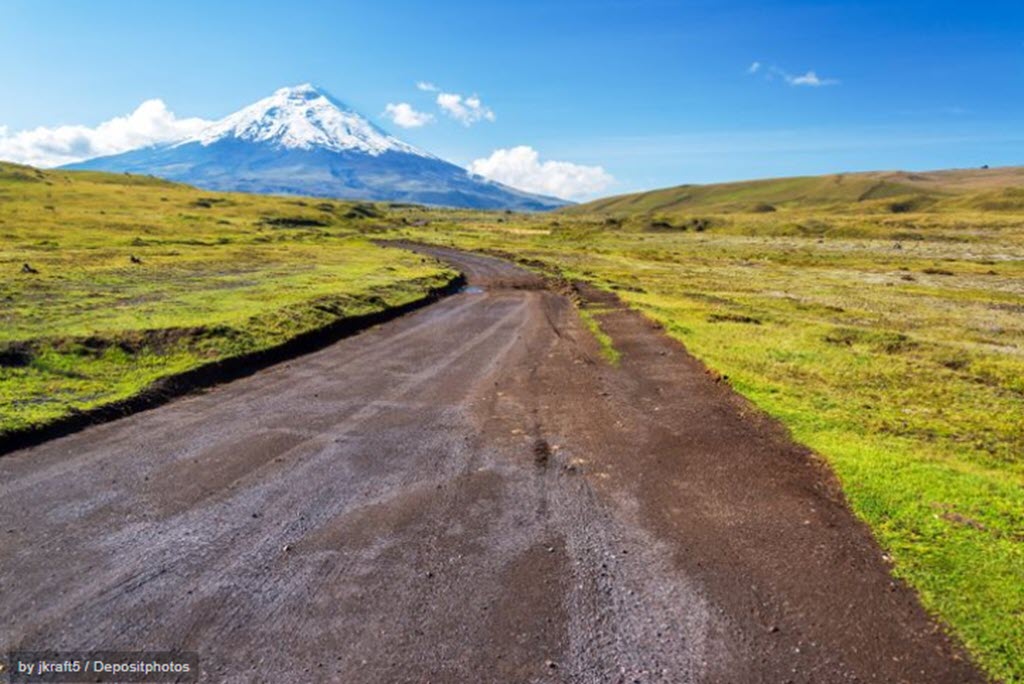 The Cotopaxi Volcano Road in Ecuador is full of twists and turns. The road is partially underwater and full of unlevel gravel.
Engineer Pass
Colorado is home to this mountain road known as one of the highest in the state. Be prepared for some elevation, though because this one has you 12,800 miles above sea level.
Eshima Ohashi Bridge
This bridge in Japan goes up and down like a roller coaster. Evidently, it is not so bad once you are on it, despite what you see.
Fairy Meadows Way
With a name like Fairy Meadows, what could go wrong? Well, this road offers amazing views, but it is rather treacherous.
Grossglockner High Alpine Road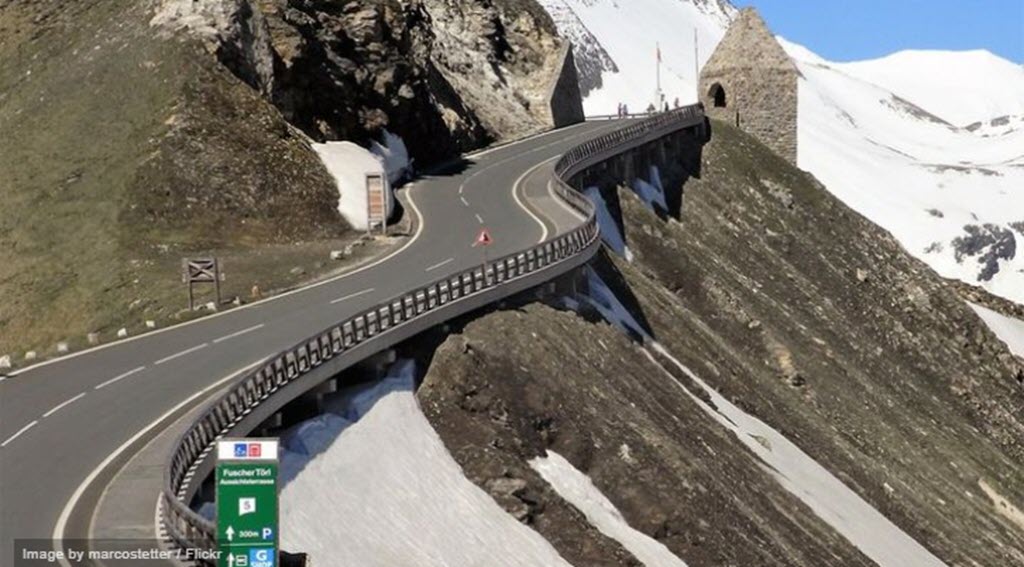 Austria is home to this road that is the highest mountain pass in Austria. It is steep enough to both terrify and impress its travelers.
Guoliang Tunnel Road
This road is carved into the side of a mountain in China using hand tools over forty years ago. The road does not just hug the edge of the mountain, it goes through a tunnel in the mountain.
The Hana Highway
The Hana Highway meanders around the eastern side of the Coast of Hawaii. If you have the time to wander around, this road results in breathtaking views along the way.
Highway 1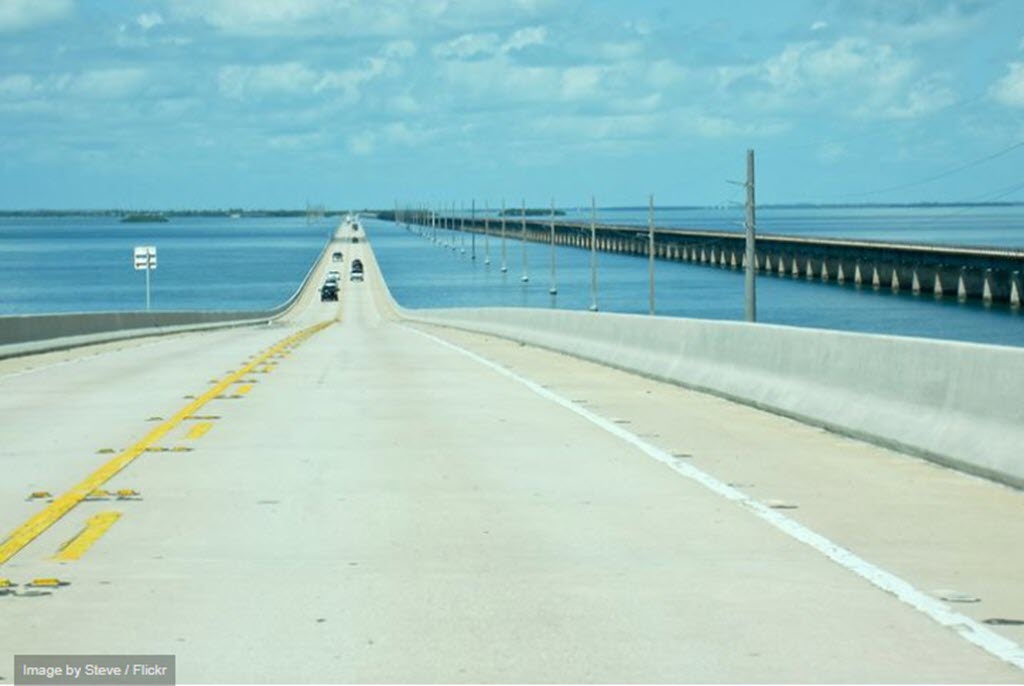 Florida's Highway 1 is one of the most beautiful, but it is also ranked as one of the most dangerous in the United States.
The Highway of Death
Located in Brazil, this road lives up to its name. Poor maintenance and lots of rainfall mean this road offers beautiful but dangerous views.
The James Dalton Highway
This Alaskan Highway was built over forty years ago for the Trans-Alaskan Pipeline. It runs 414 miles from the northernmost point of Alaska to the center of the state.
The Kabul-Jalalabad Highway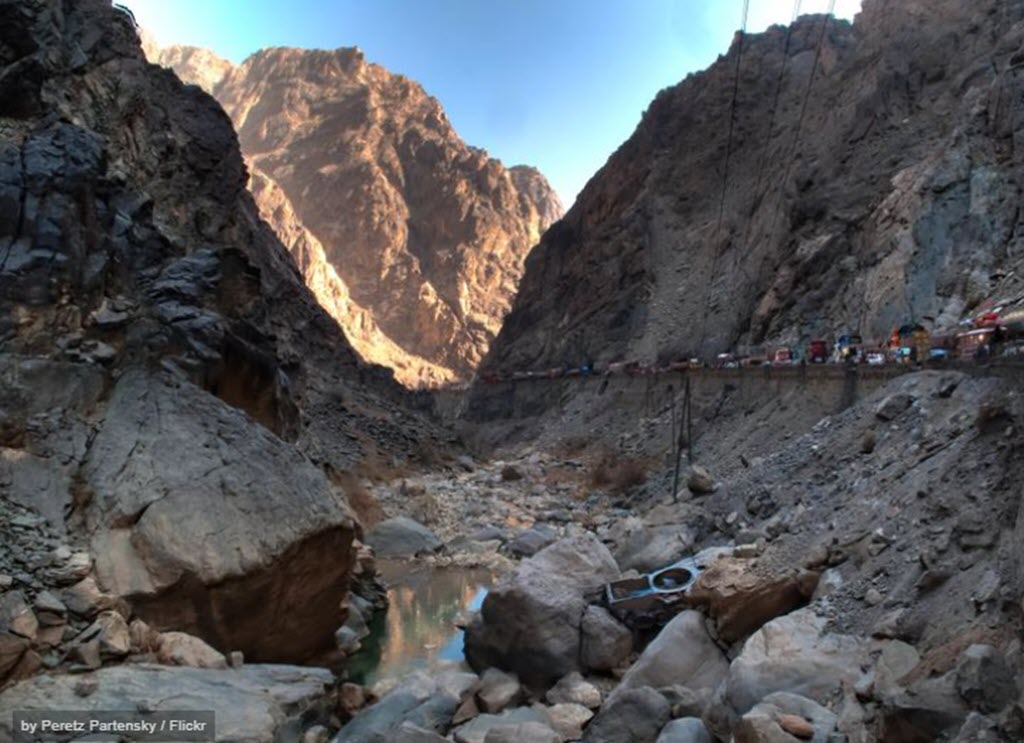 Afganistan is home to this mountainous road. You can expect a challenge on what is considered to be one of the most difficult roads to travel.
The Karakoram Highway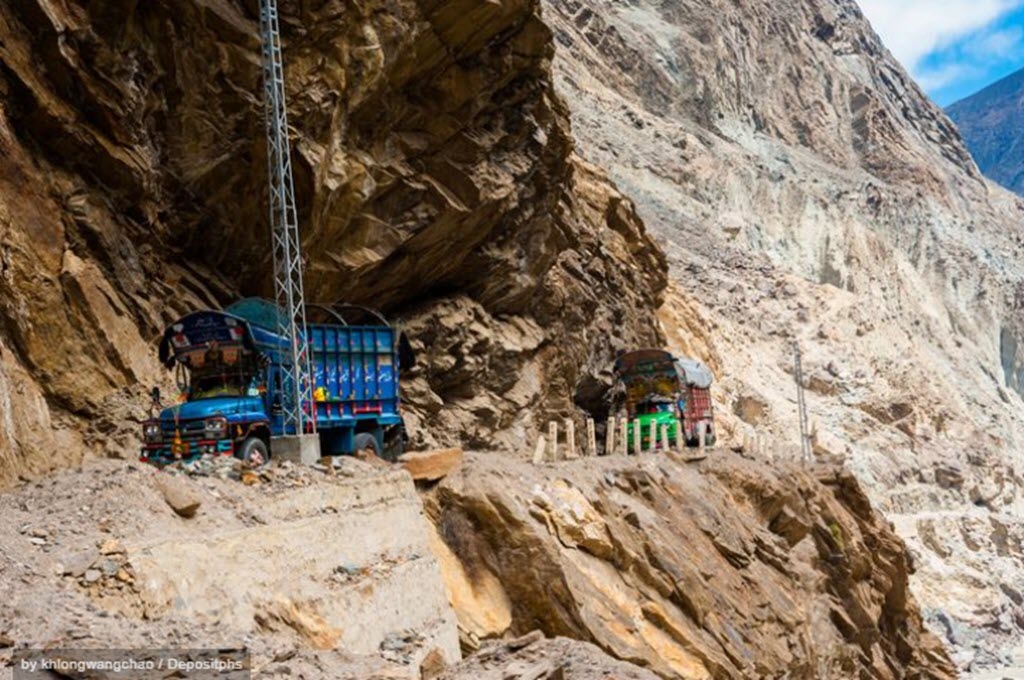 This highway is also known as the China-Pakistan Friendship Highway. It is 800 miles long and is one of the highest paved roads in the world.
The Killar-Pangi Road

This remote road is known for its sharp turns and uneven ground. Sometimes it is the only path for those traveling from Pangi to Killer in India. It is beautiful but dangerous.
The Kolyma Highway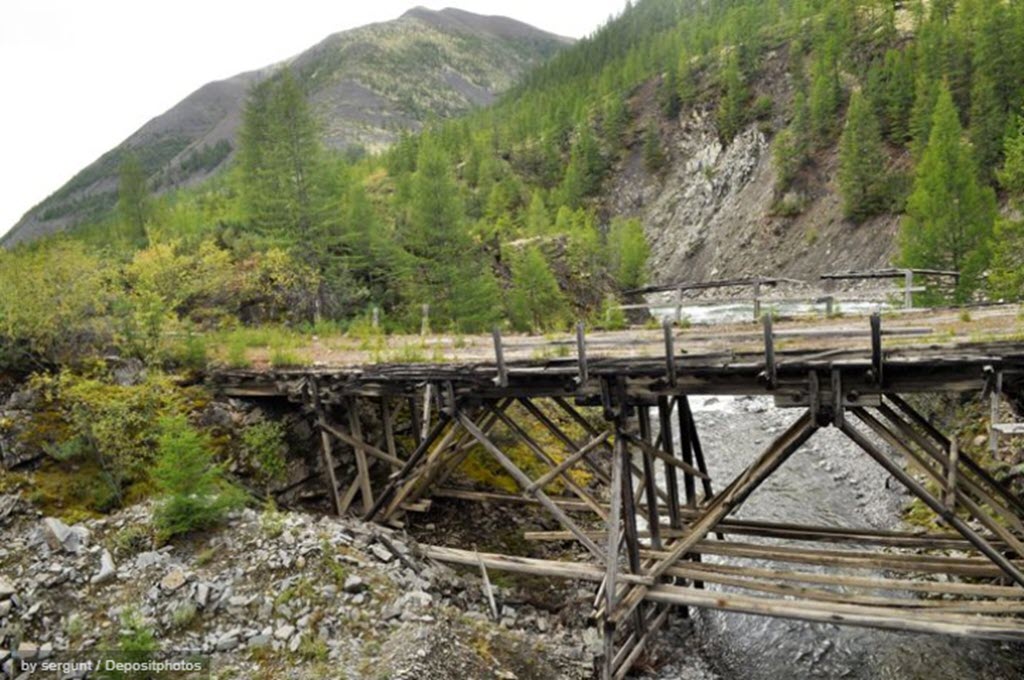 Also known as the "Road of Bones" because of the dangerous conditions the builders faced. It is considered one of the coldest roads in the world, and it is located in Russia.
Los Caracoles Pass
This beautiful road is a journey from Chile to Argentina. It is a challenge to travel as you must drive very slow.
Luxor-al-Hurghada Road
This road in Egypt connects the main cities in Egypt with Luxor, an ancient city.
The Million Dollar Highway

Colorado's Million Dollar Highway is stunning. However, prepare for some danger. There are steep cliffs and 10,000-foot mountain passes.
Moki Dugway
This dusty road in Utah offers incredible views. However, be careful with the steep drops and sharp turns.
North Yungas Road
Known as "The Death Road", this road in Bolivia is terrifying. If you can get passed the scary aspect of the road, the views will be life-changing.
The Atlantic Ocean Road
This road is located in Norway. Parts of this road are built into a mountain, but other sections run over the Atlantic Ocean. Be careful if you find yourself on this road, as the waves tend to wash over the road.
Ruta 5, Arica to Iquique Road
It may look like a boring road to nowhere, but this road in Chile is so boring, it is considered dangerous.
Sa Calobra Road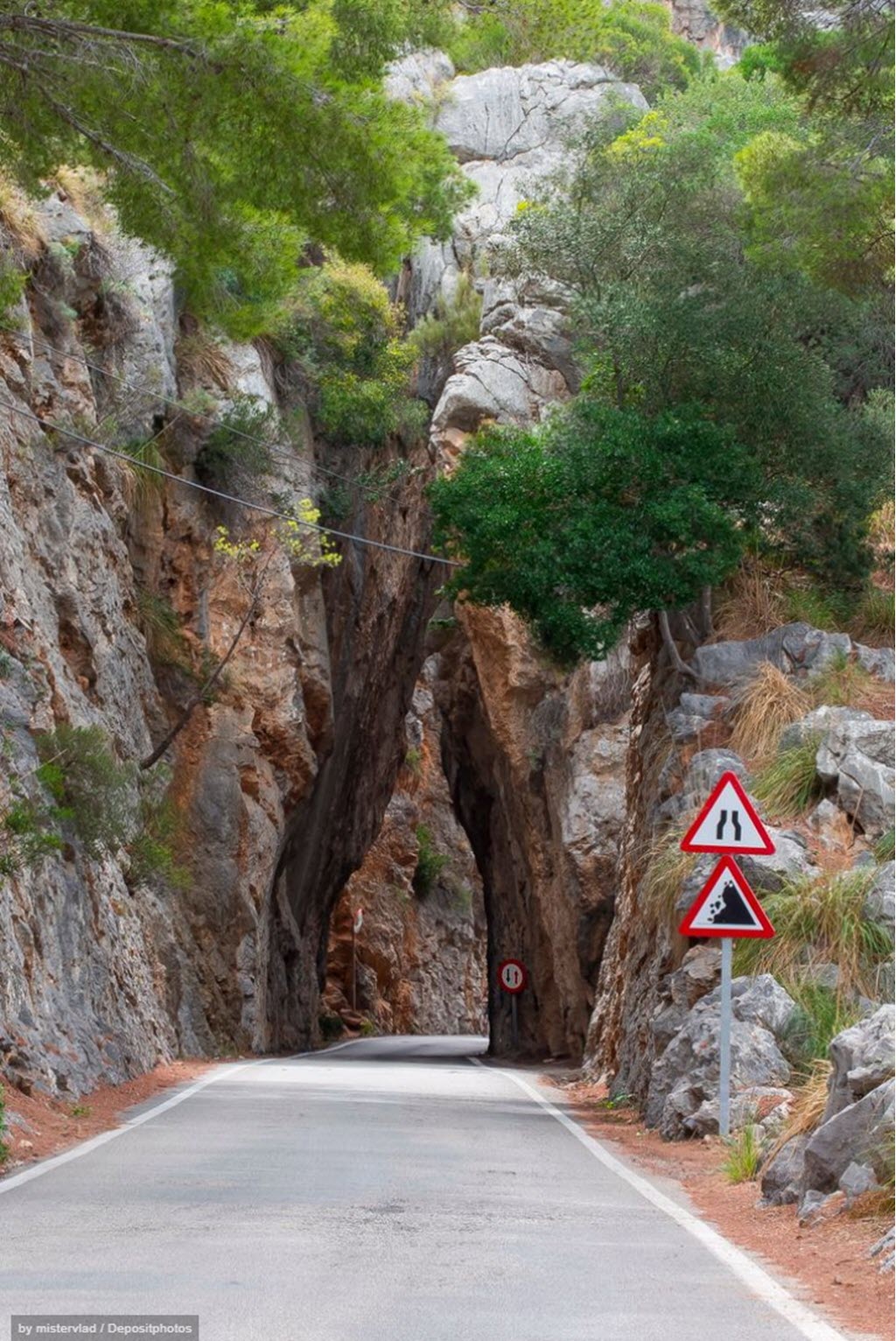 Also called 'The Snake', this slippery road in Majorca has spectacular views and a winding way about it.
Shafer Canyon Road
The bends and twists in this road in Utah will challenge even fantastic drivers. The views are breathtaking, but be prepared to pay attention to the road rather than the view.
The Sichuan-Tibet Highway
This beautiful highway in China is known to lull drivers with the natural beauty of the surroundings and cause accidents.
Skippers Canyon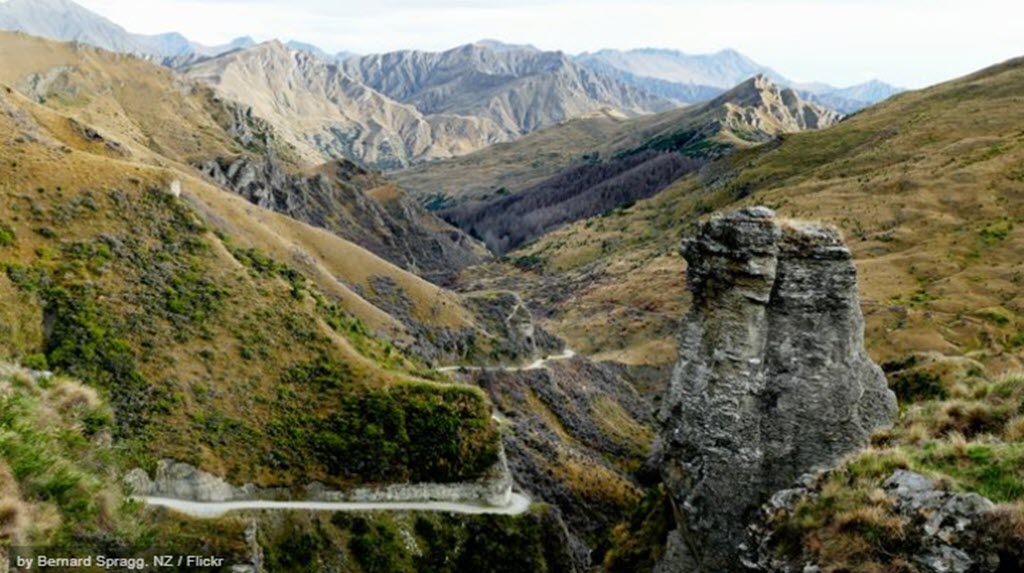 This 16-mile road is wide enough for a car, but not much else. Prepare for a steep drop off if you glance out the side window.
Stelvio Pass
This confusing road in Italy is a zig-zag path up and down a mountain. It is the highest paved road in the Eastern Alps.
The Taroko Gorge Road

The views on this road in Taiwan are astounding if you can handle the potentially treacherous conditions of the road.
The Tateyama Kurobe Alpine Route
This 23-mile road in Japan may not be very long, but it is something you have to see to believe. This road is famous for its Snow Walls where the snow bank is up to fifty meters tall.
The Tianmen Mountain 99-Bend Road
Mountains make this road spectacular with a whopping 99 bends. Located in China, the road bends around the Tianmen Mountain range and loops around itself.
Transfăgărășan, DN7C

This road may appear serene, but you need to be a good driver to navigate. There are sharp turns and dramatic drops to navigate.
Trollstigen Mountain Road
This road in Norway is both beautiful and dangerous. It is called 'Troll's Road" because of its nine percent incline and hairpin turns.
US Route 431

Locally known as the 'Highway to Hell," this road features narrow lanes and fast lane changes over the course of its 556 miles.
The Widow-Maker
The Widow Maker in England offers tremendous views. However, with its sharp bends, it is known to be one of England's most dangerous roads.
The Zoji La Pass
This road is located in India up in the Himalayas. The translation of this road is 'Snowy mountain Pass' and it offers astounding views at 11,000 feet if you are brave enough to make that journey.
The World's Most Dangerous Roads
Now that you've seen the photos of the world's most dangerous roads, watch this video and prepare to be terrified. Happy trails!