There has been a lot of unrest and vandalism in Minneapolis, MN following the death of George Floyd there. There has been a rise in protests surrounding the Black Lives Matter movement all over the country after this horrific incident.
One group of 9-year-old children are working together to raise money to help rebuild the city. They are selling handmade bracelets and have raised over $100,000 so far.
Image via Shani Johnson.
The one who had the idea is Kamryn Johnson, 9, the daughter of former NFL player Ron Johnson. Kamryn and four of her friends live in the same neighborhood and have been isolating from the coronavirus pandemic together. The kids, ages five to twelve, started making the string bracelets to sell outside their homes.
The bracelets cost anywhere from one dollar to five dollars depending on the complexity and the string used. People have been leaving way more than the asking price, though.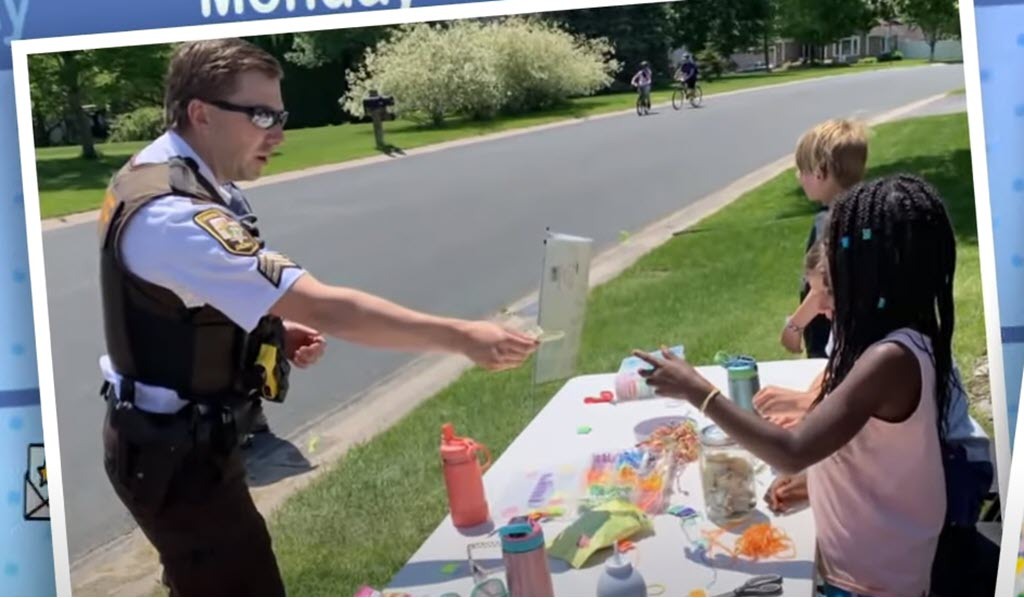 Image via YouTube.
Johnson never imagined his daughter's bracelets would make this much. He thought it would only make a few hundred dollars, and he would match it. However, when Ron Johnson, who is a sports analyst at a local radio station, mentioned his daughter's initiative on the air, the sales took off.
The money raised is going toward local businesses and food banks in the Minneapolis area. Ron Johnson told CNN:
"She has a huge heart and simply wanted to be of help in whatever way she could. She and her friends are finding ways to feed the families of Minneapolis and give back to their community in the way they know how."
Although the bracelets only cost $5, some have been paying up to $100 for them. Also, their GoFundMe page has raised over $45,000 as well. Please consider donating if you can, especially if you live in the area.
Featured image via Jamie Stoia.