One of the most exciting parts of a couple getting married is planning. Naturally, they would think of something out of the ordinary, moments that they would cherish and remember for the rest of their lives, and of course, the people who gave them the love and support. This is a unique idea never been seen in a wedding that is a must-watch that garnered over 5 million views online.
It was a 15-minute video where Jamie who grew up in Gayton and Attended Glebe House School in Hunstanton was behind the piano, he has from a young age been playing it. Megan was into drama productions in school but not professionally though, even if she was known for being musical with her group of friends. Previously on special occasions, they do personalized songs for friends so when it comes to their wedding they wanted something extraordinary.
Megan does the performance and singing and kinda twitch the lyrics, this is their way of thanking their friends and family for the love and support and especially for those who were not present to share the day with them. She did eight different Disney and pop songs from "Part of Your World" from The Little Mermaid to "Hey Jude" by the Beatles.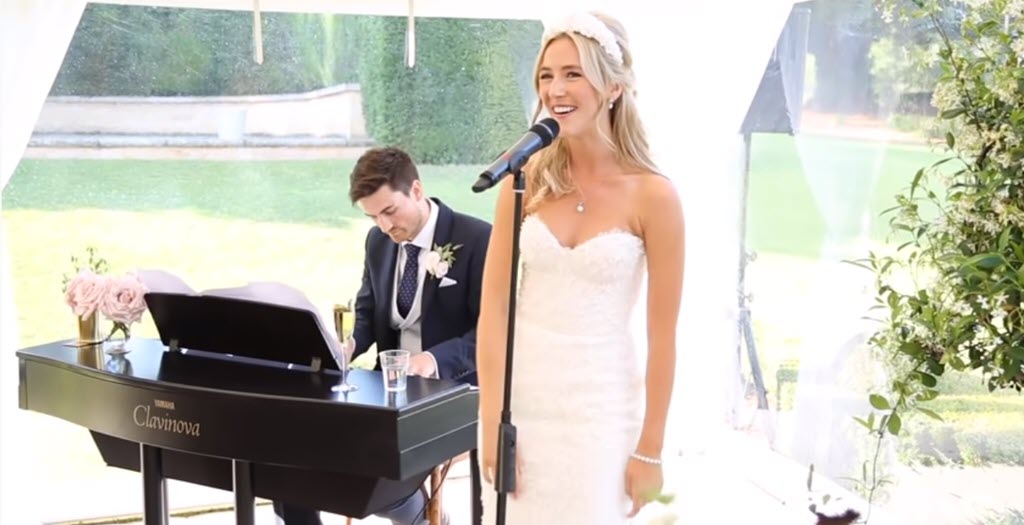 They planned this thoroughly and started choosing songs and put in their own lyrics to make it more special for the guests because they said this is all about them, and this took them four months preparing for the big event. And finally, they tied the knot in Holywell Hall near Stamford, Lincolnshire in a humanist ceremony that was performed by Jamie's dad.
Watch and enjoy this unique and wedding of Jamie and Megan.
It was all worth the wait and the effort for it turned to be a big success and a great amazing wedding.