The fashion world is a big industry that is divided into two categories. The Haute Couture that concentrates on extreme details of high sewing of the garment and is a one of a kind piece, originated from Federacion Francaise de la Couture. The other category is pieces of high-end garments that are available to purchase at stores are the Ready to Wear called Pret-a-porter.
This fashion world has created numerous designers that became world-famous because of their great talent in the likes of Dior and Vera Wang and many more. They produce fashion shows to show off their creations but this one designer Iris van Herpen a Dutch fashion designer and couturier who is widely recognized for her unique ideas in a futuristic and fantastical aesthetic that never been seen before have a different creation.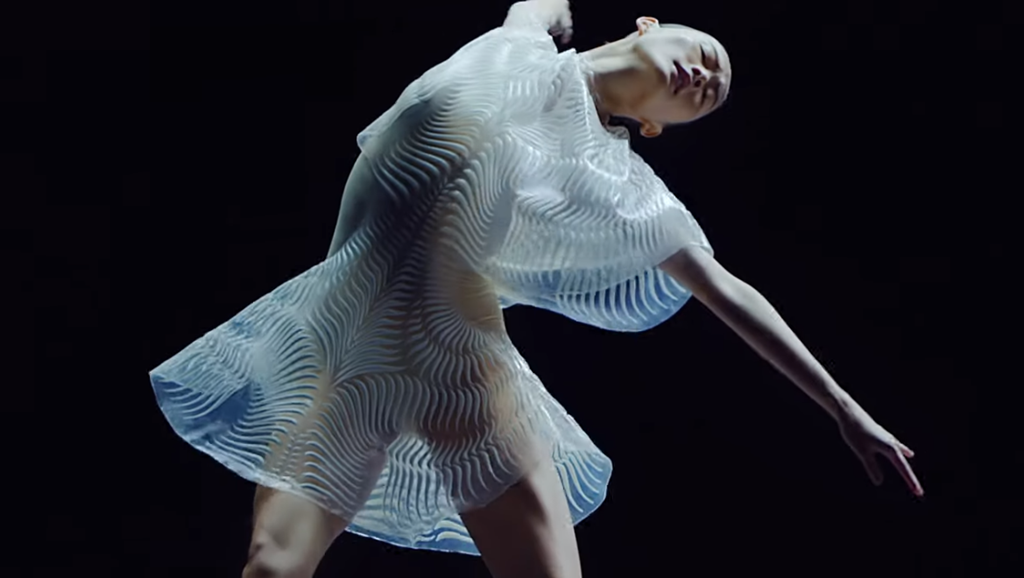 Let's brace ourselves and watch this mesmerizing presentation that Iris merges Haute Couture artistry into technology and explore the interchanging relationship in which fashion and dance interlace. This is in collaboration with the Dutch National Ballet the official and largest ballet company in Netherland, entitled Biomimicry. This is to be presented by Jing Jing Mao a Chinese Based dancer of the Dutch National Ballet.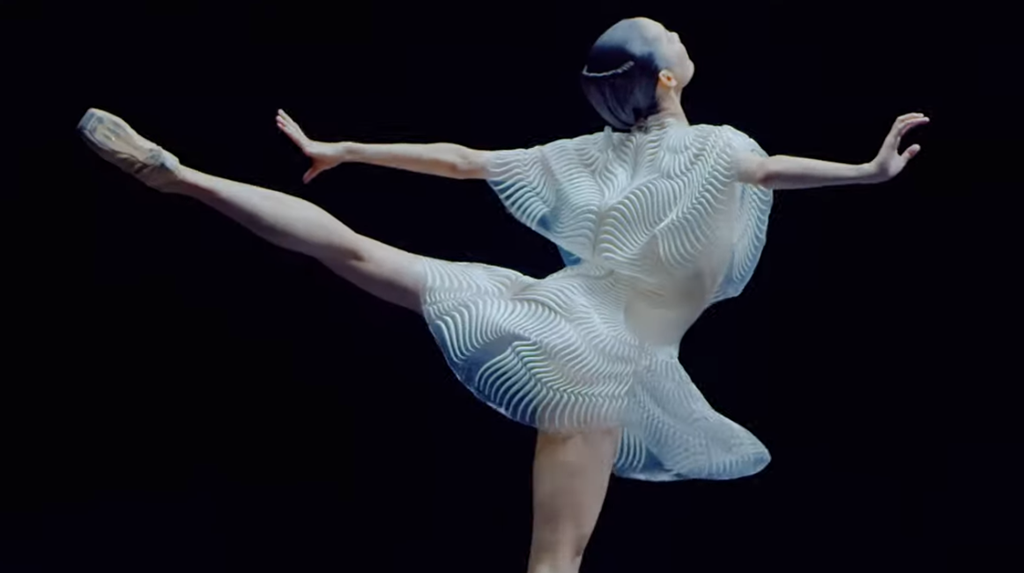 The concept of the film focuses on the relationship between humanity and nature. It begins with the graceful and mesmerizing dance of Jing Jing Mao showing her graceful figures that reflects her multitude of movements wearing a short translucent white organza dress that flows with her every move like flowing water. While the effect of the technicolor and blue gown is like floating up above the clouds. Here she is symbolizing strength and determination that also reflects in the music composed by Thijs de Vlieger and Lavinia Meijer.
Watch and experience the enchanting world of fashion in a different approach.
The presentation and the design is exquisite that captivated the viewers.