In recent years, a couple of young Irish buskers named Cuan Durkin and Allie Sherlock have been getting tons of attention on the internet and social media. While some fans are speculating that Allie is Cuan Durkin's girlfriend, that doesn't even matter. The fact is that this is one talented young woman and her rise to success has been fascinating to watch. But who exactly is Allie Sherlock? Let's dive in!
Who Is Allie Sherlock?
Allie is an Irish singer, songwriter, and guitarist who got her start in entertainment busking in Ireland. She writes some original work, but she is most famous on social media and YouTube for covering amazing hits from past years. Honestly, this young woman is going to really leave her mark on the entertainment industry.
For one thing, Allie's verified Instagram account has an astonishing 1.3 million followers and her YouTube channel has nearly five million subscribers. And don't forget this: Allie Sherlock is only 16 years old as of this writing. What were the rest of us doing when we were 16? As for me, I was chewing bubble gum and passing notes in the hallway on the way to class. Ha!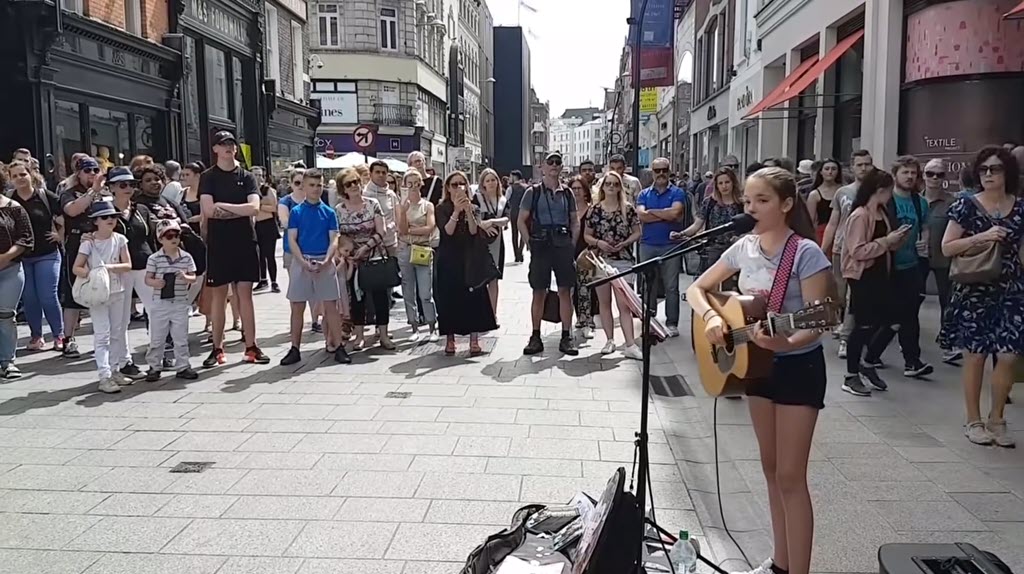 What Made Allie Sherlock Famous?
Allie Sherlock's YouTube channel has been around since 2014. However, she covered Ed Sheeran's hit "Supermarket Flowers" on the street in June 2017 and that video went completely viral. At the time of the performance, Allie was only 12 years old.
The young lady's career really took off after performing "Million Years Ago" by Adele on Ellen DeGeneres's daytime talk show in 2018. That same year, she went on "The Ray D'Arcy Show" to perform Ed Sheeran's "Perfect" (one of my favorite songs!)
Irish Women in Harmony
Another group that Allie has performed with is a group of women artists called "Irish Women in Harmony." The group performed a cover of "Dreams" for the purpose of raising money for victims of domestic violence.
Below, watch the video that made Allie Sherlock famous, her busking street performance of "Supermarket Flowers."
We're in love with this young lady!