Radiohead is a British rock band that was formed in Oxfordshire in 1985. The lead singer of the band is Thoma York, and the rest of the band includes brothers Jonny and Colin Greenwood, Ed O'Brien, and Philip Selway. Believe it or not, it was Radiohead whose music is credited with the advancement of alternative rock sound. In short, they were pioneers in their genre. Their debut single was a song titled "Creep," which they7 released in 1992. To date, it remains their number one hit, something the bad is not delighted about. But why?
The song appeared on the band's debut album, "Pablo Honey." The lyrics by Thom Yorke express an almost self-destructive and definitely obsessive sexual attraction that a man has towards a woman who he deems "so f**king special," while he (the man) is a "creep." The band took elements from a 1972 song titled "The Air That I Breathe" by the Hollies. Because of this, the Hollies filed legal action and won. Mike Hazlewood and Albert Hammond are credited as co-writers on the album.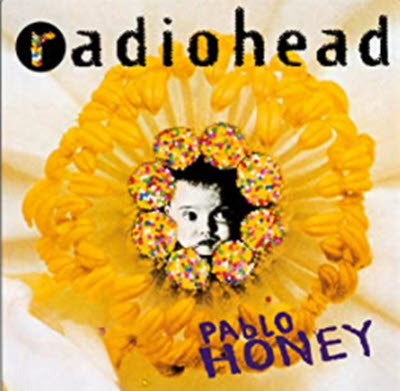 What Do the Lyrics of Radiohead's "Creep" Mean?
The story goes that Thoma wrote the song when he was studying in the late 1980s at Exeter University. He didn't like the lyrics, calling them "pretty crap." Apparently, the song was inspired by a girl who Thoms followed around and she eventually ended up at a Radiohead concert unexpectedly. It's Jonny Greenwood who related that story.
At first, "Creep" wasn't a huge success on the charts. However, it received a lot of radio play in Israel for some reason and later became popular on alternative rock radio stations in the United States. In 1993, it was released and became a hit worldwide, with some critics calling it a sort of alternative rock "slacker anthem."
The Radiohead Band Members Hated "Creep"
One reason the band members didn't like the song much is that it's not typical of the music they created later in their career and they grew tired of the song. For several years, they even refused to perform it, but it went on to achieve both critical success and commercial success.
Recording of Radiohead's "Creep"
"Creep" was recorded in one take, and after the performance, the entire room of people burst into applause. Of course they did. How could they not? The song is sheer magic, whether Radiohead likes it or not.
Below, you can hear a rare live performance of Radiohead's "Creep." In the performance, Thom Yorke holds the scream for 20 full seconds. Unbelievable.
Wow. That guy has some chops, right?
Comparison of Radiohead's "Creep" to the Hollies "The Air That I Breathe"
Here's "The Air That I Breathe" by the Hollies. Do you hear any similarities?
I think I do! At any rate, I love both songs.