A couple of young Irish buskers named Allie Sherlock and Cuan Durkin have been getting a lot of attention on social media. Some people are speculating on whether or not Allie is Cuan Durkin's girlfriend, but as for us, all we know is that we can't get enough of these two teenagers and their tremendous talent. If Allie and Cuan are in a relationship, that's their business. Just give us the music and lots of it!
Who Is Allie Sherlock?
Allie Sherlock is a 15-year-old Irish songwriter, singer, guitarist, and busker. Although she writes some original songs, she has made herself famous on YouTube and social media covering amazing hits from the past. And honestly, this young lady is going to make a lot of waves in the entertainment industry. Allie Sherlock's verified Instagram account has a whopping 1.3 million followers and her YouTube channel has 4.51 million subscribers. And keep in mind, she's only 16 years old. What were you doing when you were 16? I was passing notes in study hall (and not much else!).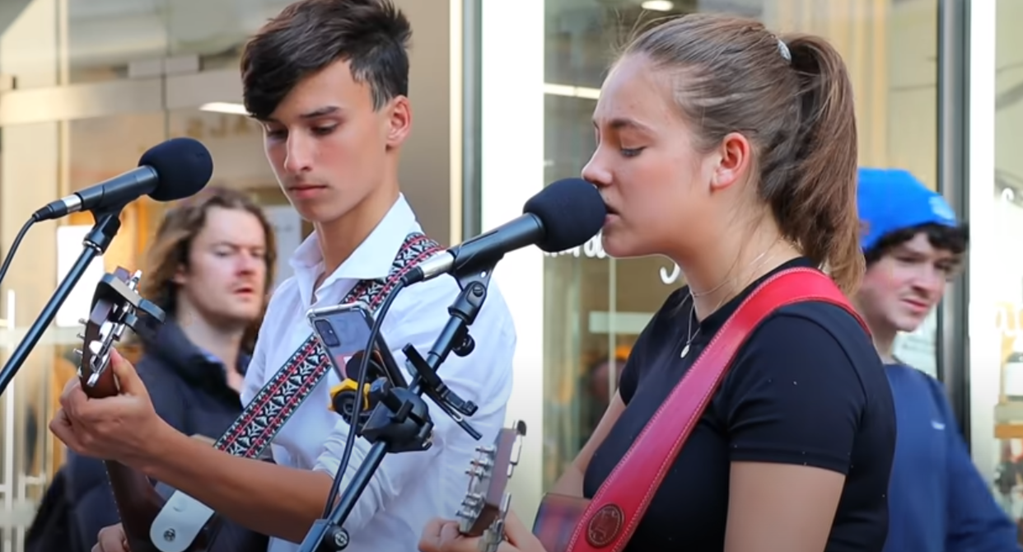 Allie started her YouTube channel in 2014. It was when a video of her performing "Supermarket Flowers" by Ed Sheeran went viral in June 2017 that this deserving young lady got noticed as a serious and up-and-coming music superstar. Allie was only 12 years old at the time of her performance of "Supermarket Flowers."
However, Allie Sherlock's career really took off when she performed Adele's "Million Years Ago" on "The Ellen DeGeneres Show" in 2018. The same year, Allie performed Ed Sheeran's "Perfect" on "The Ray D'Arcy Show."
Allie Sherlock's Record Deal with Ryan Tedder's Patriot Records
In June 2020, Allie signed a five-year contract with Patriot Records, a label owned by Ryan Tedder, the lead vocalist for the group One Republic.
Sherlock has also performed with a group of female artists named "Irish Women in Harmony." The group performed a rendition of "Dreams" to raise money for domestic violence victims.
Who Is Cuan Durkin and are He and Allie Sherlock a Couple?
One question on the minds of teenagers everywhere is "Who is Cuan Durkin dating?" Girlfriend? Boyfriend? We don't know if Allie Sherlock and Cuan Durkin are in a relationship, and as far as we know, they're not a couple. However, when they sing together, the chemistry is unbelievable.
Cuan Durkin is also a busker on Dublin's Grafton Street and it's largely thanks to Allie that he has gotten some much-deserved attention in recent years. The young couple does beautiful duets together and Cuan has a bright future of his own.
Recently, Cuan was chosen to play the leading role in a pantomime production of the classic "Cinderella." He says that it's a dream come true for him to be an actor.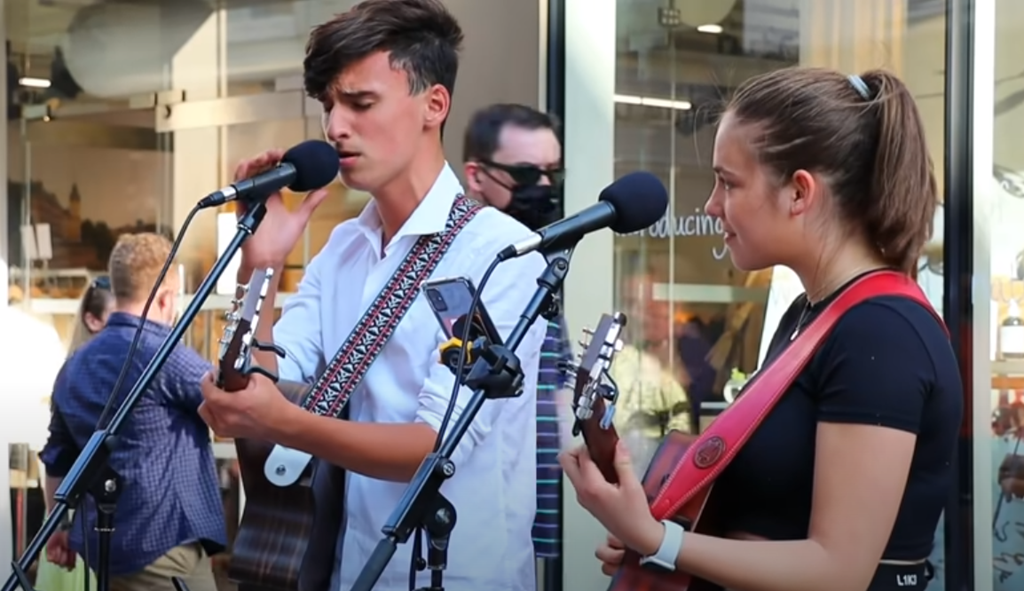 Allie Sherlock and Cuan Durkin Singing the Righteous Brothers "Unchained Melody" from the "Ghost" Movie
One of Allie Sherlock and Cuan Durkin's most popular duets is their street rendition of the Righteous Brothers song "Unchained Melody." This is one of the most beautiful songs ever written and was made popular when it was in the "Ghost" movie starring Patrick Swayze and Demi Moore.
In the video's description, Allie said, "Watch for Cuan's reaction when I hit the high note." It's awesome! We loved it as much as Allie did.
We're in love with Allie Sherlock and Cuan Durkin. Whether or not they're ever in a relationship or boyfriend and girlfriend, their chemistry is undeniable.