Corona Virus 19 pandemic is a time of uncertainty, in just a matter of weeks or months, everything changed dramatically. People are forced to work and live differently, causing massive job and income losses. So many protocols to follow many industries went down as far and as fast as tourism.
The technological revolution brought people together because travel and tourism became easy and affordable. But due to the global pandemic, the "Happiest Place on Earth" is one of the many businesses struggling. In Orlando, Florida, Disney World parks were forced to close for four months before reopening in July, but Disney Land in Anaheim, California, remained closed. While the parks were shut down, the company temporarily made thousands of employees to go on leave with continued health benefits. But on September 29, they were forced to lay off 28,000 employees.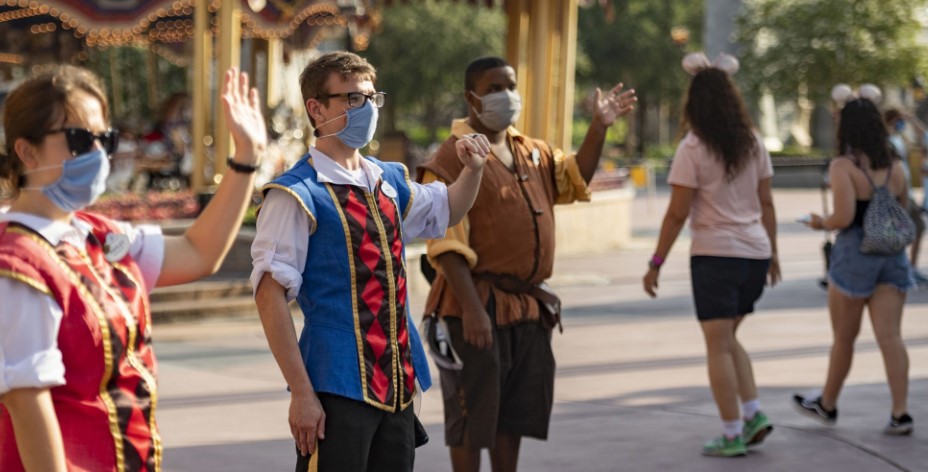 Tom and Sarah Bricker, who runs the Disney Tourist Blog, were devastated when they learned that folks running the theme were in darn need. They wrote on their blog about the impact of this situation on those individuals and their families really was heartbreaking. So they went into action by setting up a virtual fundraiser with Second Harvest. This nearby food bank has been active in the community of Central Florida during the pandemic.
The Brickers donated $500 and asked the readers to match it, and the fantastic result was that people all over the country were inspired and willingly helped the workers. Erika Spence, the spokesperson for Second Harvest, said the Brickers' fundraiser climbed to $47,000 and counted. This is the largest virtual food drive of Second Harvest. And for every dollar raised, they can purchase four meals for families.
Disney fans donate nearly $50,000 to food bank to help laid off park employees https://t.co/zhd2T9Ncno

— TODAY (@TODAYshow) October 6, 2020
Disney cast members made so much magic for all of us over the years, and this should help begin to repay a little. Kudos to Disney's fans!