Childhood sweetheart or puppy love is a childhood romantic feeling for someone not part of the family. This usually happens in preschoolers where kids find a particular friend and together they will build fond memories to look back on in later years. But sometimes as the years go by they will find other interest and the bonding will just become a part of childhood.
But Matt Grodsky proved this to be wrong because even after the years and separation his feelings for Laura Scheel never change. It was love at first sight for these two toddlers when they met in school in Phoenix, Arizona. They became inseparable doing things together that people find it lovable. They build fond memories together and one of these is when Matt at three stood in front of his class and declared that he will marry Laura someday. They started hanging out even on weekends, and set playdates on each other's houses, teaching each other stuff and watching movies with their parents.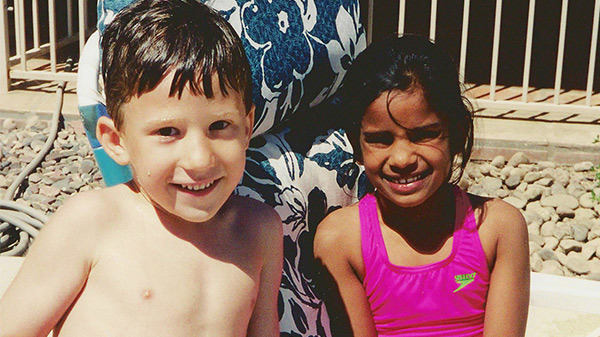 But soon they parted because they attended different elementary schools, but they continue exchanging Christmas cards with pictures in it. When they were in high school they were reunited again through a mutual friend, and they started dating but only to part ways again in college, Laura went to Northern University and Matt to Columbia College in Chicago. They decided to try a long-distance relationship and figured out a visiting schedule that will work for both of them.
In their Senior year Matt who had more serious intentions arranged a meeting with Laura in their preschool where it all started. After asking her dad's blessing Matt got down on his knees and proposed. Laura was so happy when she saw the ring. And finally, these two sweethearts tied the knot on December 30, 2016.
Sometimes, all we need is a story like this to uplift us.