Dwayne Johnson is perhaps one of the most well-known figures globally, which is why it's hard to believe that at 23, he had to move back in with his parents following a failed career in the Canadian Football League. But with some guidance from his family, the depressed young man decided to try and follow in his father and grandfather's footsteps and become a professional wrestler.
You see, Johnson's grandfather was the High Chief Peter Maivia, who once appeared in the James Bond movie "You Only Live Twice," in which the brawny Hawaiian tangled with Sean Connery while wielding a Japanese katana.
As for Johnson's dad, he wrestled under the name Rocky Johnson and would go on to become the first black Georgia Heavyweight Champion and hold several other pro wrestling titles throughout his career, including joining the Legendary Tony Atlas to become part of the first black tag team champions in WWE history.
I can still remember when Johnson made his WWE debut in 1996 under Rocky Maivia (in tribute to his father and grandfather). At first, the fans in Corpus Christi, Texas, were not impressed with the fresh-faced young man, and soon the chant "Rocky Sucks" followed him everywhere he performed. Now, it's easy for any young person entering that business to see how this can be a bit discouraging. However, paraphrasing the late Macho Man Randy Savage doesn't matter if they are cheering or throwing bottles; as long as you're getting a reaction, you're doing something right!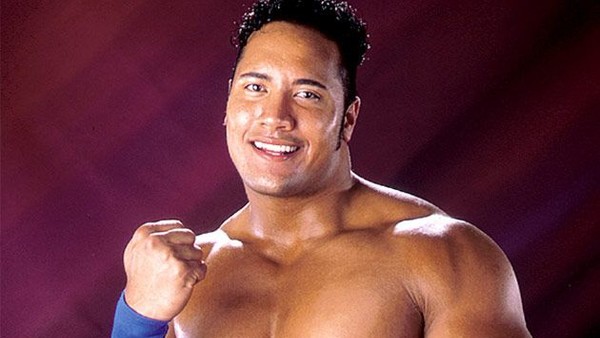 Soon, Rocky Maivia started calling himself "The Rock," and transformed into a notorious "heel" character (bad guy). And before too long, his over-the-top swagger, bravado, and witty monologues won over the fans. He would go on to win multiple WWE titles, including the heavyweight championship.
After wrestling for several years, The Rock decided to try his hand at acting, with a big role in 2001's "The Mummy Returns." He would later star in the spin-off film "The Scorpion King in 2002. And before long, The Rock became and is still the biggest action star in Hollywood, right up there with such legends as Arnold Schwarzenegger and Sylvester Stalone.
In 2016, The Rock voiced the character Maui in Disney's "Moana," which turns out to be one of his 3-year-old daughter Tiana Gia Johnson's favorite movies.
However, in a video made in June 2020, the world's biggest action star is having a tough time convincing his little angel that he is, in fact, the voice of her favorite character in the movie! Watch the adorable scene below.
Watching such a big, powerful man being turned to putty in the hands of his little girl is one of the most heartwarming things you'll ever see. It's clear that his little girl has him wrapped around her little finger, and he loves every minute of it! We hope you enjoyed the video, and please be sure to pass this along to your friends and family.