With all the things that are currently happening in our world, the bad news that we always see on different media outlets, it is so easy to lose faith in humanity. However, one small act of kindness can restore it in a flick of a finger. Like what happened in a food court in one of the malls in Malaysia. A simple accident that resulted in a very heartwarming scene that instantly became viral.
One of the workers accidentally lost his balance that resulted in the cart that he was pushing to overturn that made the used plates and utensils fall into the floor. However, instead of just watching and letting the worker clean the mess alone, the customers stand up to their tables and lend their hands in picking up the dirty dishes.
The customers who were free to continue eating and ignore the commotion did not mind picking up the used and dirty utensils just to help the poor worker. A job that will take at least 15 minutes was done in only two because of the good samaritans' help.
On the caption of the ERA Malaysia Facebook page, where this viral incident has been posted, they summarize what happened on that fateful day. "The male worker who picked up the plates at the food court carrying a trolley full of plates, glasses, and trays suddenly lost its balance and overturned. Customers around the scene are quick to get up and help the employee. In less than 2 minutes all the equipment can be rearranged. May Allah reward the glory of their hearts by providing double sustenance."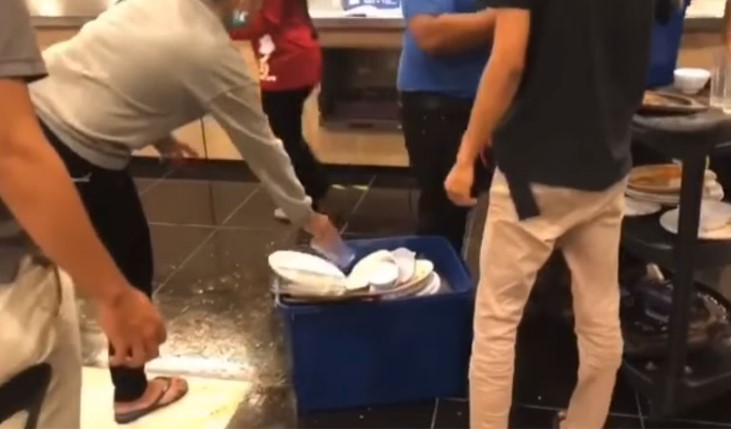 Watch the video below and be amazed at how these people prove that there's still good in this world:
This kind of post really deserves to be viral. It reminds us that sometimes a simple act of kindness can create an endless ripple.