If you can't get enough of the hit Netflix show "Stranger Things," today may be one of the best days of your life. Why? Because the first official trailer Stranger Things Season 4 just dropped.
Season 3 left us with tons of questions, the biggest of which was "did they really freakin' kill Hopper??????"
IDK IF ANY OF YOU WATCH STRANGER THINGS BUT. THE NEW. TEASER. IM GONE. IM DONE. AND I BLOODY CALLED 👏🏻 IT 👏🏻 I CALLED ITTTTTTTTTTTTT pic.twitter.com/W8qVJ71J5t

— wen qings needles loves you 🥢 (@wensneedles_uwu) February 14, 2020
As a reminder, in "Stranger Things" Season 3 Hopper broke our hearts by sacrificing himself to close the Gate and save everyone he loved. However, in the last scenes of Season 3, they showed a scientific Russian base and we all wondered "is Hopper there???"
Sort of spoiler (but if you watch the trailer anywhere, it will be a spoiler): Yes, he was there!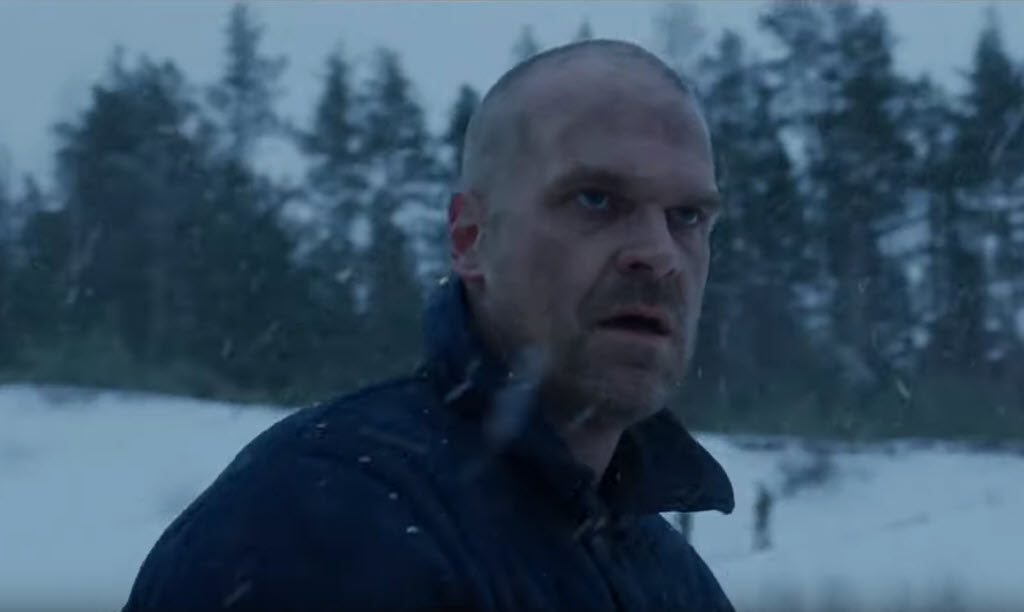 The trailer confirms that Jim Hopper is definitely NOT dead. Yay!
Watch below.
Stranger Things Fans Are Excited
Fans are hella excited, and many are saying that the Season 4 "Stranger Things" trailer is the best Valentine's Day present ever.
Stranger Things season 4 trailer is the best gift you could've given the fans on Valentine's Day!! pic.twitter.com/f7scEGCesy

— 🐢Turtle Talk W/Chelsea 🐢 (@pacificdaybean) February 14, 2020
I love him, don't get me wrong. To me it's the biggest reason the show remains enjoyable.

But I can't believe they did it.

I can't believe they SHOWED it.#StrangerThings https://t.co/Tf6l0XNm3l

— Anything but Jim (@JamesDeziel) February 14, 2020
We've all grown to love Hopper and his friends over the years, and we want that budding romance that was hinted at in Seasons 2 and 3. Come on, we've earned this! Bring it, Netflix! We're ready for "Strange Things" Season 4.