As someone who worked in low-paying service and retail industry jobs for most of his life, I have to admit to holding some bias in favor of employees over employers. Now, I'll be the first to admit that I've run into my fair share of "lazy workers." However, in many cases, those workers were usually in management. And for the most part, most of the companies I worked for could not care less about their employees. At the end of the day, it was all about the numbers, and in their minds, the workers were disposable expenditures on a spreadsheet.
And with today's worker shortage impacting so-called "low skilled" jobs that pay below a living wage, many employers are crying foul. They say that they are having a hard time hiring workers because of the three stimulus payments and extended unemployment benefits. According to these employers, these workers are doing nothing but sitting at home collecting unemployment and stimulus payments (totaling about $3,200 per person or 6,400 per married couple). They say the combination of these benefits, including a more-robust, Earned Income Tax Credit for workers with children; people are incentivized to stay at home and not go to work.
However, if you stop and think about it, this explanation makes less and less sense. First of all, the stimulus payments were over the course of around 13 or 14 months starting last March, with the second check being sent out around December 2020. If you sit back and think about a lower-income family's monthly expenses, it's hard to see how a lot of folks are living high off the hog for over a year based on unemployment and those sporadic stimulus payments. After all, compared to other nations, the U.S. has paid out relatively very little. For example, in many other countries such as the UK and Denmark, the government has sent out monthly payments totaling up to 80 percent of a worker's salary. And that does not include their unemployment payments.
It shouldn't surprise anyone that the vast majority of low-salary workers around the country don't share the same opinion regarding the worker shortage. Many workers say that the shortage is due mostly to the low wages employers wish to continue paying employees after they had closed down or reduced staff during the height of the pandemic. It turns out that many of these workers are holding out for betting paying jobs in other industries that are also looking for labor, such as warehouse and factory jobs. The worker shortage can also be explained, in part, due to the increased number of folks who chose to retire early in 2020 and 2021. This could explain some of the openings for higher-paying positions. Nevertheless, many low-income earners find some rather creative ways to express their frustrations with their current and former employers, such as leaving brutally honest signs on the doors of business and creating some pretty hilarious memes.
Here are a couple of the best ones we've found on the internet.
1.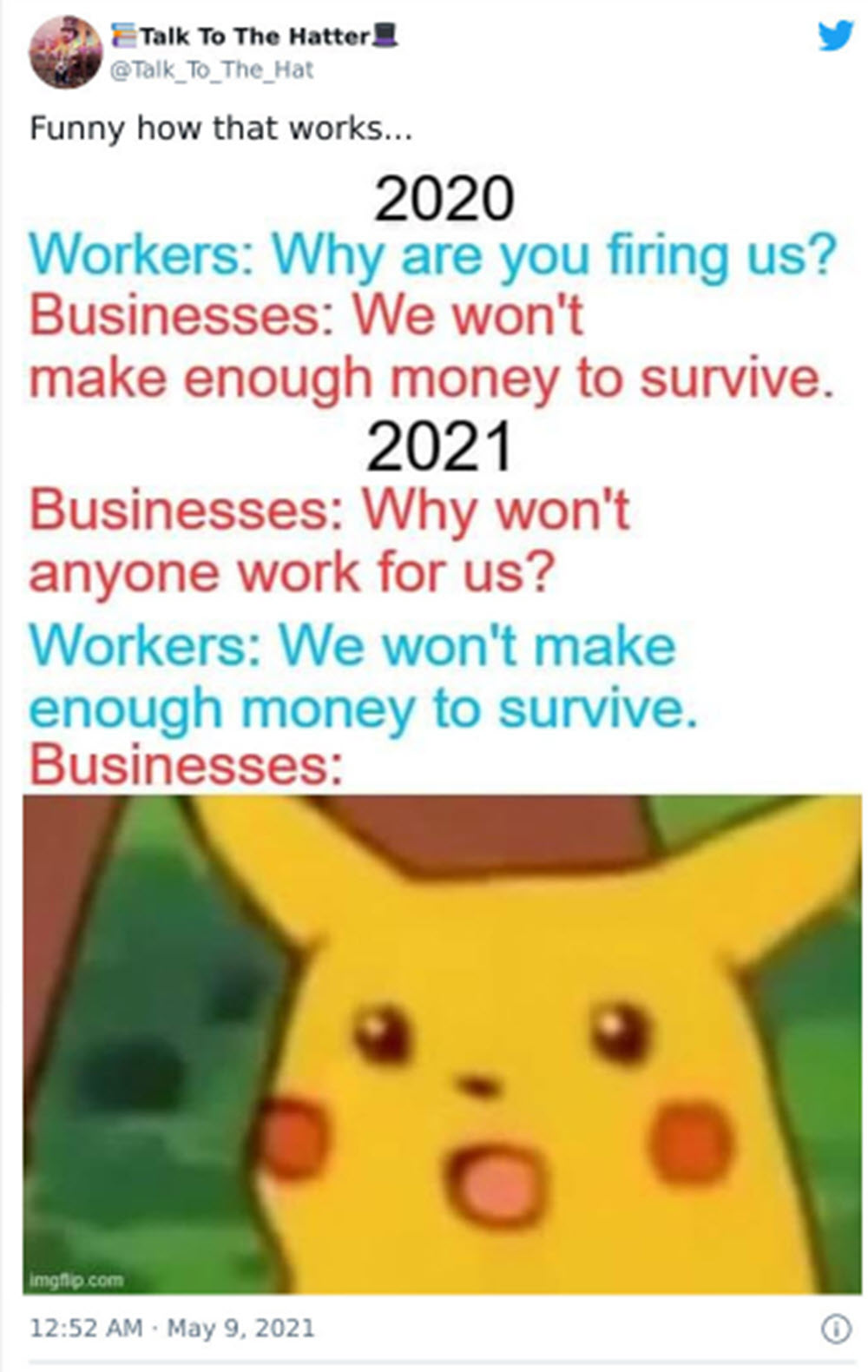 2.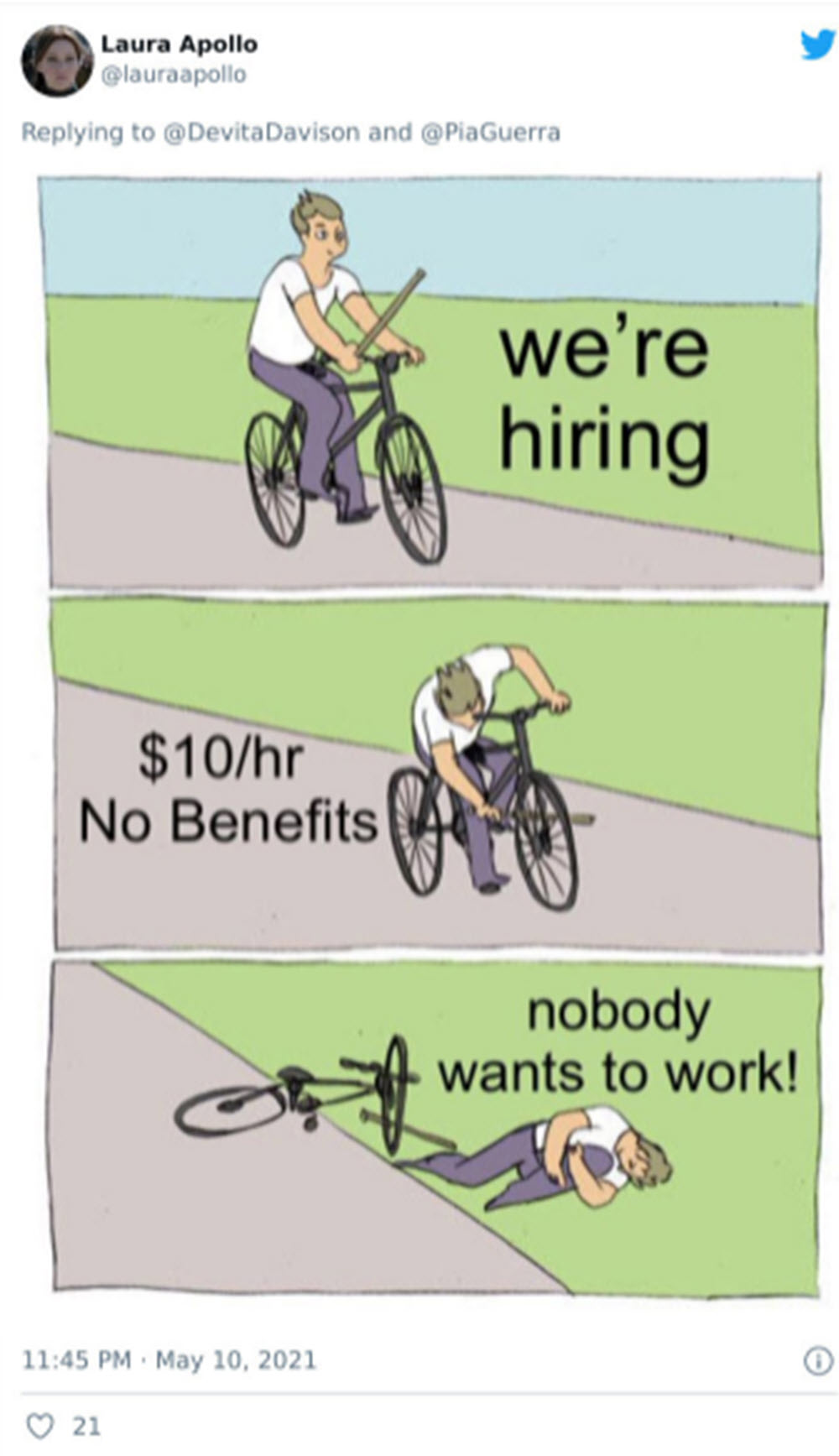 3.

4.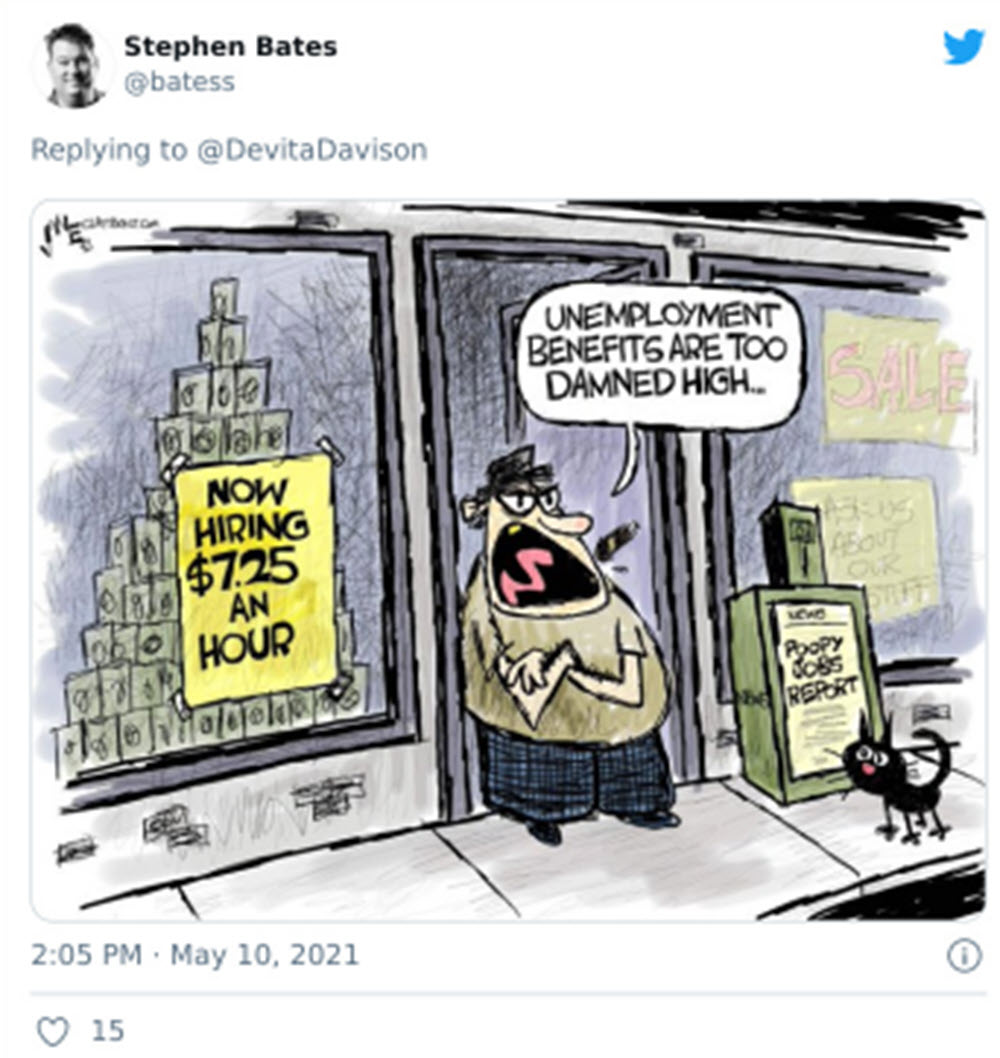 5.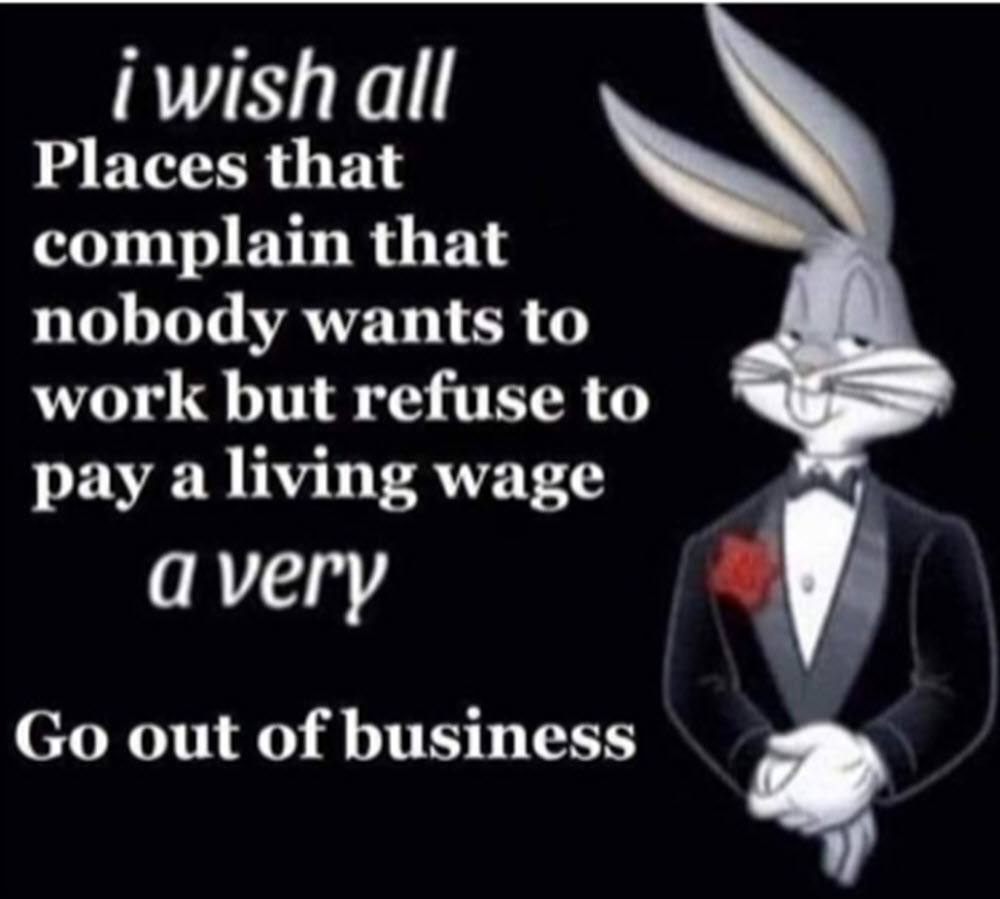 6.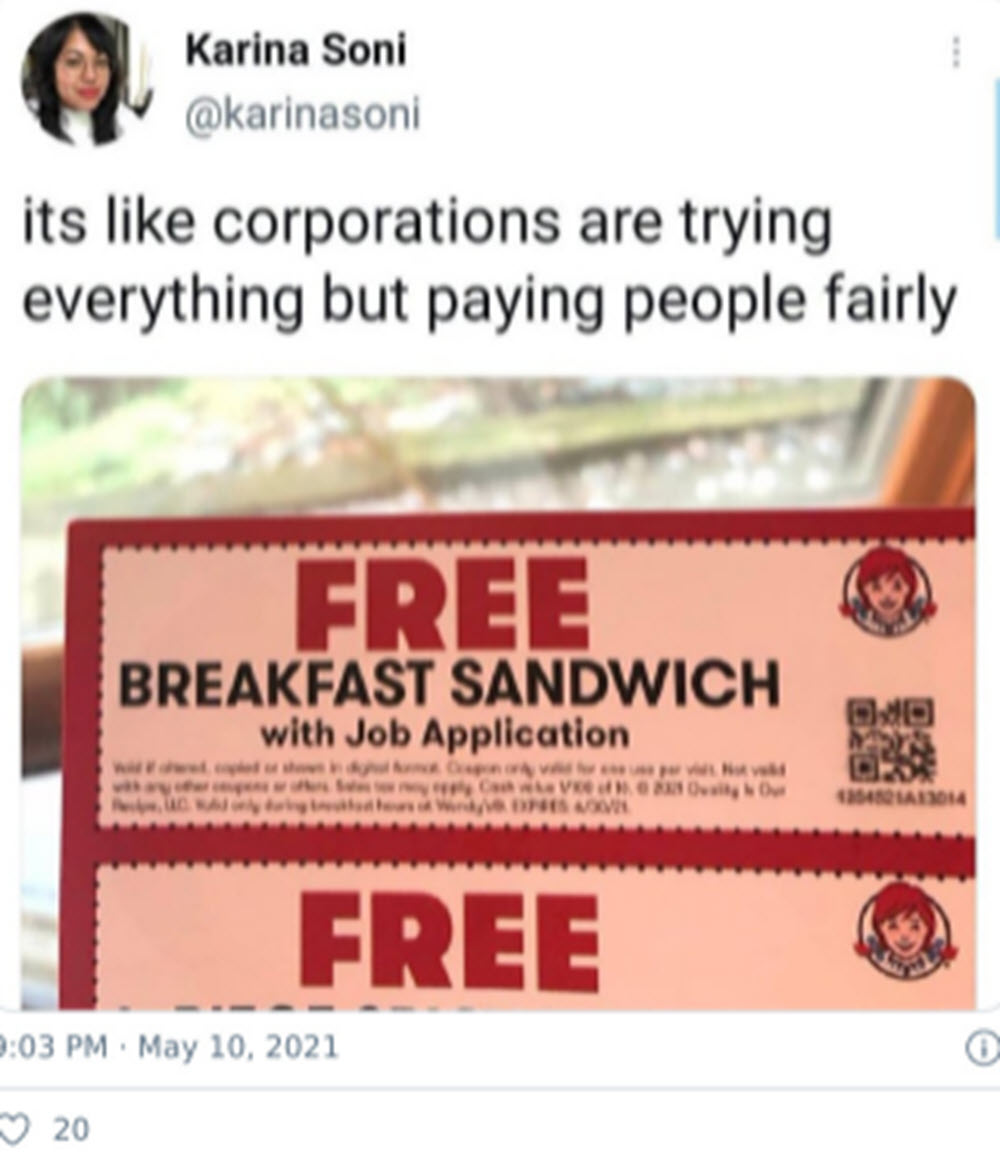 7.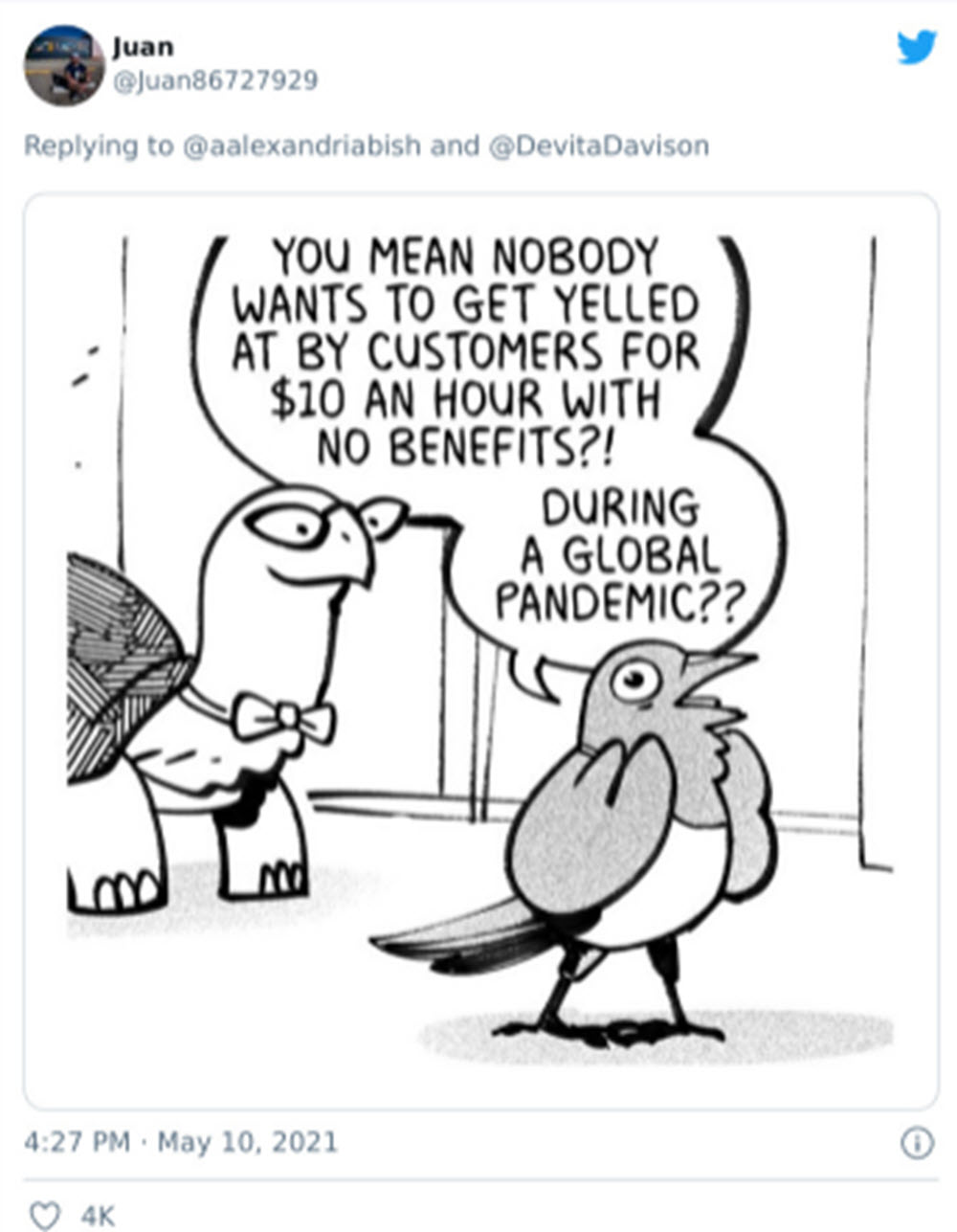 8.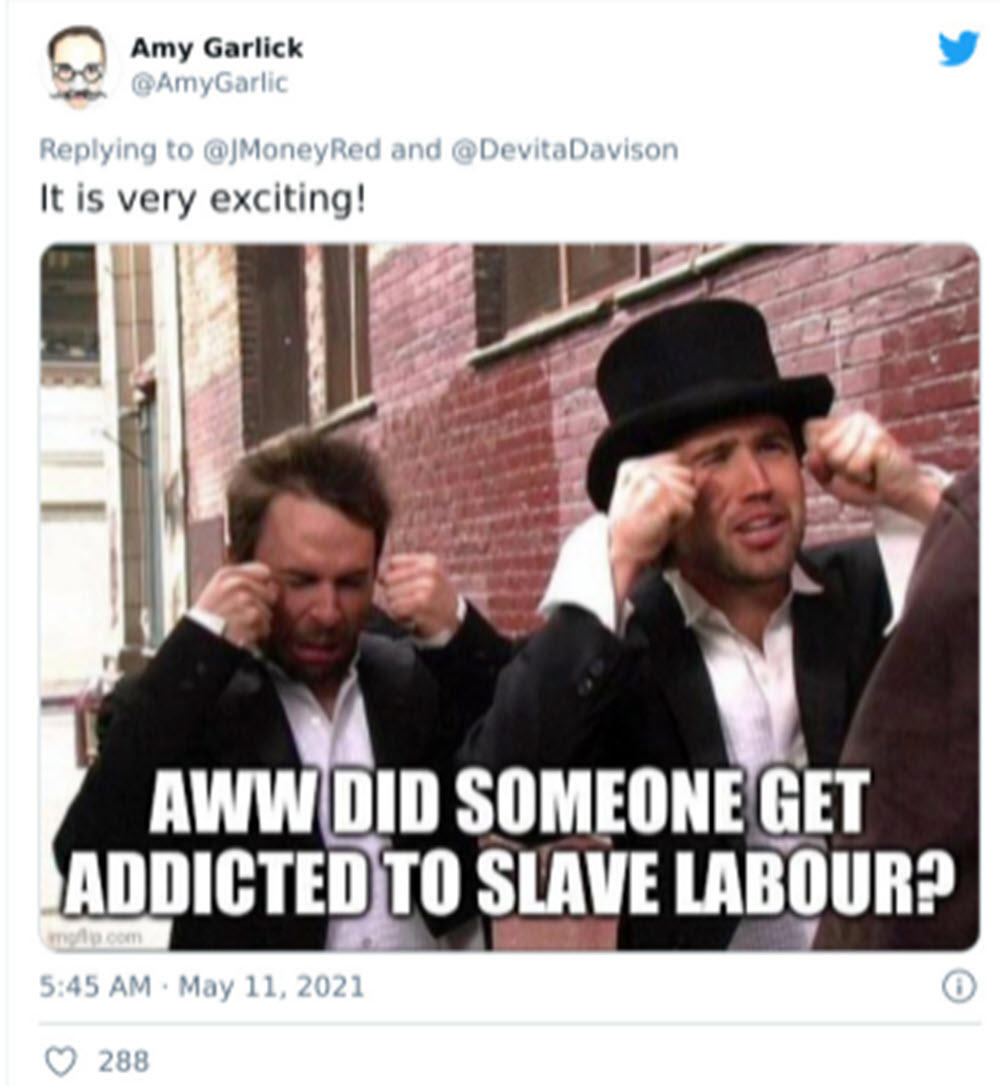 9.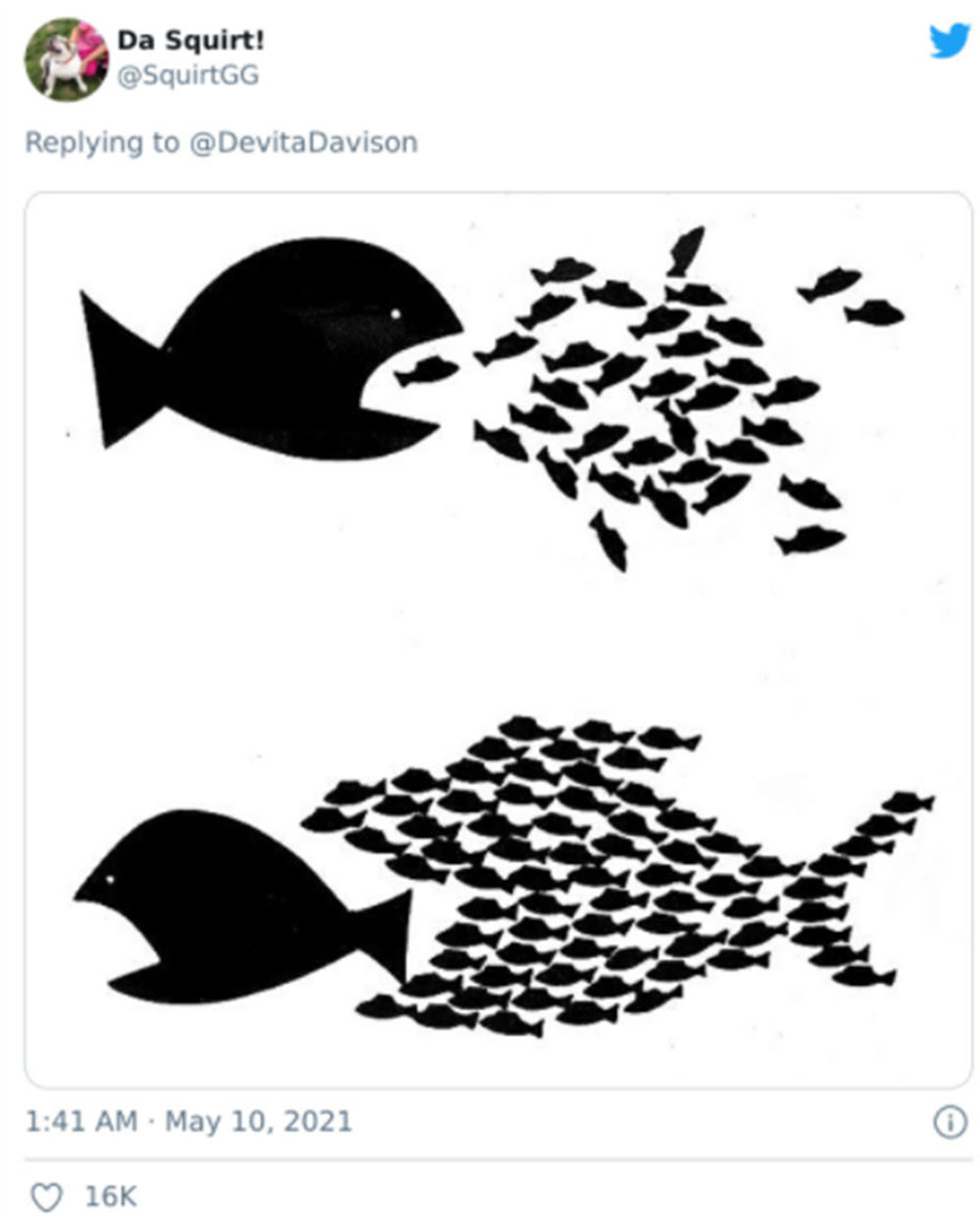 10.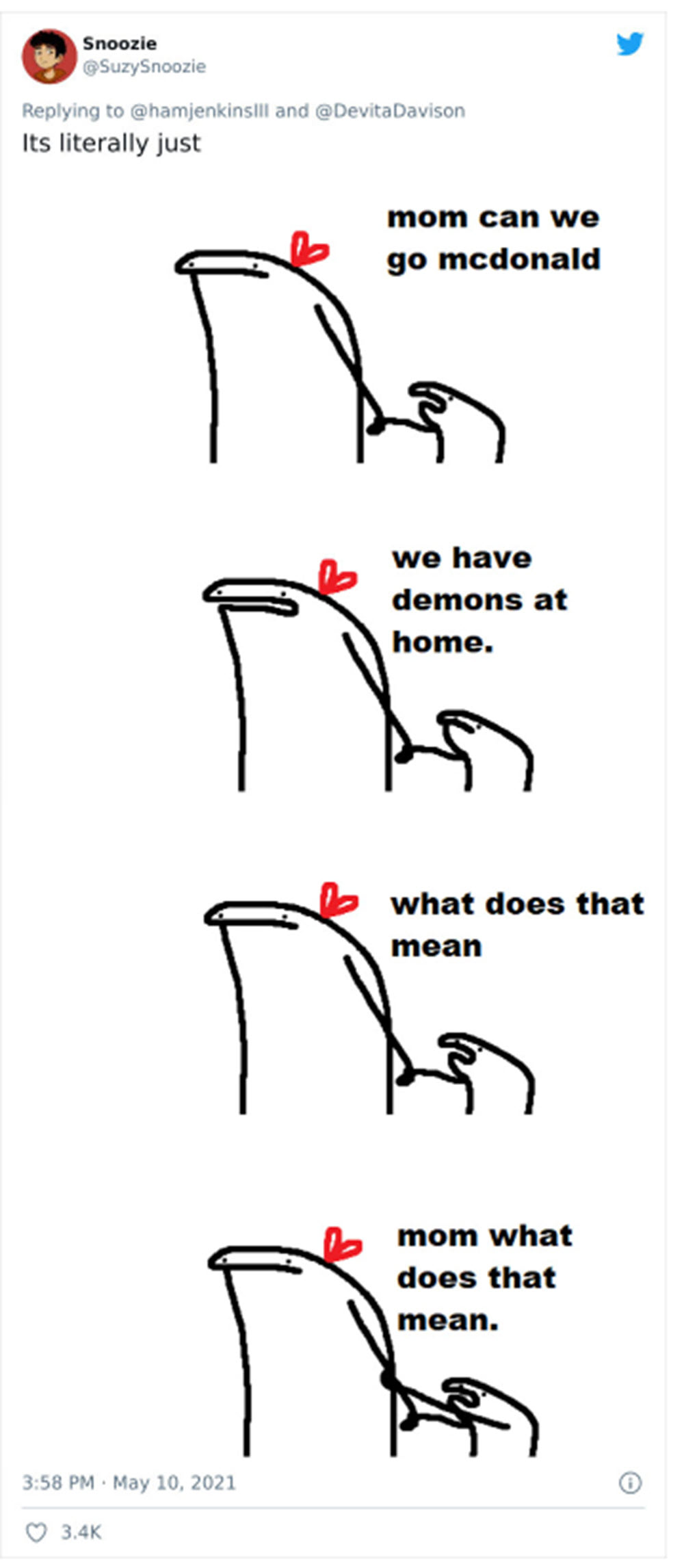 11.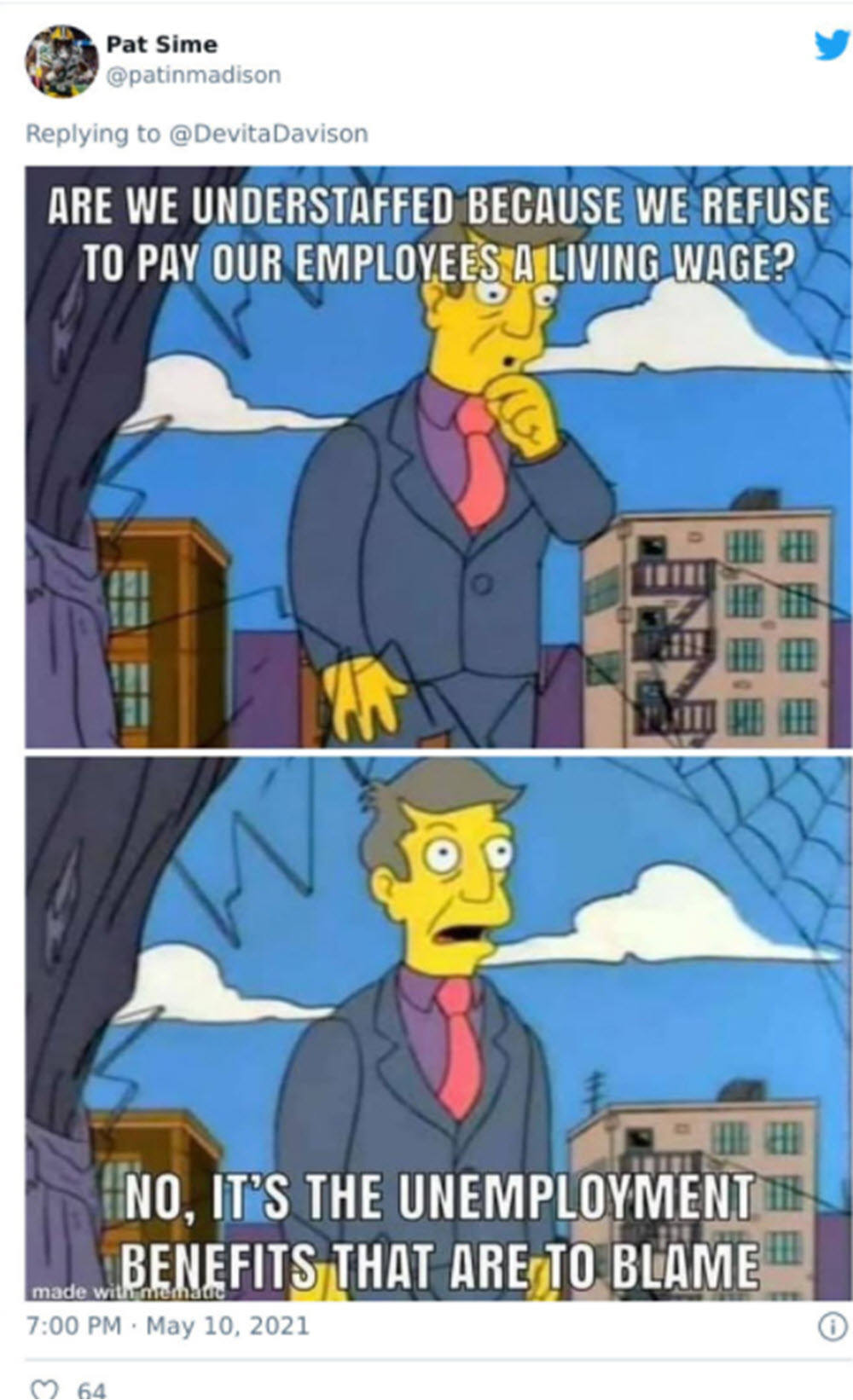 12.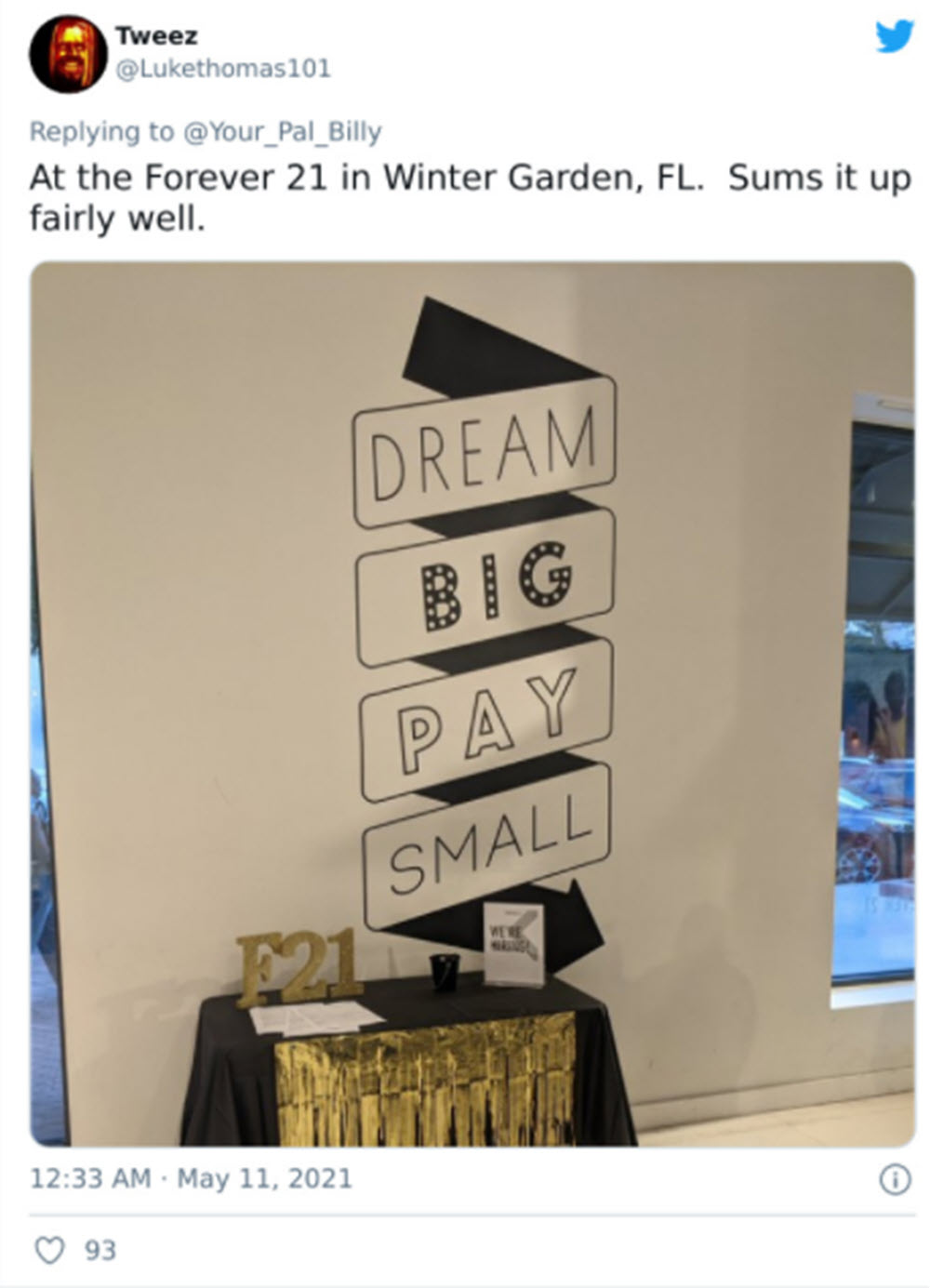 13.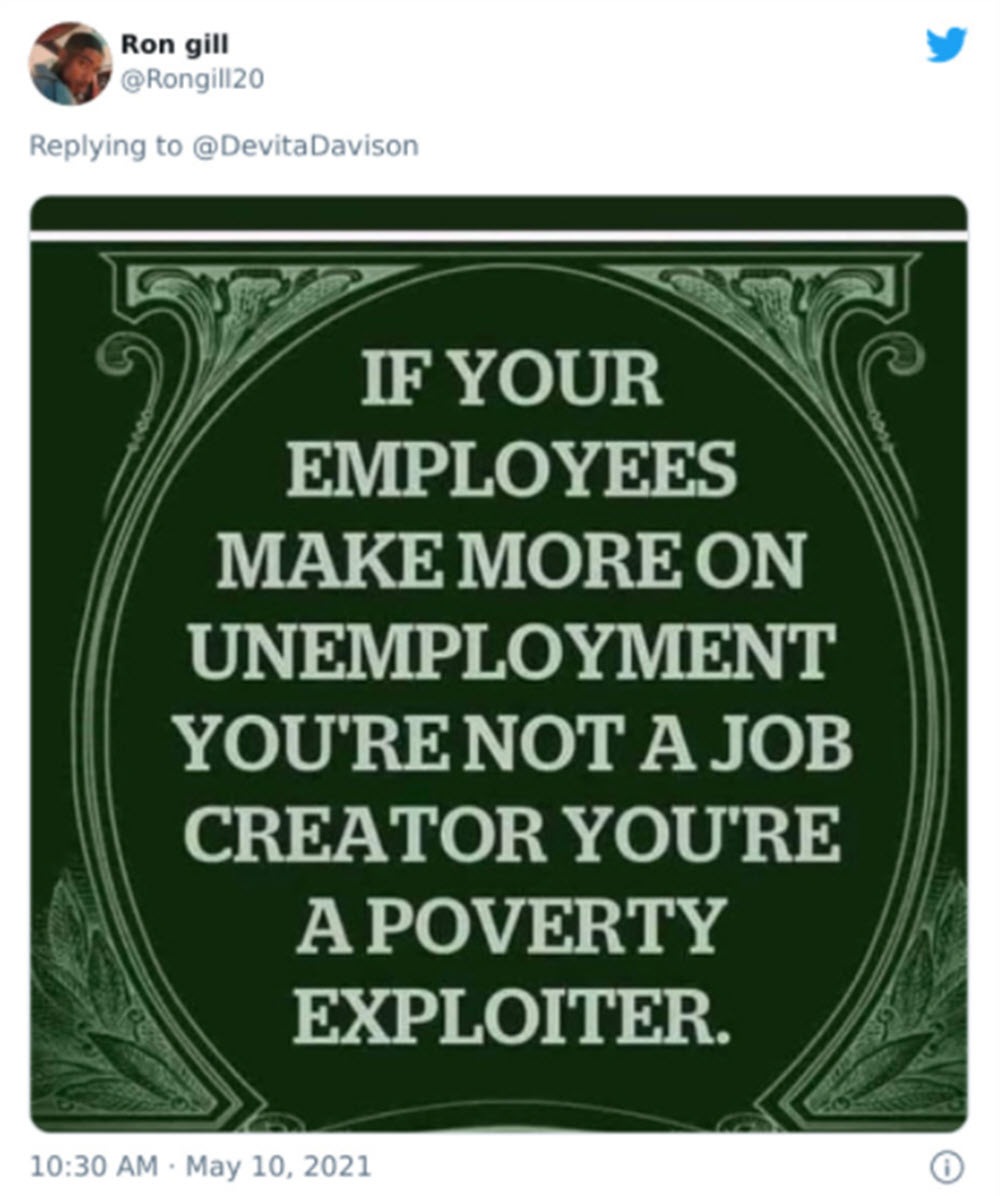 14.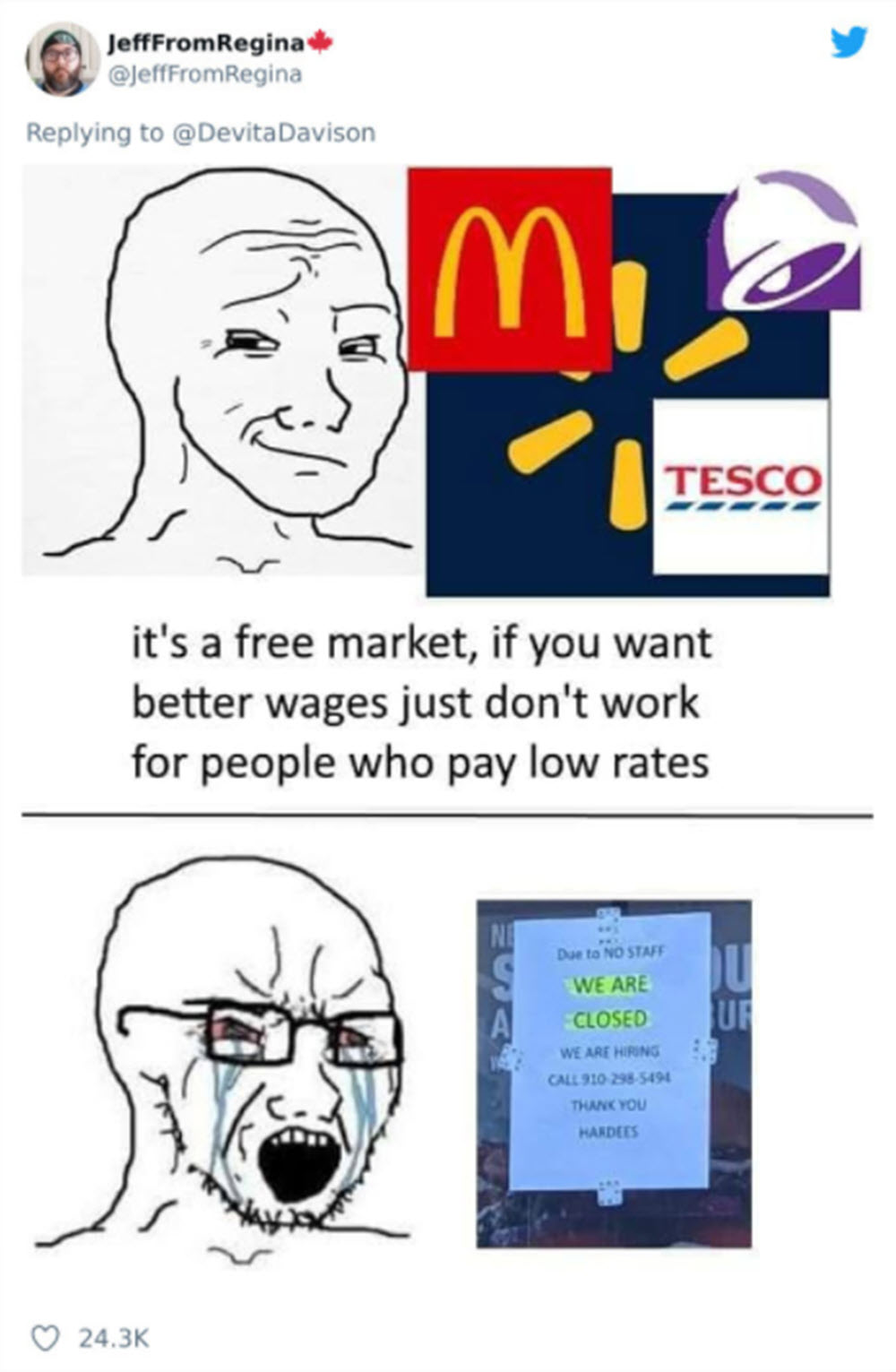 15.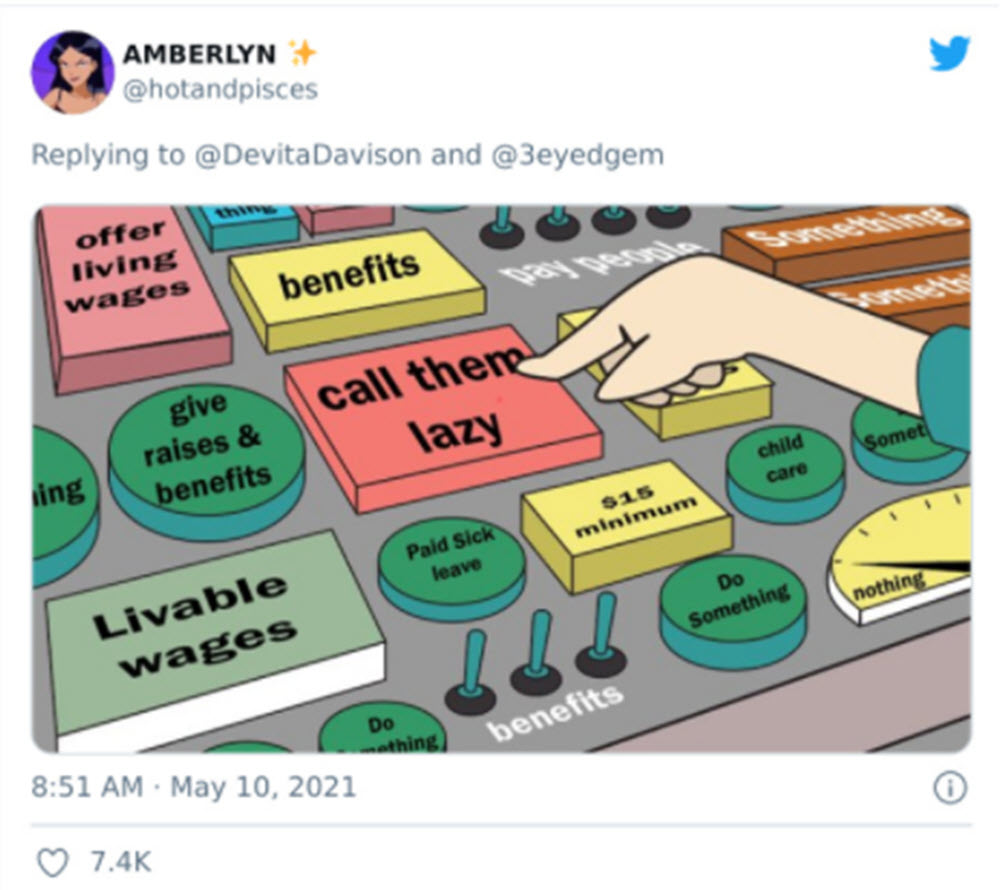 16.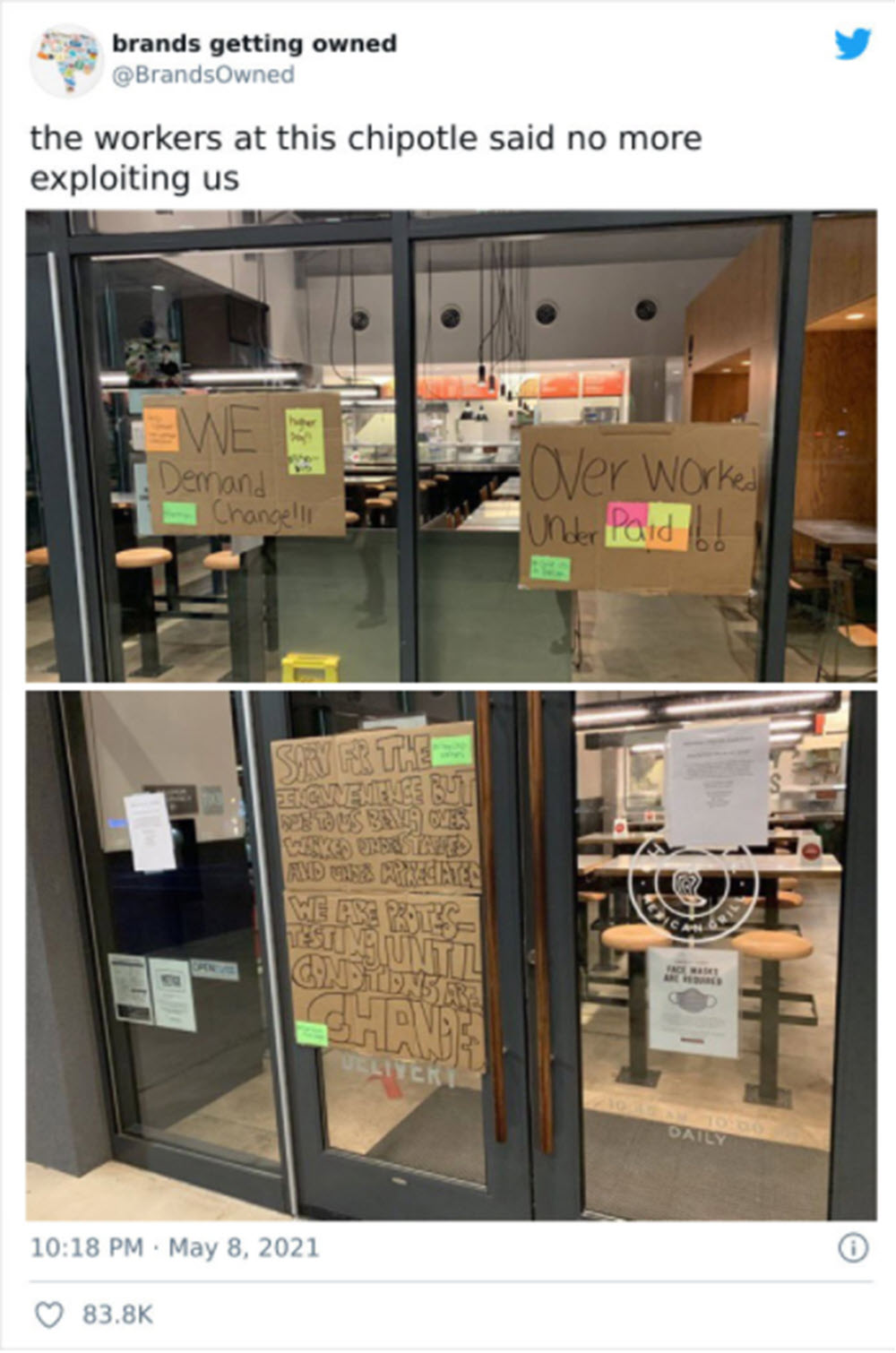 17.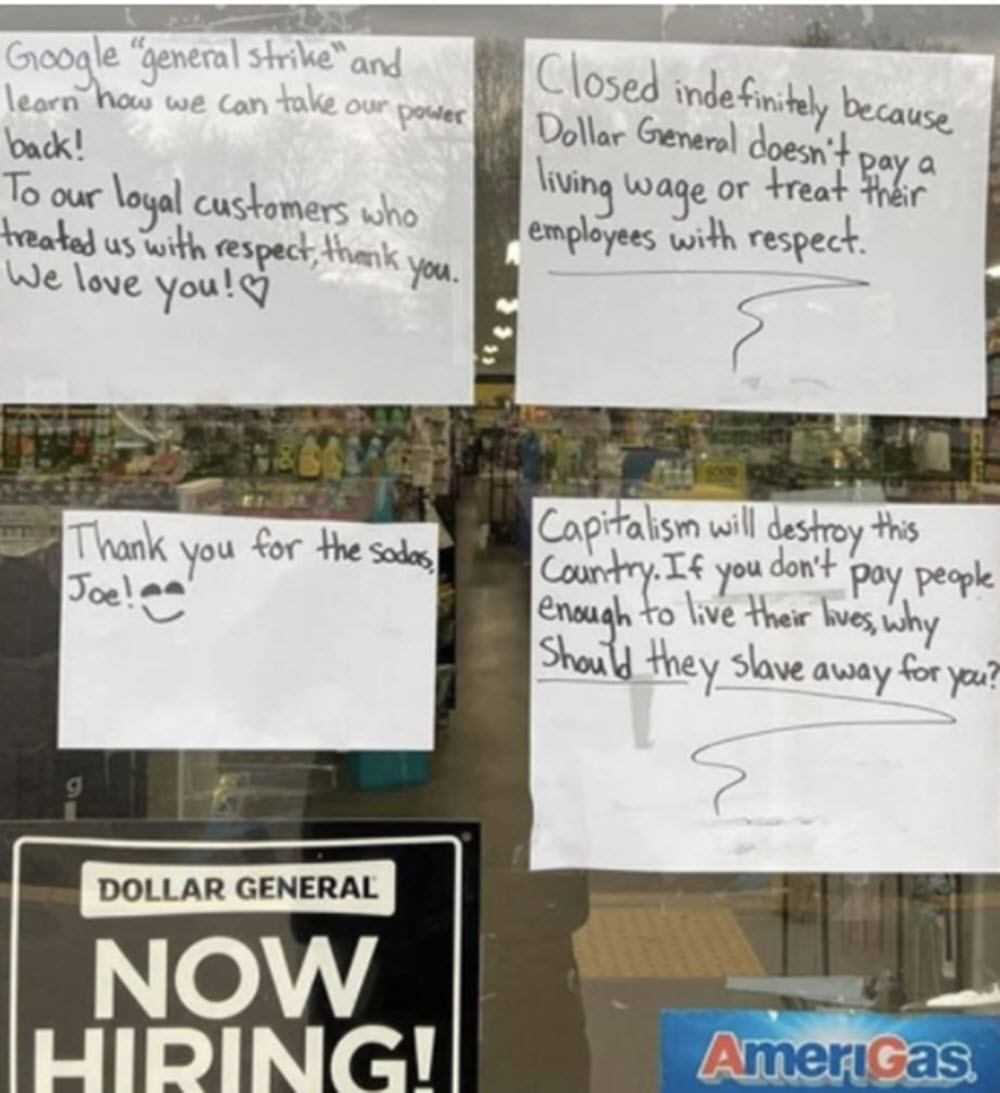 18.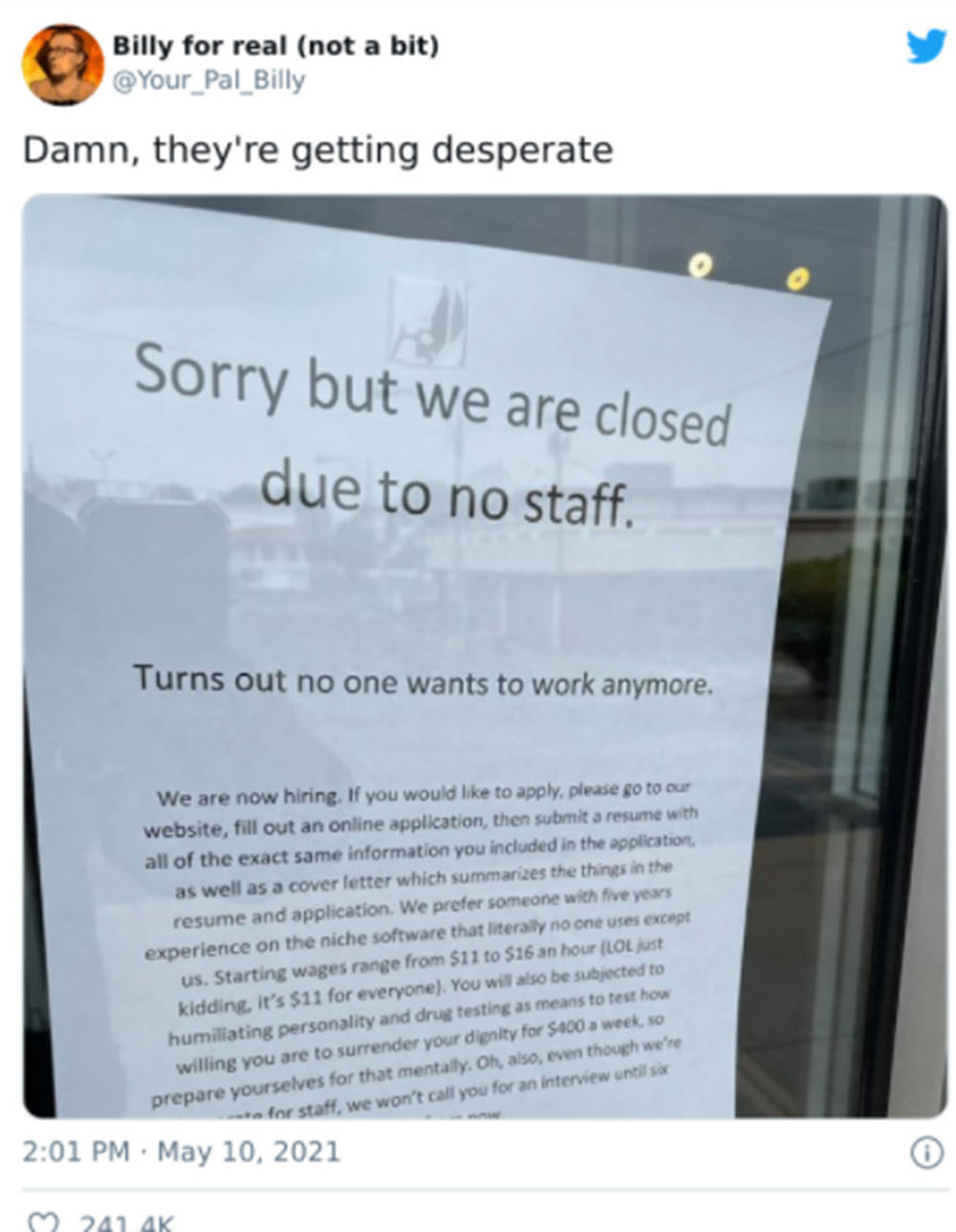 19.
 
20.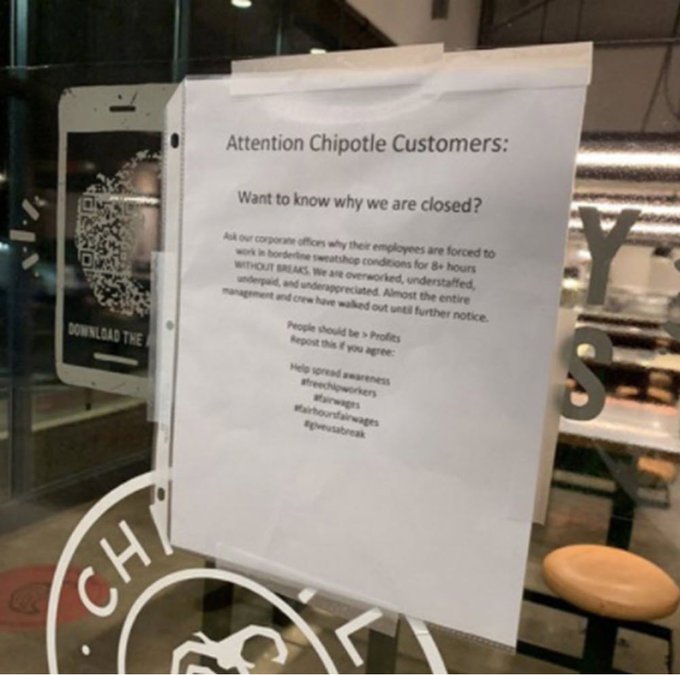 21.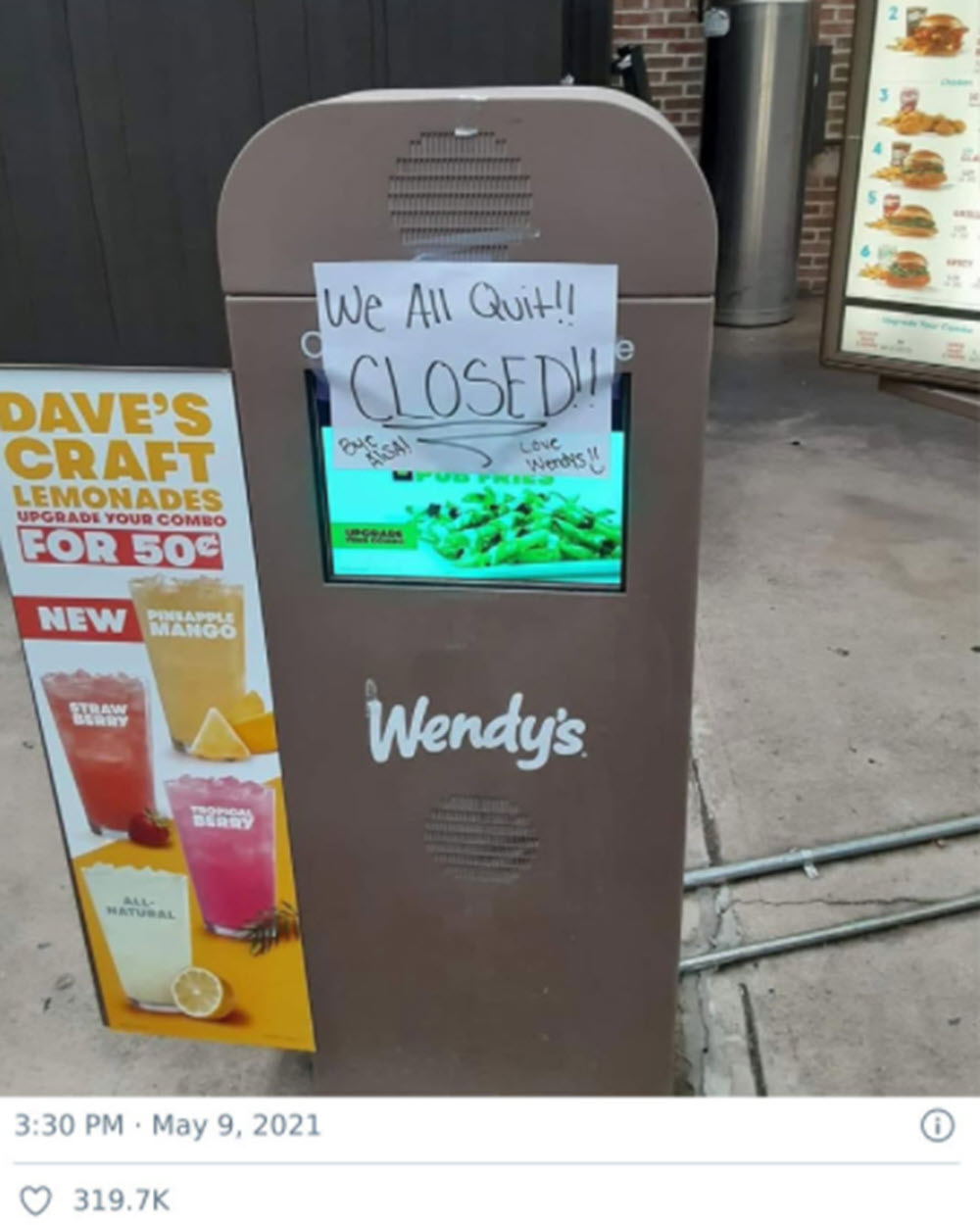 22.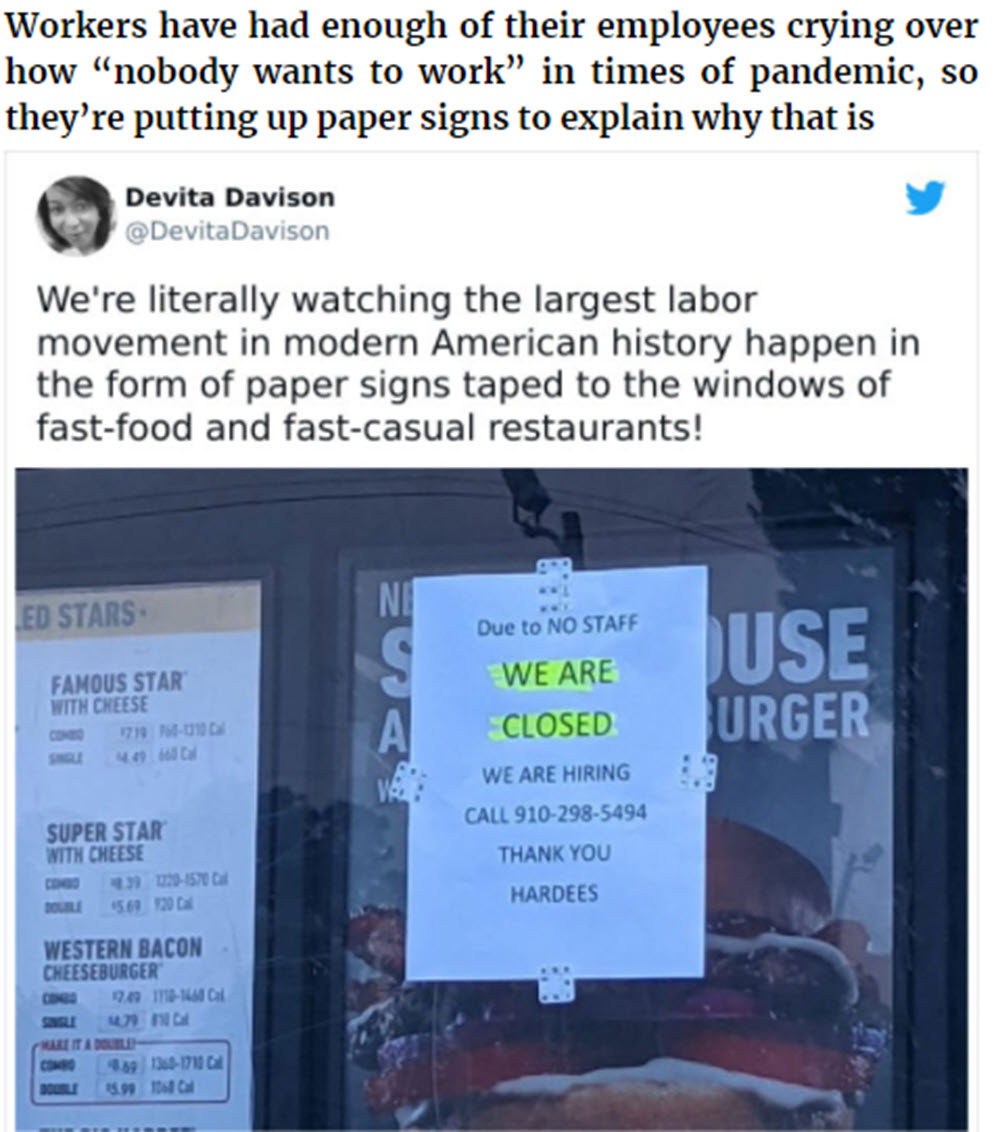 You can also watch a video talking about the national low-wage worker shortage below.
Several economic experts believe that this period could mark the beginning of what's essentially a new worker revolution in America, in which low-wage workers now hold all the cards. Of course, many businesses are closing down due to this shortage. However, one has to wonder how much the closure of a few restaurants and other businesses that pay low wages will impact the economy in the long term.
Personally, I would love to see a more aggressive attitude by the American public to force businesses, especially large corporations like Apple, to bring back manufacturing jobs that are currently done overseas and in prisons, and pay people a fair wage for their work. I hope this worker shortage is a sign of bolder action to come that will pressure more businesses to offer many of the middle-class paying jobs we used to have in America. Please be sure to pass this article along to your friends and family to stir up some much-needed conversation about this very important topic.