Immigration is a hot topic all over the country right now for various reasons. One of the main topics of articles or discussions I have seen has to do with immigrants and jobs in America. Have you ever wondered what the most common jobs immigrants actually have?
Well, you're in luck because Business Insider used information that was assembled by the Minnesota Population Center's IPMS program to create a map that shows you exactly that. The information was cultivated by using the answers of two questions on the 2013 US Census Bureau's American Community Survey. The question asking where respondents were born, and the question asking which occupation the respondent had.
The majority of jobs shown on the map are janitors, housekeepers, and agriculture workers. These jobs are thought to be majorly ruled by non-native people, but the Center for Immigration Studies surprisingly shows us that these fields are dominated by native-born people.
Maids and housekeepers: 51% native-born
Taxi drivers and chauffeurs: 58% native-born
Grounds maintenance workers: 64% native-born
Construction laborers: 66% native-born
Janitors: 73% native-born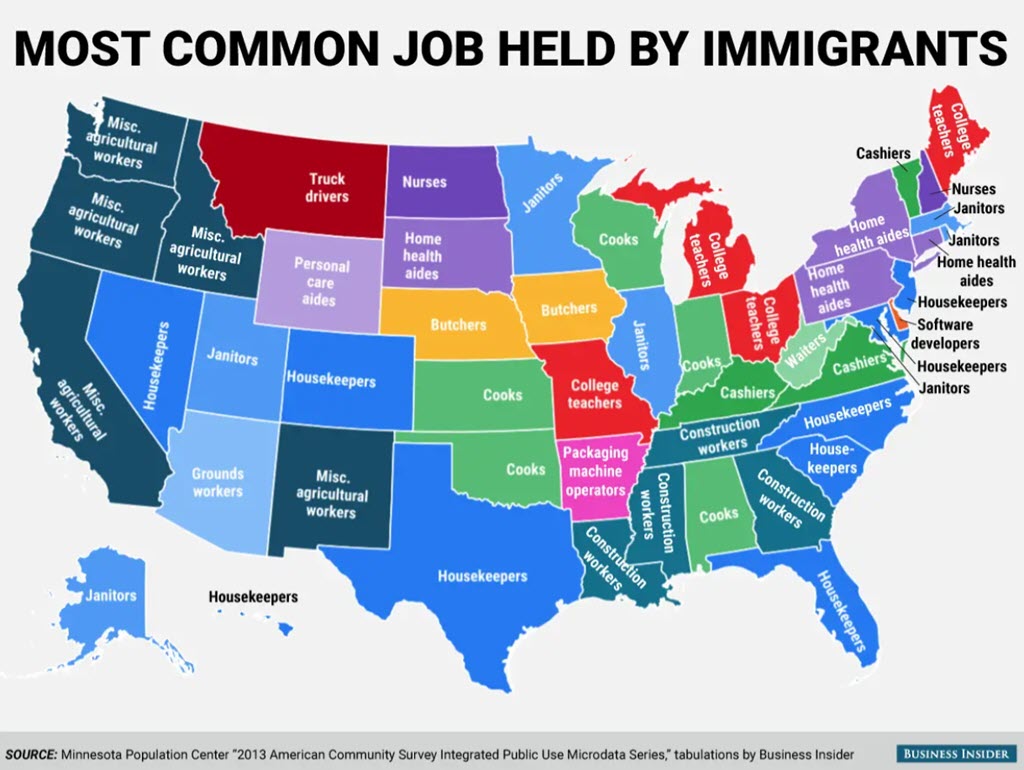 For more info or to dig deeper into the data go here, here, here, and here.
Featured Image via TableTalkAtLarry's