During the last few weeks, the death of George Floyd has sparked an increase in protests across the country against racism and in favor the Black Lives Matter (BLM) movement. These protests have happened in towns and cities of all sizes in all fifty states. They have even spread to other countries as well. Countries such as Germany, New Zealand, and many more have held their own anti-racism/BLM marches and protests in front of United States embassies. At many of the peaceful protests people are bringing their dogs with signs or shirts in support of the movement. Here are some adorable examples.
Here is a dog mocking a popular meme "He protec, he attac, ….He's got black lives' bacc." Also, the caption is very much true. Black people are more likely to be killed by police in the United States.
Here is a cute pupper with some anti-racist reading recommendations to boot.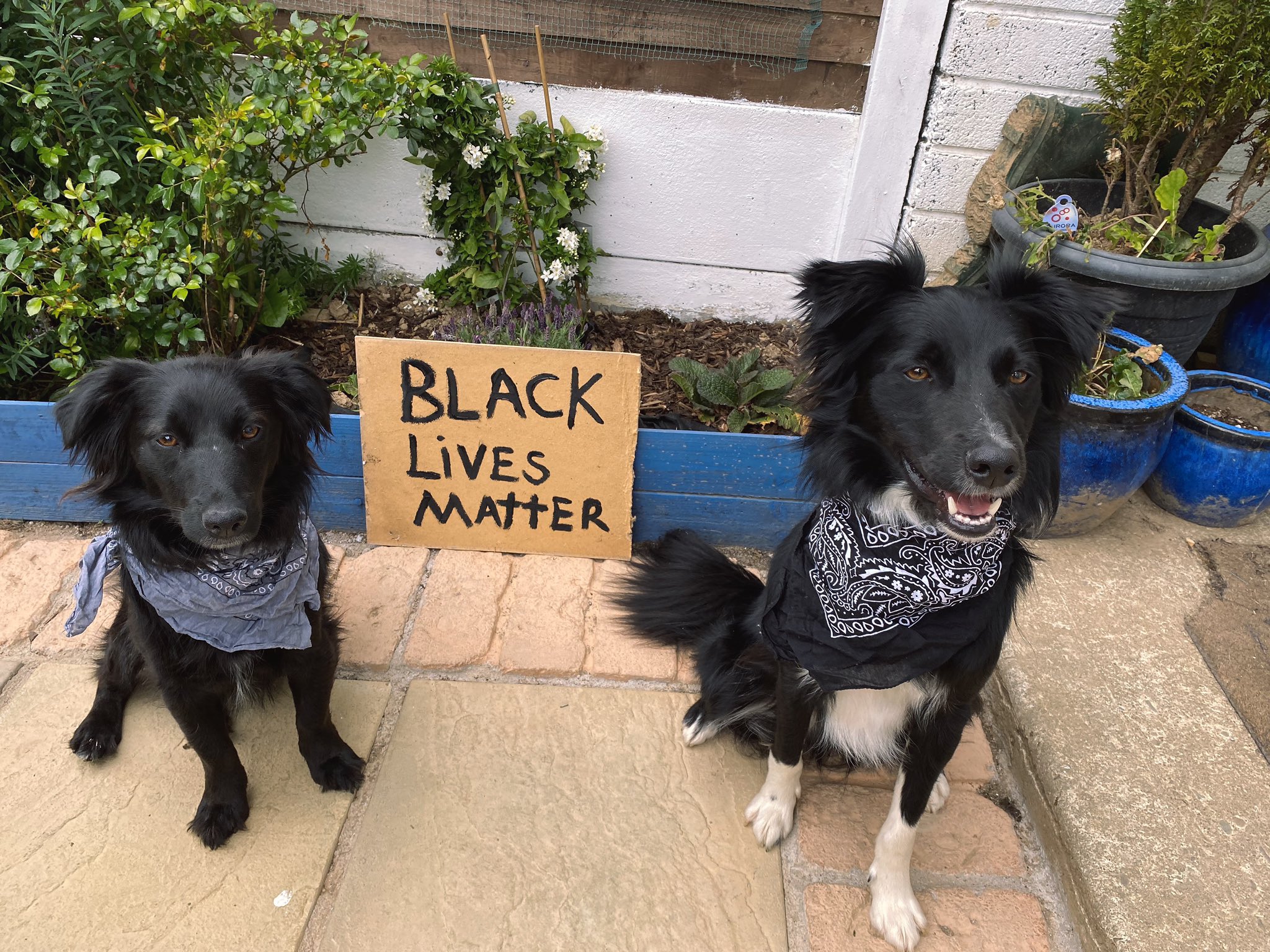 Black dogs' lives matter, too.
Here are two floofy Golden Retrievers saying "No Justice, No Treats" at a protest.
From all the way in London, we have this fluffy pupper that bites racists in his spare time.
There are many ways to support the movement. Using your dogs is fully approved as long as you are treating the dog well. These dogs can be used to show how dumb systemic racism is or how much you and your furry friend hate racists.
Featured image via Jasmine Rice.