Atta girl, grandma! The energy and stamina this grandma has that anyone would wish to have, and can you imagine doing the Salsa not everyone knows how to. This video is really a must-watch! A 92-year-old great grandmother is dancing the Salsa with her 29-year-old great-grandson. It's so heartwarming to watch them move to the rhythm of the music with grace, to see how her grandson swift her around with tenderness. Look at the stamina she has twirling and turned around with elegance. This adorable lady who stole the dance floor with her salsa moves is Wally A. Francis, who is growing old gracefully.
Age is the process of growing old physically and mentally, but Wally A. Francis proved this wrong, and that age does not really matter as long as you have the heart to fulfill your passion and desires. Her age did not stop her from pursuing her aspirations; what is most important is keeping yourself healthy and feeling your best. The dreadful and hardest part of growing old should not stop you from having a marvelous and magnificent outlook in life.
Salsa is a Latin dance correlated with the Latin music genre, originated in the 1900s, it is a combination of two main original styles in the region Cuban Son and Afro Cuban Rumba, and the new tempo was combined with American Jazz, that by the end of the 1950s it became popular in nightclubs and ballrooms in Havana and later on was brought by the musician to New York. In the late 1960s and early 1970s, Salsa was thrived by Puerto Ricans and Dominicans, who were living in New York. Salsa dance party and get together is usually held in night clubs, bars, ballrooms, restaurants, and also became an outdoor festival.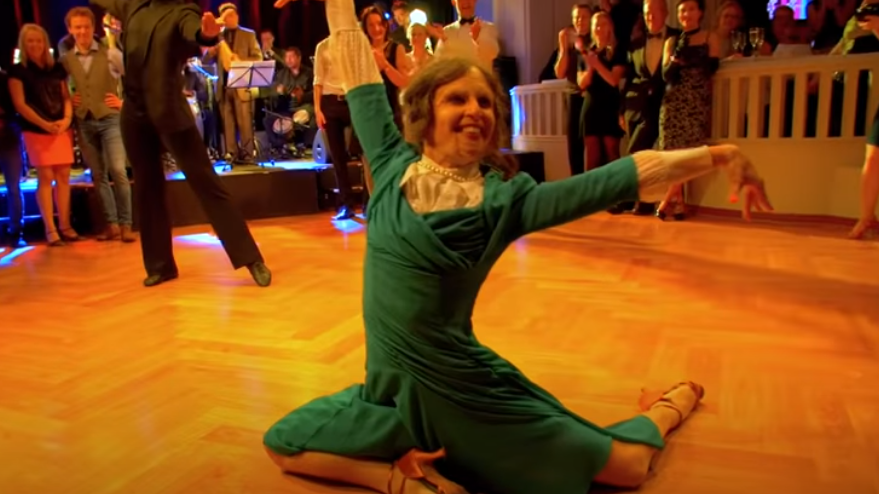 You can watch the marvelous performance of the Best Grandma of the Year below:
Follow more of Grandma's heartwarming number on Facebook and YouTube.