Keeping oneself healthy and feeling your best is important to cope with the changes in life. Aging goes a number of particular challenges and transitions that will come. This includes children moving away, losing loved ones, or health declining, it's just but natural to feel these losses. But if the loss is balanced with a positive formula to stay healthy, then it will help in maintaining your physical and emotional health.
The COVID 19 pandemic requiring the lockdown and social distancing have placed many elderly seniors who reside in assisted living facilities feel isolated and alone. This assisted living home created some activities and Oley Doty a 94-year-old veteran living in Camellia Place: Assisted Living and Memory Care is one of the first to sign up in any activity. He loves art, horses, and rootbeer.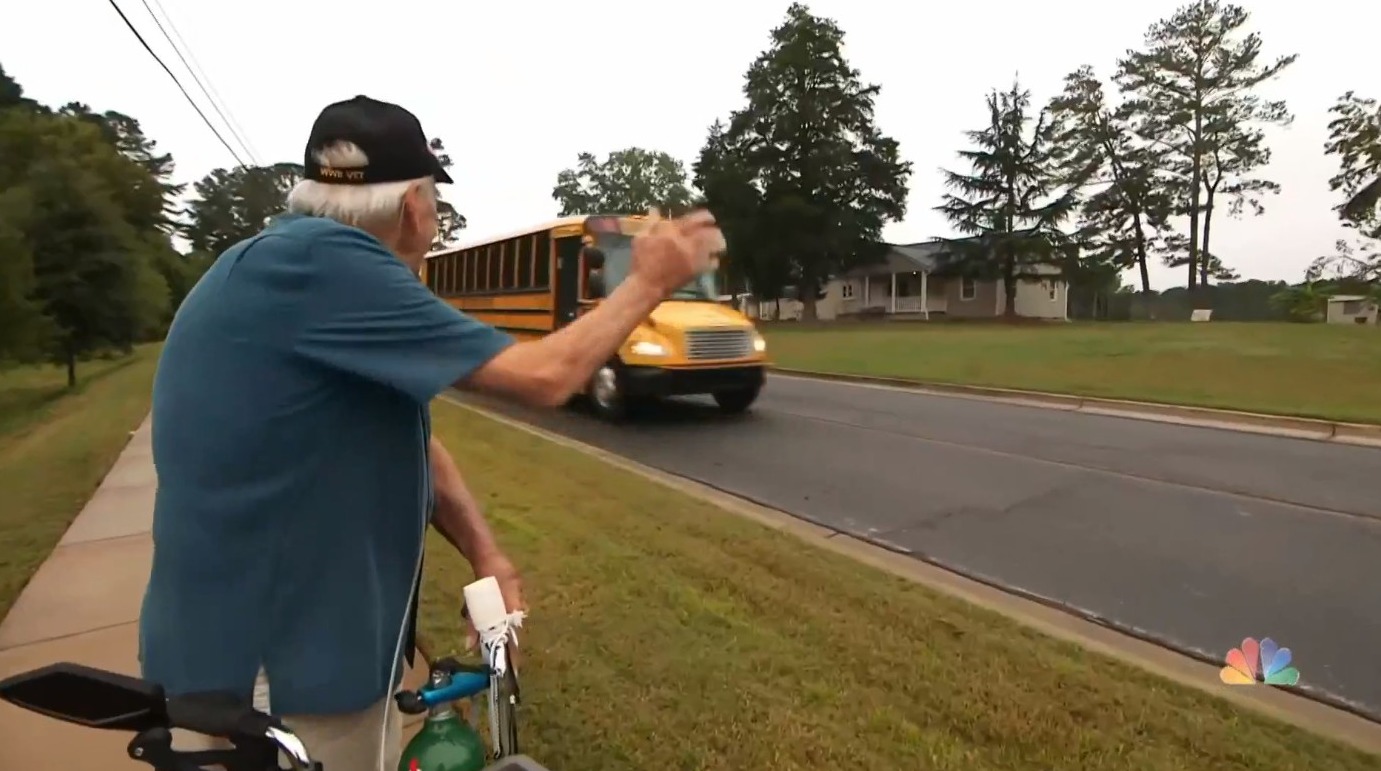 With the COVID 19 pandemic that hit the world, Oley with the rest of the residents went on lockdown that made him restless. The social distancing protocol did not stop him to continue doing his five miles a day of walking even without interaction with anyone. Stacey Childers's driver of the Woodstock School bus would see him walking the sidewalk with his oxygen tank, his walker, and sometimes with an umbrella.
She and the other drivers got to know Oley's rout and were always hoping to see him every day. He makes everyone's day whenever he hears the bus and he would stop to wave and smile. He was able to connect with them that they started writing to each other and finally the drivers set up a safe outdoor meet-up. Watch below and cheer the heroes of Oley's life.

He was so ecstatic that he was blown away by their kindness. He said that the hero was them and not him because he found a group to love.