Sometimes you see a couple and just know they're meant for each other.
The Prime Minister of Canada, Justin Trudeau, has become quite popular since being elected in 2015. While his progressive governing has won him over with Canadians, it's his relationship with his wife that we just can't get enough of.
Since marrying Sophie Gregoire in 2005, they've been spotted canoodling and staring lovingly into each other's eyes on several occasions. Whether she was supporting him on the campaign trail or he was looking at her as both his wife and best friend, they have set the bar for relationship standards. 
Justin Trudeau (current Canadian Prime Minister designate) and wife Sophie.#cdnpoli #uspoli pic.twitter.com/gvRspT62kj

— TechWriter2017 ? (@TechWriter2015) October 31, 2015
https://twitter.com/Dr_sheffield123/status/838160281419280384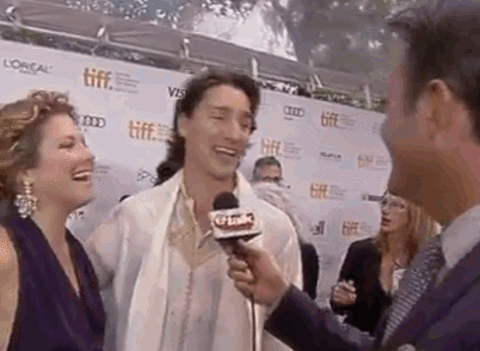 #Fashion ? The way Justin Trudeau looks at his wife, Sophie Gregoire ❤️?❤️? Link in bio fo… https://t.co/tyXoL3GbfA pic.twitter.com/kXmS9m4w7o

— I ❤ Fashion & Beauty (@ILoveFabFashion) March 15, 2017
Justin Trudeau's wife looks at him like he might actually taste like rainbows and unicorn tears ?? ?#Trudeau #UnicornTears #rainbow pic.twitter.com/jToydwuzlu

— Mark Bender (@studiomarkallen) February 21, 2017
http://giphy.com/gifs/justin-trudeau-RwYWzvuONeRs4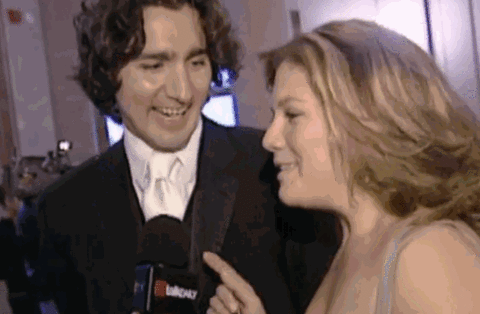 Justin Trudeau,Canadian Prime Minister and wife Sophie. Friends of Scotland. pic.twitter.com/McNjeiPafD

— Marlon McBrand (@jardtech) January 30, 2017
Such a great photo of PM elect @JustinTrudeau and wife Sophie, taken by our Ottawa colleague @gregkolz. #elxn42 pic.twitter.com/ODV1tf50Bk

— NATIONAL (@NATIONALPR) October 20, 2015
Feature Image Source: Screenshot Via Twitter.