I've never been a fashionista. As a teenager and young woman in my early 20s, I cared more about clothing, jewelry, and shoes than I do now. I think most young people are interested in these things. But at heart, I've never been that in touch with my stylish side. I'm not sure if I even have a stylish side! However, some people are not only born to make fashion statements, but they also to throughout their entire lives being hella stylish.
A senior couple from Berlin, German is the perfect example of this. Britt Kanja and Günther Krabbenhöft lead very active lives and attend tons of social and cultural events. Also, they're very physically active and LOVE dancing. On top of that, every time they leave their homes, they step out in style with impeccable looks. They both wear timeless outfits that will never go out of style. Check out Britt's gorgeous suit in poppy red below.
1.
I love LOVE Britt's colorful wardrobe. Honestly, as a woman, I can attest to the fact that it's hard for most of us to pull off bright colors. For one thing, it takes a lot of confidence to rock these hues. Britt wears a lot of warm colors, particularly yellow, which is a color that's difficult for most women to wear.
2.
In terms of fitness, Günther discovered dancing when he was older and has been able to skip his other fitness routines now that he dances several times a week. He does do a little strength training on the side. I think he epitomizes the advice of most fitness experts: find a physical activity you love and focus on that.
3.
Interestingly, Günther says he never led a glamourous life. He worked as a chef because that's what his parents wanted him to do. In other words, he says he had a totally "normal" job.
4. I'm in love with this coat. THIS. And Günther's velvet jacket, too! Notice the hatband that matches his jacket beautifully.
One thing he says is that he has always loved fashion. I love his bold style. This motivates me to get my hubby to try a velvet jacket!
5.
6.
7.
8.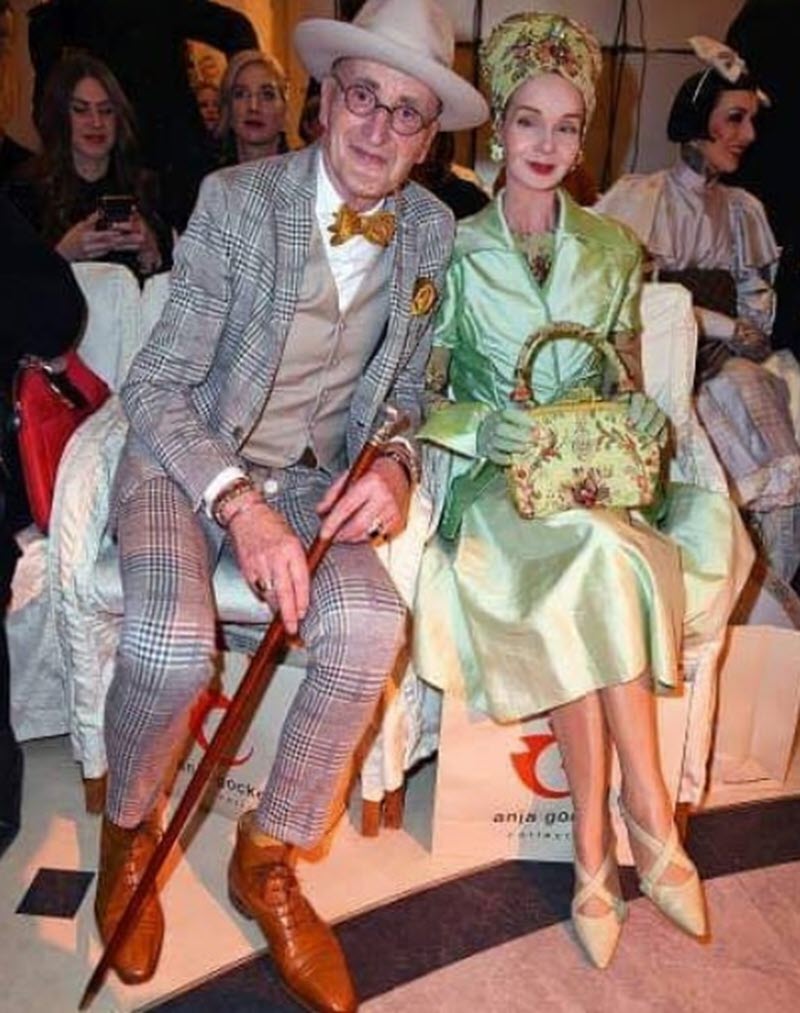 9. Blue. Velvet. Suit. That is all.
10.
11.
12.
13.
14.
15. This cream is divine.
16.
17.
18.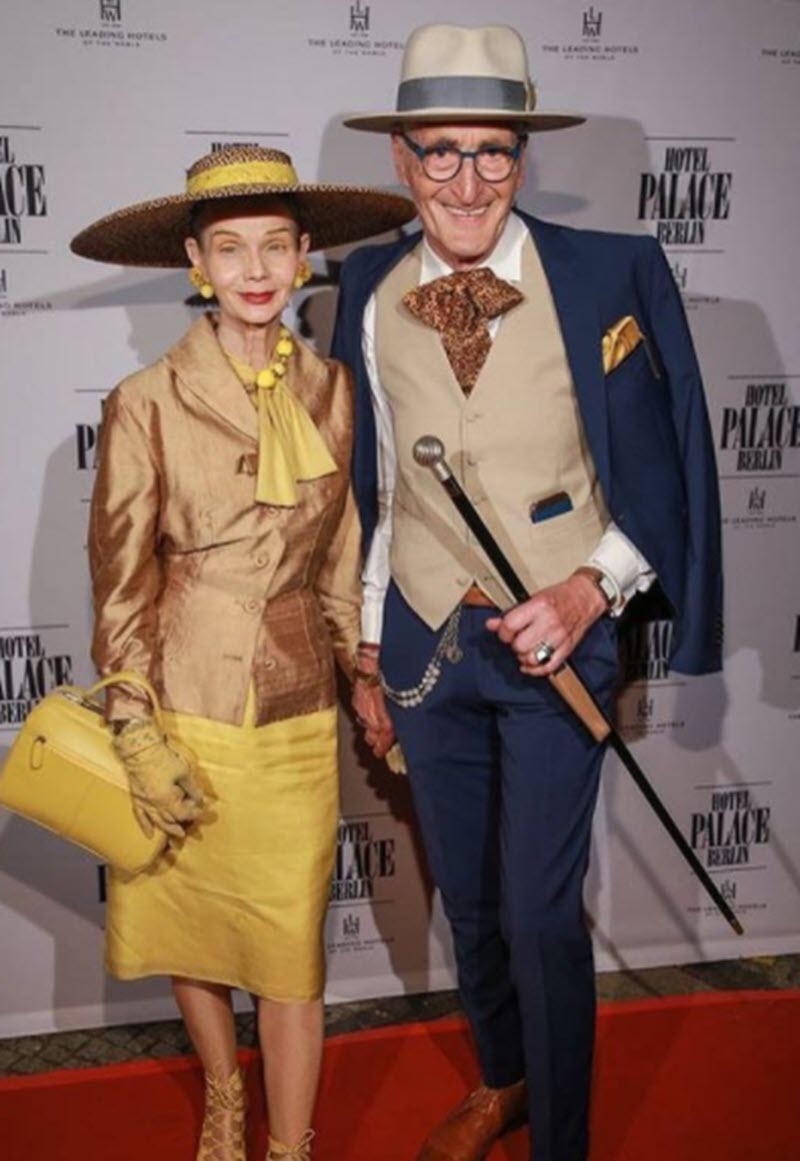 19.
20.
21.
22.
23.
24.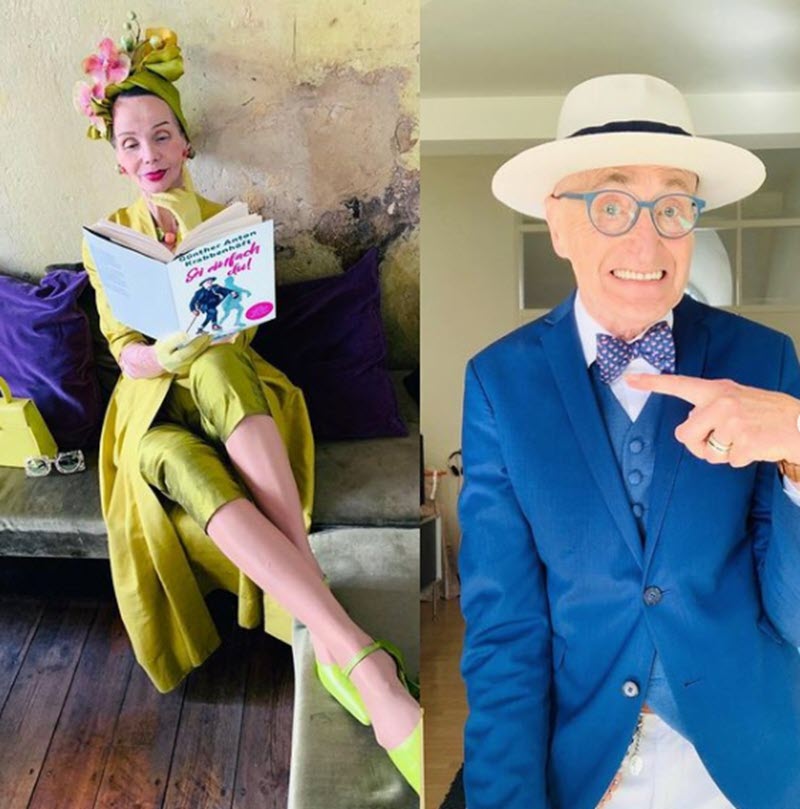 25.
Want more of this gorgeous couple? Follow Günther on Facebook and Instagram, and  Britt on Facebook and Instagram.
I'm so in love with both of them!