At a wedding, the newlywed's first dance is one of the most important wedding traditions there is. Not to mention that it is a great photo opportunity for the couple to remember their wedding by. While this often means a long and dragging awkward dance number for some, there are couples who choose not to ignore the tradition and just pull through with it. From those who decide to be more traditional and spend months practicing for their slow dance, to those who choose to take it up a notch, weddings surely are a treat for everyone.
One couple who decided to level up and not stick to the traditional is Kasia and Dominik for their wedding in 2019. Their first dance is so unique that it required not only a choreographer but also a videographer! Given the preparation and the willingness of the couple to entertain, this guaranteed that their first dance is a memory that they will always remember. Moreso because it was uploaded on YouTube and has already garnered 2.5million views!
The dance started with the usual union of the couple. They chose to dance to Ed Sheeran's "Perfect" which I think is a perfect fit (pun intended). Unlike other couples who look awkward and very excited to end the dance and "get it over with" Kasia and Dominik seemed to be enjoying themselves.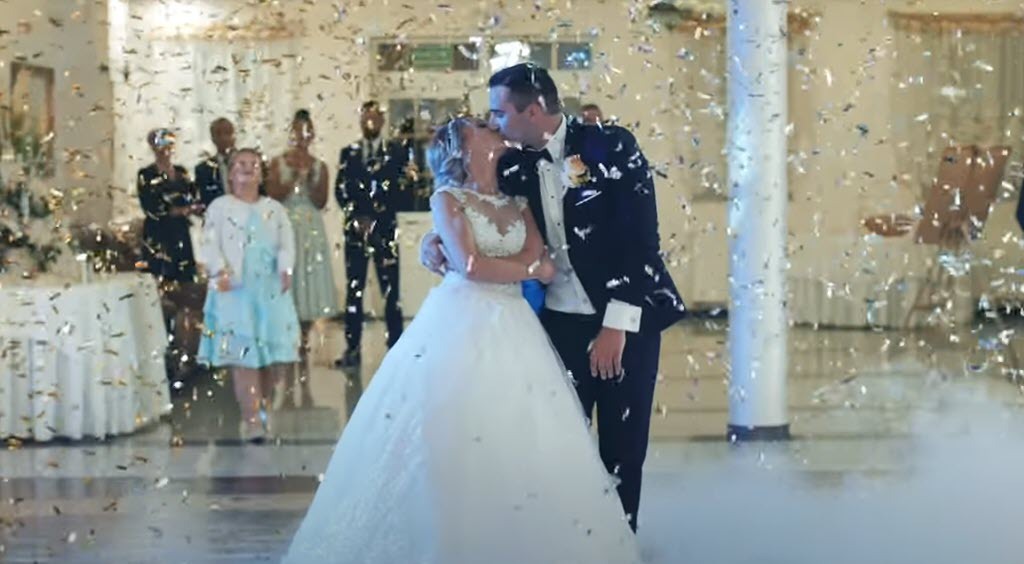 What started as a seemingly normal dance routine turned out to be an entertaining one. For one, the couple surprised their guests with a couple of lifting and difficult dance moves to the delight of the guests. Watch the video below and see how beautiful their dance was.
Although people claimed that the guy pushing the smoke machine ruined the video, and the people going in and out of the hall door should have been told not to, for sure, this "Perfect" dance number will forever be etched on the couple's memory.