Channing Tatum
Okay, everyone already knows that he used to be a stripper before he got famous. But, did you know that he went to college on a football scholarship? He quit a roofing job to become a stripper and then went on to dancing (appearing in the Ricki Martin video for She Bangs), then to modeling.
Whoopi Goldberg
Whoopi Goldberg went to school to become a beautician and ended up working in a morgue as a beautician. Her boss emerged from a morgue drawer and waved at her, telling her that it was the worst that could happen – but it never would.
Jennifer Hudson
Widely acclaimed for her role as Effie in Dreamgirls, winning the Screen Actors Guild Award, Academy Award, Golden Globe and BAFTA Award for Best Supporting Actress, Ms. Hudson worked at Burger King before winning fourth place in season 3 of American Idol.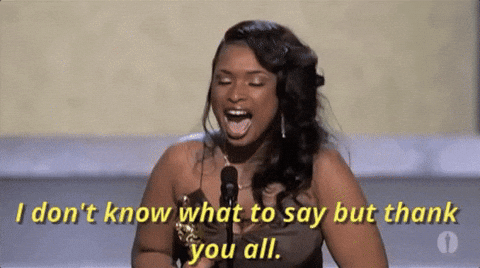 Rachel McAdams
This Academy Award-nominated actress worked at McDonald's flipping burgers as well. She says she broke the orange juice machine and wasn't a very good employee. Good thing she had acting to fall back on!
Christopher Walken
This prolific actor and Academy Award winner for Best Supporting Actor for his role in The Deer Hunter, is often chosen to play weird and dangerous characters, said one of his first jobs as a teenager was as a lion tamer. He said the big cat was like a dog. He said you could pet her and she would rub her head on you. Admittedly, this is kind of a weird job.
Featured image via screenshot from YouTube video
H/T BuzzFeed