"Frozen" is my daughter's favorite animated film, and "Let It Go" is her favorite song. I can always hear her sing the song repeatedly, and she loves the characters and the toys that signify them. It really is a wonder that children are mesmerized by this film, that it gives a hallmark in their minds, and they want to watch it over and over again.
Like how you will get hypnotized by Gracie Gold's ice skating performance to "Let It Go" at the Star on Ice 2014. Let us take a glimpse of how she will send us the chill on this snow glowing white of the skating rink. She received a warm welcome from the audience the moment she entered the skating arena. The costume gave justice to her presentation; she really looked like the Elsa character in the film. She swirled on the skating rink with ease, and her movements so gracefully that is delightful to watch. She gets applause and cheers for every turn and twirl she makes. Her variations are more like a ballet production done on skates. The last part that gave her the loudest acclamation was when she spun around several times.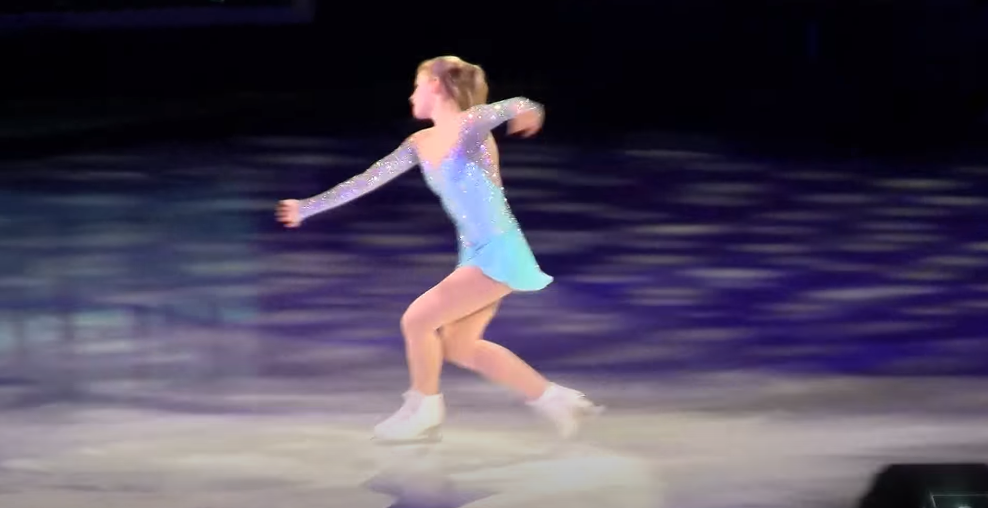 Gracie Elizabeth Gold is her real name and lives in Corpus Christi, Texas; she is an American figure skater. And she won the bronze medal on this 2014 Olympic team event. Gracie Gold works upon the rink almost twenty hours a week to enhance her skating ability, which explains her great acts.
Watch and be mesmerized to the graceful twirls and turns of Gracie Gold on the ice skating rink in the video below:
If you cannot get enough of this ice princess' performance, follow Gracie Gold's videos ballet-like recital on skate on Facebook and YouTube to get entertained; she has lots more to show you.