What do tap dancing and figure skating have in common? Well, one of the answers is Jason Brown, and you'll find out why. Jason started figure skating after he saw her older sister dances on ice. So, at the young age of five years old, her mother agreed to give him a figure skating coach named Kori Ade, in which she taught him both about life and sports. Who would have thought that what started as a just-for-fun activity lead him as a world-class professional athlete? He became the seven-times Grand Prix circuit medalist and U.S National Champion as among the few of his accomplishments throughout his career. As an American figure skater, he included the Irish-style tap-dancing called Riverdance as part of his routine.
Tap dancing is already complicated, Riverdance set the bar higher. So, imagine doing a Riverdance using ice skates instead of tap dancing shoes. Indeed there's no tapping sound, but doing it as a figure skating routine seems impossible. The word "impossible" also comes to Jason's mind when his choreographer suggested including Riverdance in his routine, for which he said, "what are you thinking? I can't pull this off." But he did pull it off! Tap dancing wearing ice skates, he and his team successfully made history in the world of figure skating. On his part, Jason Brown flawlessly included Riverdance into his routine that ended up in the audience's standing ovation.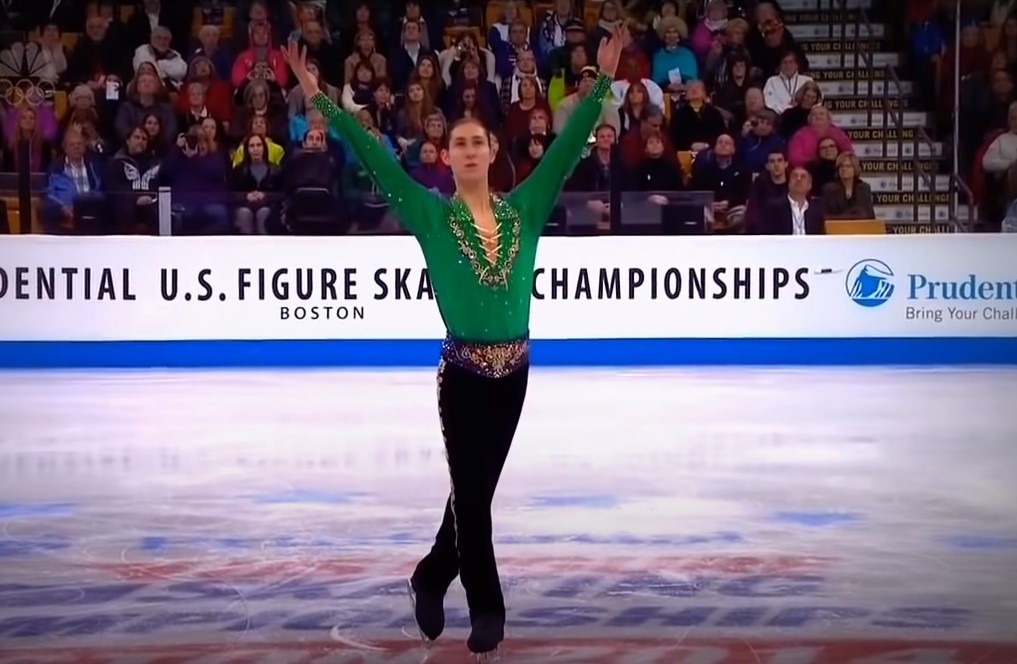 One of the highlights of his career is joining the U.S Team for the 2014 Winter Olympics. On that world-renowned sports event is where he shows to the world his Riverdance style of figure skating. Flawlessly doing such a feat earned him the bronze medal. At the age of 19, he became one of the youngest figure skating medalists of the event's history. Started with the guidance of Kori Ade, he also has his long-time choreographer named Rohene Ward in whom he gave credit for his successful performance.
Prepare to get-off of your seat when you watch Jason's performance below. As a hint, the last few seconds of graceful dance on ice made the whole audience to give up their seat for standing ovations. It's hard to think how he tirelessly pulls off this historic feat on the ice rink for five minutes straight.
With all these ridiculous achievements, he still trains to improve his routines. Equipped with a winning attitude and professional supports, he's working towards the 2022 Olympics. We're excited to see him again competing against the world's best figure skater.