One of the sad scenarios of encountering a global health crisis is seeing people on the news going crazy for panic buying. In many countries like the United States, many went wild on hoarding canned goods and toilet papers. As a result, others could not get the right grocery items for their needs. Crystal MacDonald, a mother from Attleboro, Massachusetts, was in dire need of specific food for her 11-year old daughter, Ashlyn. Thus, she could not find the canned pasta SpaghettiOs with Meatballs anywhere in her local groceries. Unfortunately, Ashlyn has severe non-verbal autism, and as the schools were closed, she tends not to eat anything other than SpaghettiOs with Meatballs.
However, before the pandemic, she would eat a few other types of foods. But, after she lost her routine of school due to the pandemic, she also stopped eating anything other than her preferred meal. For most children with autism, a routine is vital to mental health. In her case, she would only eat SpaghettiOs to feel a sense of control and comfort. As a mother of five children with ages from four to 13 years old, Crystal stopped working to take care of her kids and, at the same time taking an online accelerated nursing degree from Simmons University located in Boston. With her already difficult situation, it's hard to imagine the burden of a mother who could not find the right food for her daughter's life.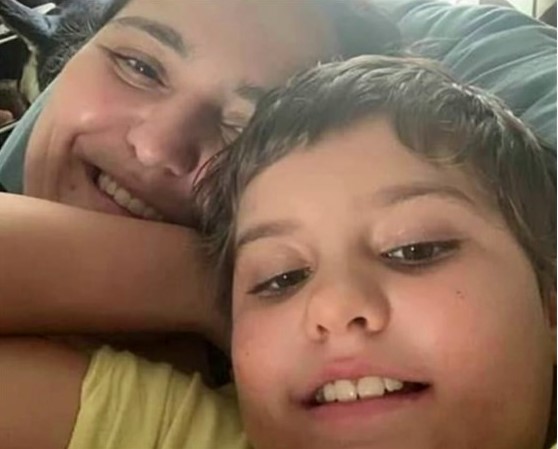 While she keeps searching every day in her local groceries, she also tried other food variations like SpaghettiOs with Franks or similar items from Chef Boyardee. However, her daughter still refuses to eat them. Fortunately, the Sun Chronicle, Attleboro's local paper, featured her story about people's experiences with food shortages. Afterward, she received overwhelming support from her community, starting with finding such specific grocery items to donations directly to her door. Even Campbell's Soup Company, the owner of SpaghettiOs, offered help in case she needs it.
The sad truth is: Ashlyn is just one of the many affected children with special needs. With the ongoing pandemic, they were cut-off from schools, and most of the frequent therapies that are essential for their mental stability were also put on hold. Unlike other students who can adapt to online education, those with autism could not process such type of learning method.
A community works together to find SpaghettiOs with meatballs for an 11-year-old girl with autism.#highlightinghappiness #kindness #autism #bekindhttps://t.co/QKTApaUPmB

— School Choice Roadmap (@RoadmapBook) September 30, 2020
In these trying times, simple acts of kindness mean a lot for many of us. In the case of Crystal, it means the life of someone so dear to her heart. No matter how big or small, kindness always makes our world a better place.