An autistic young man has left everyone in tears with his lovely voice and touching story. Christopher Duffley is a talented boy who had a rough start in life. But that didn't stop him from sharing to the world his beautiful musical gift. He was born in Florida on May 19, 2001. Unfortunately, his parents struggled with drug addiction, causing him to be born prematurely. He was also rendered blind due to this. Still, this little man grew up with a pure heart and a golden voice.
His journey continued as his Aunt Christine Duffley and Uncle Steve from Manchester, New Hampshire, decided to adopt him. He was just two years old when he entered their lovely home. At the age of four, he fell in love with music. He even started singing way before he could hold a conversation! Slowly, he grew fond of Christian praise and worship songs. And just a few years later, the talented boy was then ready to perform on stage and be an inspiration to everyone. In a viral video of when Christopher was just ten years old, he sang with all his heart, his favorite song, "Open the Eyes of My Heart."
He may have had a challenging past, but this child sure is blessed by God. And this amazing testament of His love chose to spread the joy to everybody through his mesmerizing voice. His performance is so powerful and sincere that it can easily lift your spirits. The wonderful melody of his angelic vocals and the accompanying piano resounded through the place, pulling the strings of everyone's hearts. It was stunning!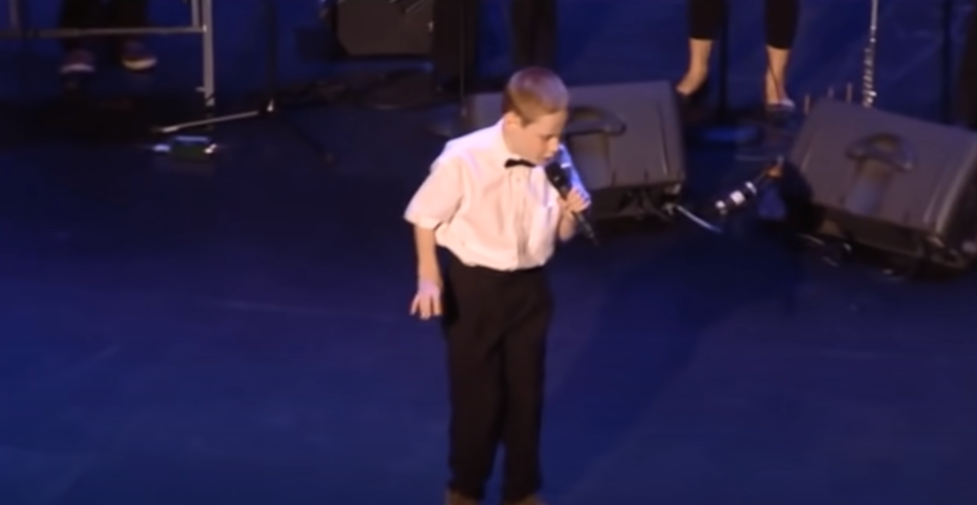 Watch the touching performance below and be filled with gratitude and love.
"Music to me is for one thing: it brings joy to people. Singing is a gift that I share. Because I'm blind, I see people with my heart for who they truly are instead of what they look like on the outside," Christopher said. Truly, there's always a silver lining in everything. May all of us be inspired by his lovely story!