This is one heck of a love story. When Major Claude Hensinger made the decision to propose to Ruth, the love of his life, he gave her the parachute that saved his life. He then asked her to make it into a wedding dress.
From Smithsonian's Instagram:
Ruth Hensinger was married on this day in 1947, wearing a dress made from the nylon parachute that saved her husband's life.
Maj. Claude Hensinger, a B-29 pilot, was returning from a raid over Japan in August 1944 when his engine caught fire. When he proposed to Ruth after the war, he offered her the material from the parachute that saved him.
She worked with a seamstress to create the bodice, and used the strings on the parachute to shorten the front of the dress and create a train in the back.
The dress was also worn by their daughter and by their son's bride before being donated to our @amhistorymuseum.
When flying during a bombing raid in 1944, Hensinger was forced to jump from his plane. He landed safely in China. The parachute also kept him warm and saved him from developing worse injuries due to bleeding. Incredibly, the dress still has a trace of Major Hensinger's blood from when he cut himself on rocks.
This dress is a masterpiece.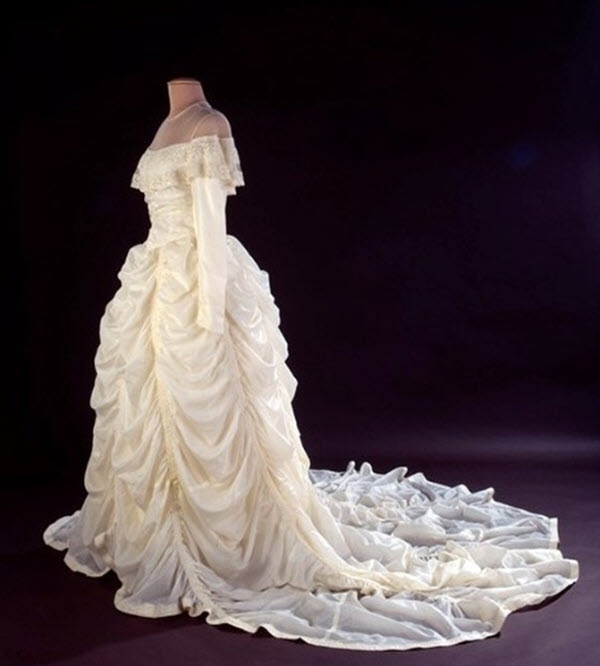 Found on Smithsonian's Instagram.