Why is the noble pigeon considered to be such an ordinary bird? Anyone who thinks pigeons are ordinary just hasn't lived. Although we all see pigeons in cities, these are just the tip of the iceberg when it comes to the beautiful pigeon species that there are in the world. To show you just what we mean, we've compiled these photos of the different breeds of pigeons around the world.
The birds you see here are the rarest and fashionable (yes, fashionable) pigeons you'll see anywhere. Pigeons are fascinating birds and have been featured in art and on coins since 4500 B.C. in ancient Mesopotamia. Enjoy.
1. Pink-Necked Green Pigeon
2. This Beautiful Guy
3. Another Raving Beauty
4. Like the Dove of Peace
5. Brown Frillback Pigeon
6. Nicobar Islands Pigeon
7. Victoria Crowned Pigeon
8. Female Common Bronzewing Pigeon
9. Jacobin Pigeons
10. These Beautiful Rainbows
11. A Gorgeous Bird from Thailand
12. Indian Fantail
13. African Green-Pigeon
14. Spinifex Pigeon
15. Grey Frillback Pigeon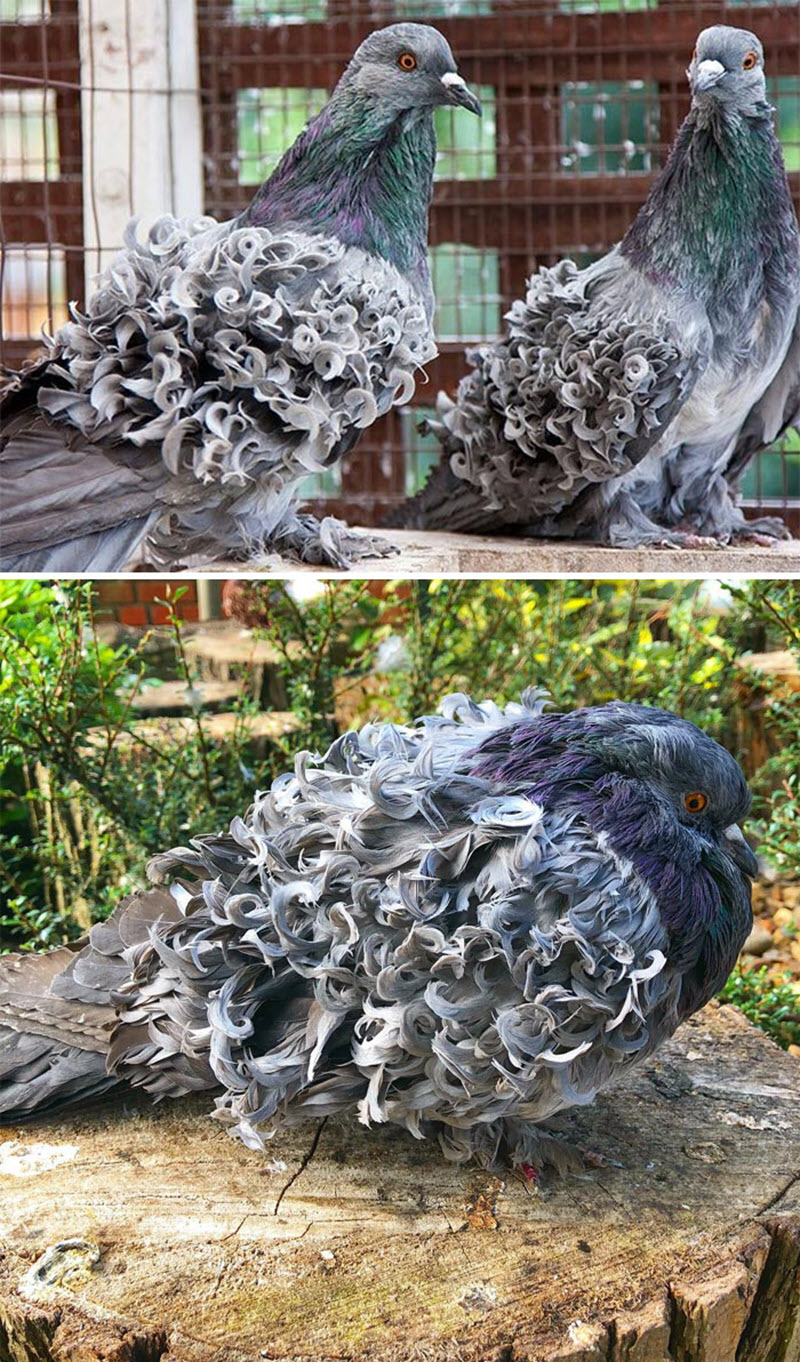 16. Pied Imperial Pigeon
17. Capuchine/Jacobin Mix
18. Ice Pigeon
19. Lahore Pigeon
A floating potato from pigeon
20. Red White Roller Pigeon
21. Archangel Pigeons
22. English Trumpeter Pigeon
23. Brunner Pouter Pigeon
24. English Barb
25. Lahore Pigeon
26. Fantail Pigeon
There's a giant melted marshmallow stuck on my sofa. from pigeon
27. Kabutar Pigeon
28. Old Dutch Capuchine
29. Unique Pigeon
30. Black Helmet Pigeon
31. Old Dutch Capuchine
32. German Modena Pigeon
33. English Short-Faced Tumbler
34. Oriental Frill Pigeon
35. Voorburg Shield Cropper
https://www.instagram.com/p/B5uEzTrlHFc/
36. English Carrier Pigeon
37. Tumbler Pigeon
38. Scandaroon Pigeon
39. These Exquisite Birds
40.+ And All of These
Is there anything more beautiful than the noble pigeon?