Fospice programs are volunteers working for shelters and rescue organizations to provide homes for sick animals that cannot be handled by them. The fospice bestowed incredible services like the loving care of a family and attention the sick animals may be needing.
When Newman Nation: Senior Pets United rescued a 15-year-old dog who was very sick and that has been neglected his entire life thought of Liberty Burke and her family of Libertyville, Illinois. They knew that they have a perfect home to provide for the sick dog and they fell in love with him the moment they saw him. But Toby was a pathetic mess who was scared and timid and aside from that he is also blind and deaf to the surprise of the family.
They brought him to a vet and they were told that he is a very sick dog, but this did not stop them from nurturing him back to health. After several months of nursing him, no one would think that the cheerful running around the dog was the sick Toby. There is another dog Zoey in Burke's home who was rescued from the puppy mill. But she was awkward with the other dogs except for Toby. And they soon became close friends and have been inseparable for the three years they have been together.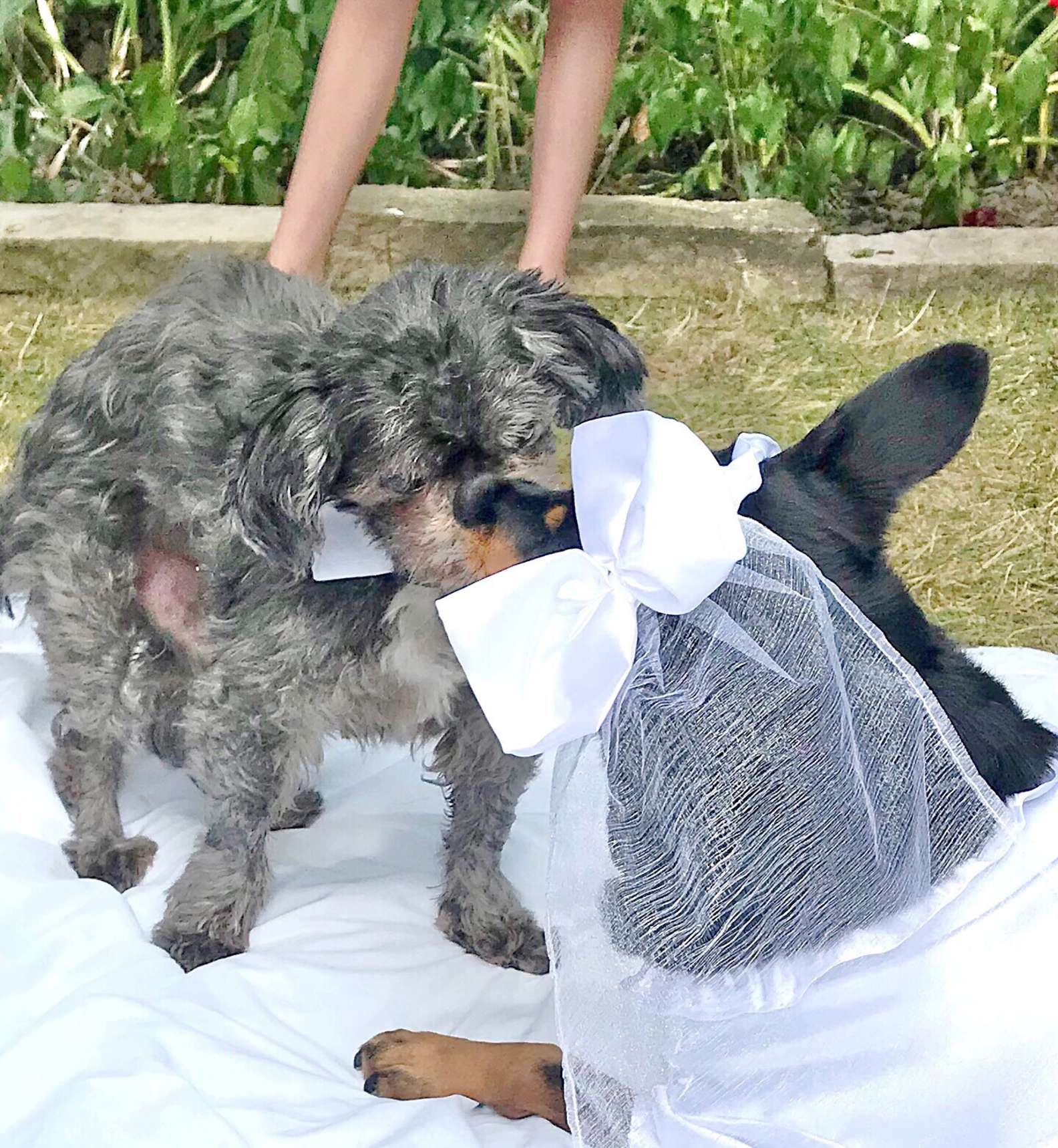 When Toby's illness was worsened and was only given months to live, the children decided that the two dogs get married. So all preliminary preparations were made from their wedding dress to the backyard for the ceremony. They coincided with the dog's wedding to their 12th year anniversary. Watch below and celebrate the wedding with them.
It was a memorable day for everyone, even if the dogs were not aware of the wedding they indeed enjoyed the wedding cake.