People have a lot of ways to try and predict who the winner of the Super Bowl is going to be. Millions of dollars are placed in bets as folks place their money on one team over the other. Some bet based on their personal preferences, while others use elaborate computer algorithms to determine who the winner will be. But, whoever wins or loses, there are a lot of fun ways that people use and share with us their fun ways to determine who takes home Super Bowl rings.
Racing Pigs Predict Super Bowl Winner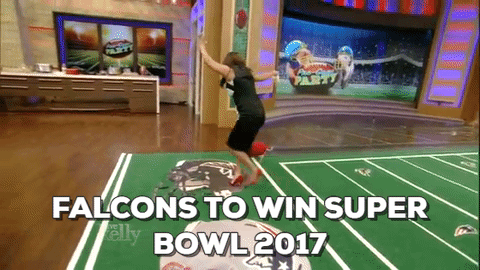 Last year the piggies predicted correctly that the Broncos would win in 2016. This year Notorious P.I.G. has predicted the Atlanta Falcons! We shall see if it will be two for two! From Live with Kelly.
Tibet the Tiger Picks the Falcons!
A tiger at Myrtle Beach Safaris chased down the RC car with the Falcons helmet. It was Falcons all the way as the tiger's eyes were on it from the beginning of the chase, even with the Patriots car almost ran into it!
Panda Le Le at the Memphis Zoo Make His Prediction
Le Le picked the Falcons to win the #SuperBowl this year. We'll see if he's right this Sunday! Who are you rooting for? ?❤? pic.twitter.com/PwgccBuceF

— Memphis Zoo (@MemphisZoo) February 2, 2017
Le Le took down the Patriots, leaving the Falcons standing at the Memphis Zoo.
Meanwhile, At The Hogle Zoo
Photos: @HogleZoo Acara picks Falcons to win Super Bowlhttps://t.co/luR32oiIob pic.twitter.com/B48sOtKSl1

— Deseret News (@DeseretNews) February 2, 2017
Acara, an orangutan at the Hogle Zoo in Salt Lake City, Utah, makes the same prediction for a Falcons win this year.
Gibbles Calls It!
Gibbles the hamster took his time, but he finally decided on the Falcons as well. He kept us in suspense for a minute, teasing us like he couldn't decide, but finally gave the Falcons the bite!
Teddy Tells you About It!
Teddy Bear the porcupine disagrees and picks the New England Patriots to win Super Bowl LI! You can't hear him in this video, but he lets everyone know that he has it in the bag. From Zooniversity LLC.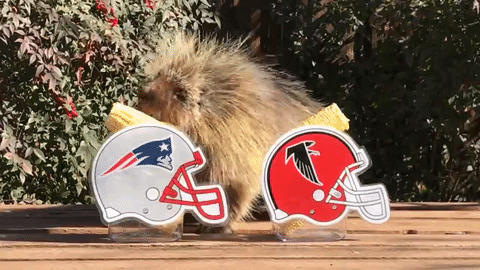 Featured image via screenshot from YouTube video