It's beginning to feel a lot like Christmas, a season of joy, sharing, and giving. In spite of what we have experienced this year, we need more than ever some treat to uplift us, especially the little innocent ones. So kiddos you better watch out and show your best behavior because Santa Claus is coming to town.
"Santa Caus is Coming to Town" is a Christmas song written by J. Fred Coots and Haven Gillespie, but the earliest version of this song was in October of 1934 by the banjoist Harry Reser. Over the decades this song remains to be one of the top favorite lists of Christmas songs. Several popular artists have covered and this song, added their own touch and version to make it unique. But no one can compare to this version of Andrea Bocelli the world's famous Italian singer.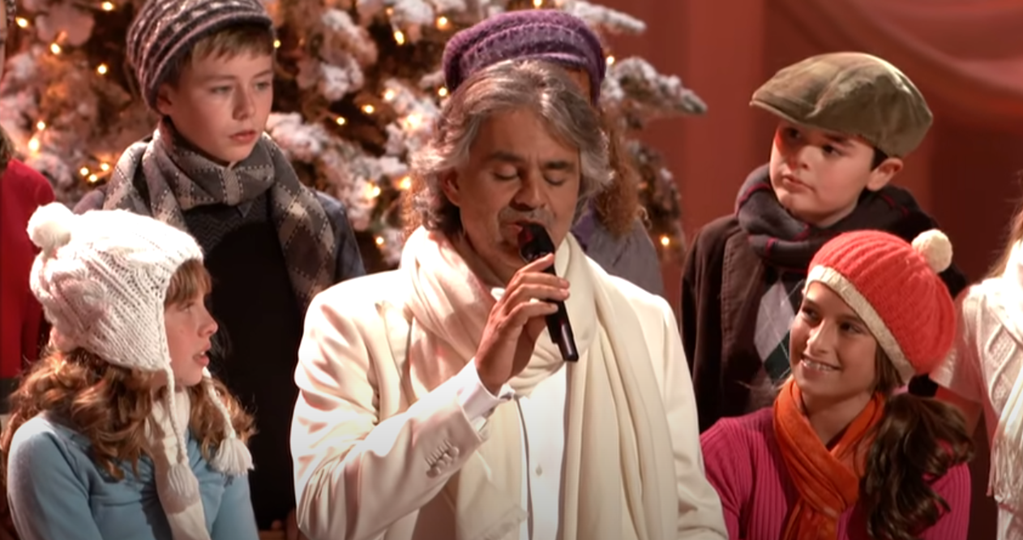 So close your eyes and get ready to celebrate the holiday season with Bocelli who brings us to the magical world of tinsel town. He performs the classic song "Santa Claus is Coming to Town" surrounded by 14 children and behind the piano is the renowned Canadian musician David Foster. This is his dream, to record a holiday album that captures the beautiful tradition of the holiday season.
He started off by singing the first few lyrics of the song with his melodious voice, followed by the music from the piano and the orchestra with their violins. But the most enchanting part is when the children's choir joins him in the singing. Goosebumps are felt for sure by everyone. They alternate singing and the children"s voice blended perfectly with Bocelli's. He puts a twist on the melody by adding some operatic touch.
Warch below and feel the spirit of the season.
This is a heartwarming performance that makes us feel the real meaning of Christmas.