Kids are naturally helpful and caring. So innocent that they not only think about themselves but their family, friends, and the people around them. As they grow old, they became more observant of what is happening around them. That is where the idea of changing the world, even in a small way, is born. One kid from Virginia has made a significant impact amid the pandemic. We all know that in these trying times we are in now, some people are struggling to survive. One of those is single moms. Cartier Carey, an 11-year old kid, spent his lemonade stand earnings to help his community.
Instead of spending his profit buying new stuff for himself, the selfless kid whole-heartedly put his earnings to donation. He decided to give away basic needs like wipes and diapers to single mothers who are today's vulnerable sector because of financial challenges and the pandemic. What brought Cartier the idea of helping is when he visited his grandma, living in one of the economically depressed areas in their community. His mom told CNN that the kind-hearted kid does not want to spend the money on his own. Instead, he spends his profit-sharing blessings by buying more diapers for those kids in need.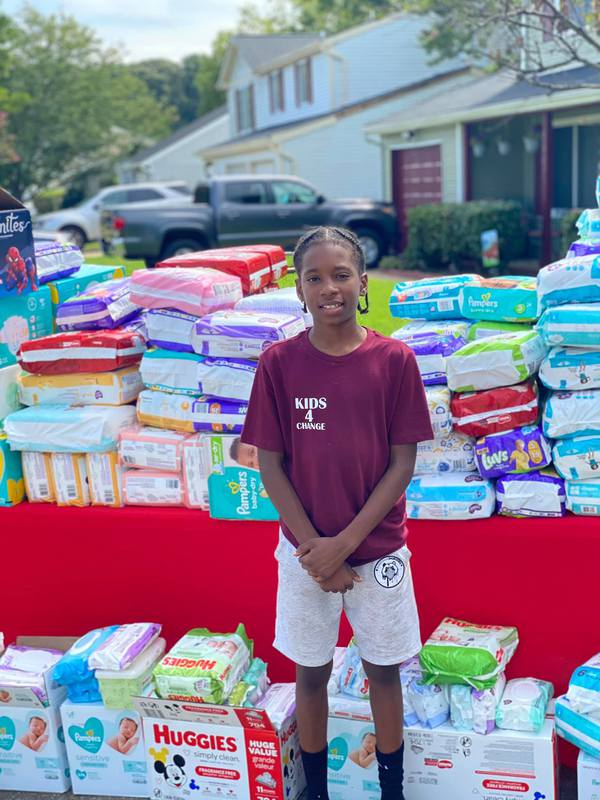 When the young man observed how many single mothers are in their community, he quickly got the idea of helping. He pitched the idea to his mom, who is all-out support for her kid. By July, he raised almost $5,000, which he gained from his lemonade stand business and some good samaritans' donations. They distributed nearly 6,500 diapers! The good deed didn't stop, and by September, they spread about 22,00 pcs of diapers, roughly close to their goal of sending out 25k diapers.
The idea also didn't stop them from giving away basic needs to kids and single moms. Cartier launched another program they called "Carti packs." Carti packs aim to give the homeless care packages essentials such as soap, deodorants, and tissues. They even give out hand-warmers for them use when the winter kicks in.
It is such pure joy to help, says Carey. The grateful hearts of those who receive from his initiative touches his heart and makes him all the more willing to continue his good deeds.