I recently stumbled upon a musical group that I just can't get enough of. Meet The 12 Tenors, a German group of men who the world is becoming obsessed with.
They first started getting attention when they were on the U.K. show "Britain's Got Talent" in 2015. At that time, they were called "The Kingdom Tenors," and we love their new name. They made it to the semi-finals but didn't get into the final round.
From the very first note, I was enraptured as the group sang in harmony. Then one man came forward to start the song solo. They were accompanied only by a piano with light drumbeats in the background, but with all of this talent, what else is really needed?
Breathtaking. The harmonies here are simply perfect.
Watch below.
Unfortunately, at this time, it appears they're only touring in Germany. What can we do to get them to the U.S.? I'm so there when they make it over to my part of the world.
Right now, their group includes the following singers, according to their website.
Alexander Herzog
Joshua Smidth
Johannes Halbig
Gareth Evans
Fionn Gardner
Maciej Dziemianczuk
Norton James
Ashley Schackell
Adam Redford
Arran Wilson
Donal Brennan
Jamie Chidzey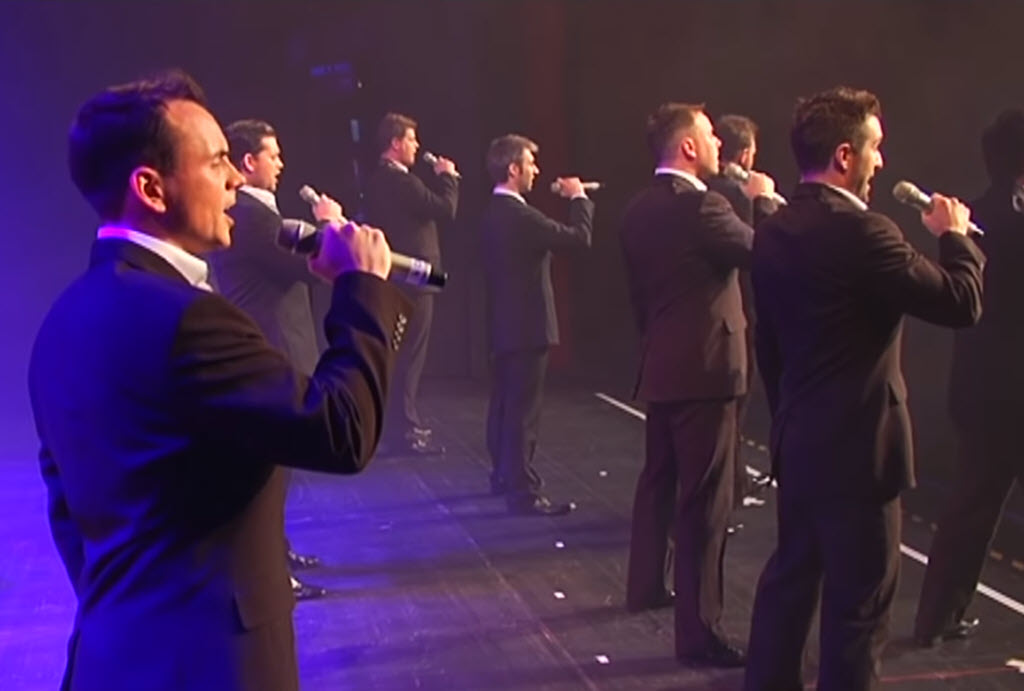 The group has been in existence for 11 years, and it's unbelievable that we're just now hearing about them. They've covered Puccini's "Nessun Dorma," Queen's "Bohemian Rhapsody," Leonard Cohen's "Hallelujah," and much more.
You can follow The 12 Tenors on Facebook, but it's not clear if they're on other social media platforms. These guys need some good PR, stat!
Featured image via Pawel Jagiello, website