A band would not be complete without a drummer- especially for those into rock 'n roll. Though one may seem that it just plainly creates a loud noise, but not for the fascinated drummers. It makes pure joy and beautiful sound, just like any instrument. Often, a drummer belongs to a rhythm section along with other percussionists. But not on this special day dedicated to over two thousand percussionists and drummers on September 9, 2018. On that remarkable concert event, the percussionist and drummer participants gather on the beach of Scheveningen, The Netherlands to cater their love and talent solely for drums. It is a two-hour concert and is called "Four Horizons." Forty thousand visitors took the time to appreciate this event. In the video, you will see the large crowd of participants of mixed men and women of all ages, all set to make music together. The 40,000 visitors are lucky enough to have witnessed the big event as drummers pour their hearts out for one particular mission.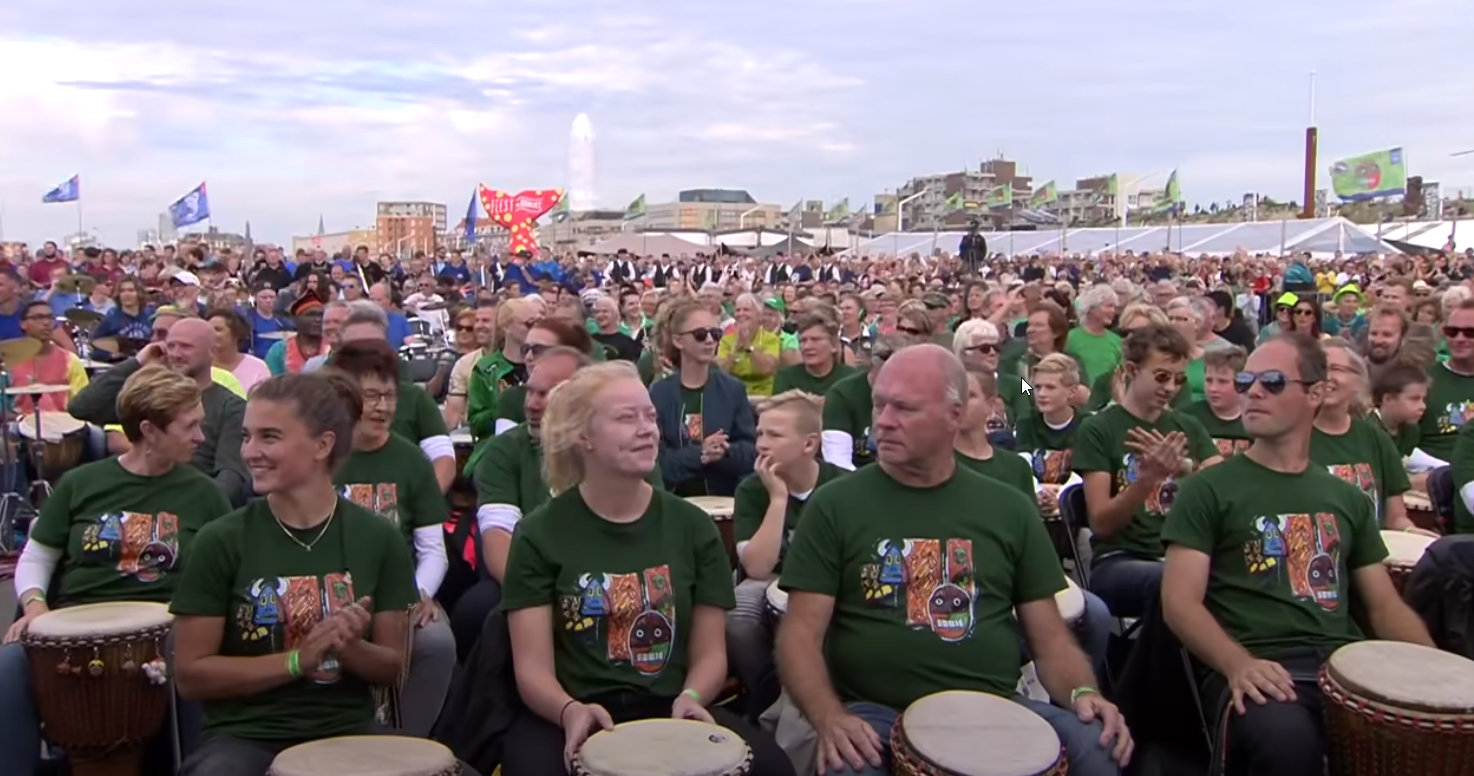 The event flags that you will notice in the video are personally curated by Cesar Zuiderwijk. It is available in four different images and colors. This concert is not solely just to make music together but to accomplish one another mission. The proceeds of the event flags go to the Rick Jonckheere Foundation. Rick was a student of Rock Academy of Fontys Hogeschool of the Arts enrolled under Drums. He unexpectedly passed away because of a rare autoimmune disease at 18. The foundation aims to research the rare disease which Rick suffered. With this movement, others will understand and benefit from it in the future.
This event is produced and made possible on the initiative of Koen Herfst of Drum Demons and Armin Van Buuren, a Dutch DJ. Alongside Armin and Koen, Cesar Zuiderwijk of Golden Earring and Drum Demons conducted the concert. Also, its participants and volunteers.
What do you think about the beauty and relaxing rhythm of drums in this video?