Music news: In early March, the beloved singer Kelly Clarkson paid a touching tribute to country music legend Dolly Parton by performing one of Dolly's most well-known songs, "I Will Always Love You."
The stunning and heartfelt performance of this beautiful love song took place at Allegiant Stadium, which is located in Las Vegas, Nevada. Kelly Clarkson was performing at the 2022 Academy of Country Music Awards ceremony.
Dolly herself was hosting the ceremony, and the beloved country superstar was delighted with Kelly Clarkson's performance of her hit song.
Dolly loved the performance of the song so much that she said that "Whitney is smiling down" after the performance. Moreover, Dolly said that she herself was crying so much as she listed to the song she was "slinging snot" and nearly causing her false eyelashes to fall off.
The awards show is streaming on Amazon Prime Video, and the show features a two-hour format with very limited commercials (thank you for that, Amazon!).
Dolly Parton hosted the ACM Awards back in 2000, but since then she has been hosting the Country Music Association Awards (twice since that time). She said that she was excited to hear Kelly Clarkson perform the song "I Will Always Love You," noting Clarkson's remarkable voice.
Dolly Parton "I Will Always Love You" Success
When the queen of country music Dolly Parton wrote and recorded the love song "I Will Always Love You" in 1973, she probably didn't realize that she was writing one of the most iconic songs of all time.
Dolly Parton originally wrote this song for her former business partner and mentor Porter Wagoner, who Dolly considers to be her greatest love after her long-time husband. "I Will Always Love You" reached the top of the Billboard Hot Country Songs twice. The first time was in 1974 and the second time was when the song was released on the original soundtrack album of Dolly's hit movie, "The Best Little Whorehouse in Texas." Dolly sang the song to Burt Reynolds in the movie.
Here is the Dolly Parton version of her iconic song, "I Will Always Love You."
How Much Money Did Dolly Parton Make From "I Will Always Love You"?
In just the 1990s, Dolly Parton made more than $10 million from the "I Will Always Love You" song. Most of this huge growth came after Whitney Houston recorded her version of the song.
Dolly went on the Andy Cohen show and shared the secret about how she spent all of that fabulous money. She said that she bought her Nashville office complex, which is located in a part of Nashville that traditionally housed Black families.
The move felt symbolic to Dolly, who said that it felt to her that she was with Whitney's people who she said were "my people as well." In fact, she called her office complex "the house that Whitney built."
Elvis Presley and "I Will Always Love You"
Did Elvis Presley record the "I Will Always Love You" song? The King didn't record the song, but according to his ex-wife, Priscilla Presley, Elvis sang the song to Priscilla when the couple divorced. Dolly Parton has gone on the record saying that she was very touched by Elvis singing the song to the love of his life.
However, at one point, Elvis Presley wanted to record "I Will Always Love You." However, he and his manager, Colonel Tom Parker, wanted to buy half of the publishing rights to the song. Unfortunately, Dolly Parton knew that she couldn't sell the rights to her iconic song. She said that she had to "keep the copyright in my pocket." Who can blame a person for wanting the "rights reserved" for this song for herself? She wants the royalties for herself, and rightly so.
Elvis Presley and Priscilla Presley were married in 1967, but they divorced just seven later in 1973. While the marriage had happy moments, Priscilla Presley revealed in her memoir, "Elvis and Me," that the marriage was deeply troubled. Elvis was a notorious philanderer and he had prescription drug problems.
Read on to learn just how wise Dolly Parton was to retain the rights to the song "I Will Always Love You."
Whitney Houston "I Will Always Love You"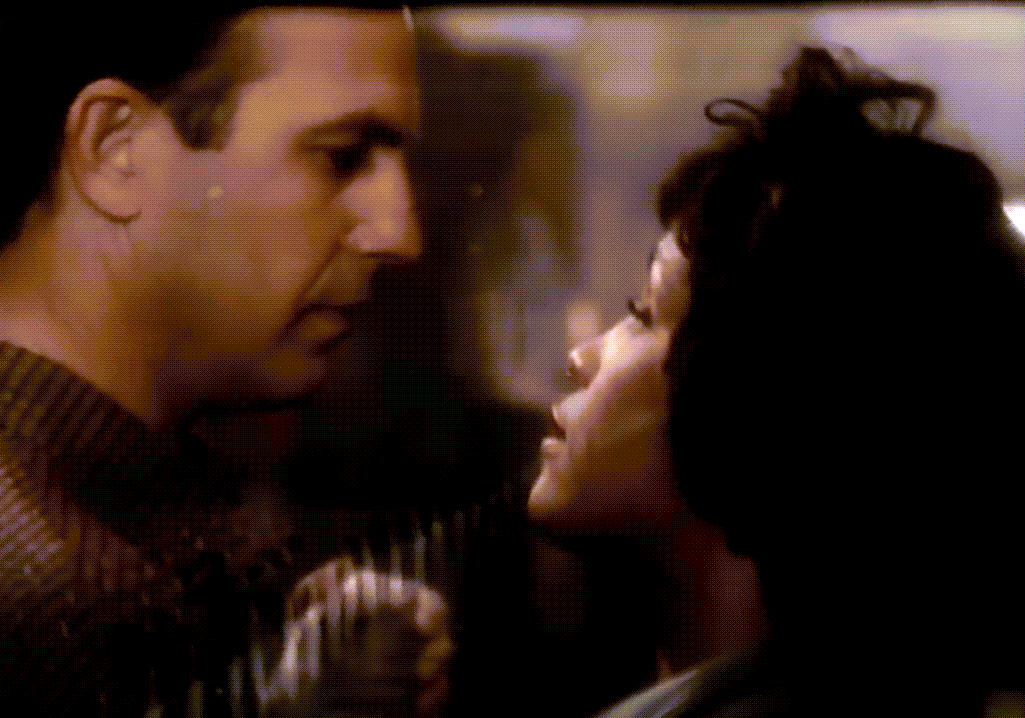 For her 1992 film "The Bodyguard" with Kevin Costner, the late Whitney Houston recorded a version of "I Will Always Love You." Whitney Houston's version of "I Will Always Love You" spent a whopping 14 weeks at the top of the Billboard Hot 100 chart.
In the film, Kevin Costner is cast as the bodyguard of the Whitney Houston character. Houston's character falls in love with the Kevin Costner character. The lyric of this song fit beautifully with the movie.
At the time, the Whitney Houston version of this gorgeous song became the best-selling single by a female artist. In 1994, Whitney Houston won a Grammy Award for her performance of the song.
While Whitney Houston has the most famous cover of "I Will Always Love You," Houstons version has also been covered by other artists in New York, Los Angeles, in the United Kingdom, on the Porter Wagoner Show, and more.
Dolly Parton told Oprah Winfrey in an interview that the first time she heard Whitney Houston singing "I Will Always Love You" she had to pull her car over to keep from crashing. It was just that moving to her.
Here is Whitney Houston's version of "I Will Always Love You."
Who Has Covered "I Will Always Love You"?
In addition to Whitney Houston, tons of other artists have covered "I Will Always Love You," including Amber Riley, Linda Ronstadt, Sarah Washington, Carrie Underwood, and LeAnn Rimes.
We love Kelly Clarkson show episodes, and Kelly Clarkson show ratings prove that we're not alone. Kelly Clarkson is famous for having a positive, upbeat attitude, and her bubbly personality makes her a favorite among people from all walks of life.
Is there anything Kelly Clarkson can't sing? She proves over and over again that she is a unique talent with an amazing gift.