Subways and train stations are one of the busiest places in every city. People come and go, literally just a link to where one goes. But in this viral video, a subway station became a concert hall for a few minutes, thanks to these street performers. For a while, passersby get a time-out from a busy day. Guess who's serenading in the subway? Well, no other than Michael Young or Mike Yung, for many. Mike sang the famous 'Unchained Melody' of The Righteous Brothers. He sang it beautifully, drawing the crowd to stop and watch him. 'Unchained Melody' has been loved by many since 1955, originally Alex North's version for its romantic and sentimental message. However, it draws more popularity when The Righteous Brothers recorded it.
The video shows how Mike Yung sings through the heart as if he owns the words. Indeed, a great singer! People were clapping and cheery after the song number, which made Yung smile. The resonance of his voice is just so unique, deep, and full. Undoubtedly, he made the passersby stop by their tracks and appreciate the performance for a while. It's like a free concert. Yung's video did not end up being viral, but it brought him to America's Got Talent S12 audition. He performed The Righteous Brothers' Unchained Melody with Shunta Sakamoto as his pianist. There, he advanced to Judges Cut. He sang "A Change is Gonna Come" by Sam Cooke.
In the quarterfinals, he performs Ed Sheeran's Thinking Out Loud, which brought him to the semis. But unfortunately, that is where his AGT journey ends. Despite falling out from the competition, a new leaf came for Yung. In January 2018, he released his single called "Alright." Around August of the same year, he worked with Martin Garrix, a Dutch DJ and producer. They released a new song called "Dreamer" as Yung's tribute to his late wife, Lydia.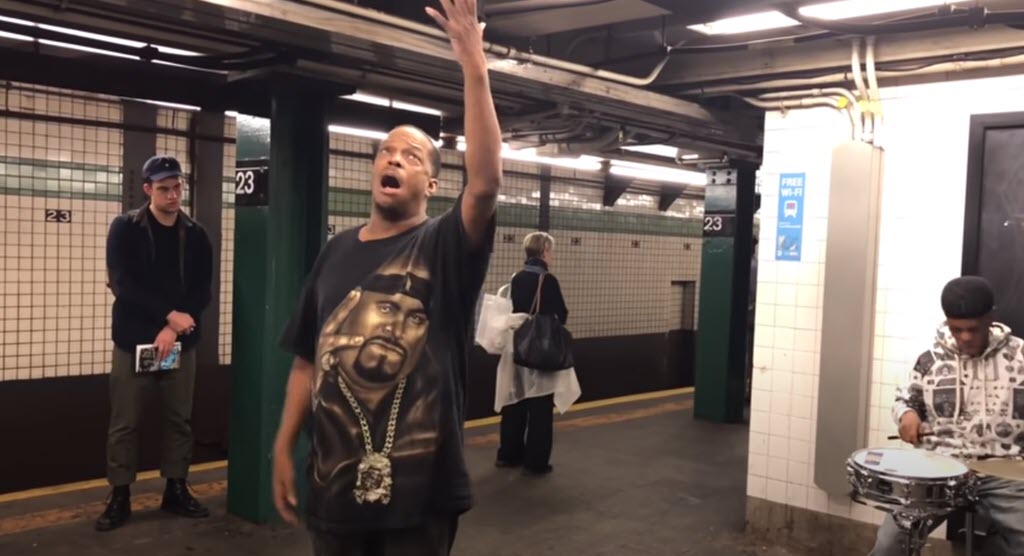 Check out his video below and get enticed by his voice!
Mike Yung is one humble and fantastic singer. In fact, he joined the AGT Season 15 for the second time. And true enough, his voice is still unique and captivating!