"I found the love for me, darling, just dive right in and follow my lead. Well, I found a girl, beautiful and sweet. I never knew you were the someone waiting for me". I can't blame you if you are singing this in your head right now. Perfect is an incredibly romantic song; it is no wonder why it became a top hit in multiple countries. I think no one on this planet has never heard this famous song by Ed Sheeran.
Being one of the most romantic ballads in history, Perfect became the favorite song to cover by different artists and musicians. One of them is the 25-year-old street performer, Jacob Koopman. He originally came from Bali in Indonesia. Then he found his feet busking on the bustling Grafton Street, which opens the door for him to play on many gigs around Ireland, like Castlepalooza and Electric Picnic.
In one of his performances in the most famous shopping street in Dublin City, he chose Perfect to serenade the locals and tourists strolling the busy street. He wooed the passersby with just his guitar and talented voice. You can clearly see that the audiences were really feeling his performance; some couples can be seen dancing, enjoying their own little world while savoring Jacob's melodious voice.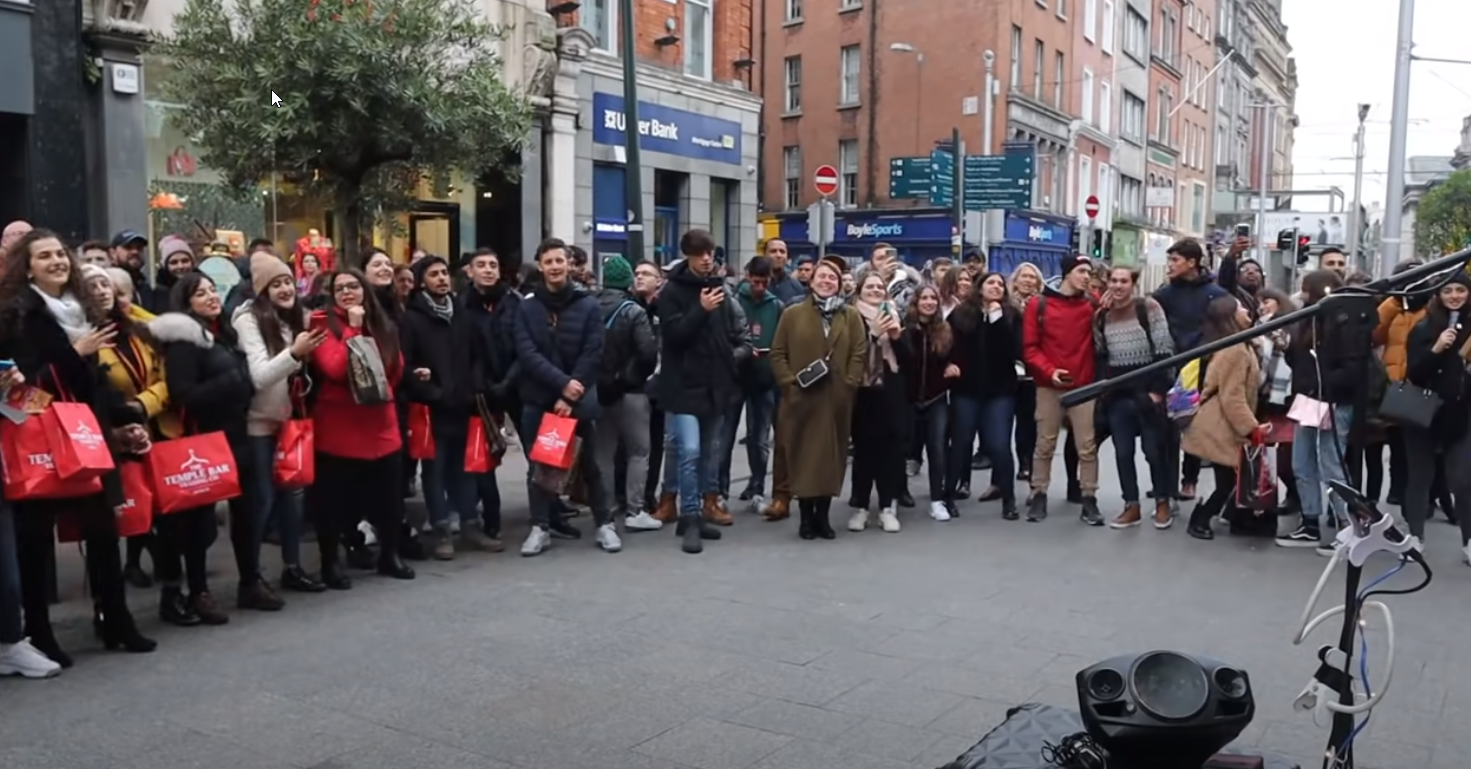 However, after a minute, Jacob's beautiful voice suddenly vanished in the crowd. Then, all of a sudden, the missing voice of Jacob has been replaced by the incredible voices of his audience. It seems that he faced a technical problem with his microphone, but instead of ruining his performance, the technical issue resulted in an epic moment. Watch below to see how the talented crowd instantly became Jacob's backup singer in his street performance:
Isn't it amazing how music can unite people from all around the world?