Engelbert Humperdinck is one of the middle-of-the-road balladeer and legends of the music world, perhaps not many of the young people now is so familiar with him. But I have known him and even his songs being my grandmother's favorite. I always hear her play his music that is marked in my memory.
"Blue Spanish Eyes" has a variety of styles from different balladeers but I think Engelbert Humperdinck is one of the best ones ever. This time let's take a look at how the pan flute and guitar renditions of the brothers Oscar Andres Morales Vega and Pablo Santiago Morales Vega will touch your heart.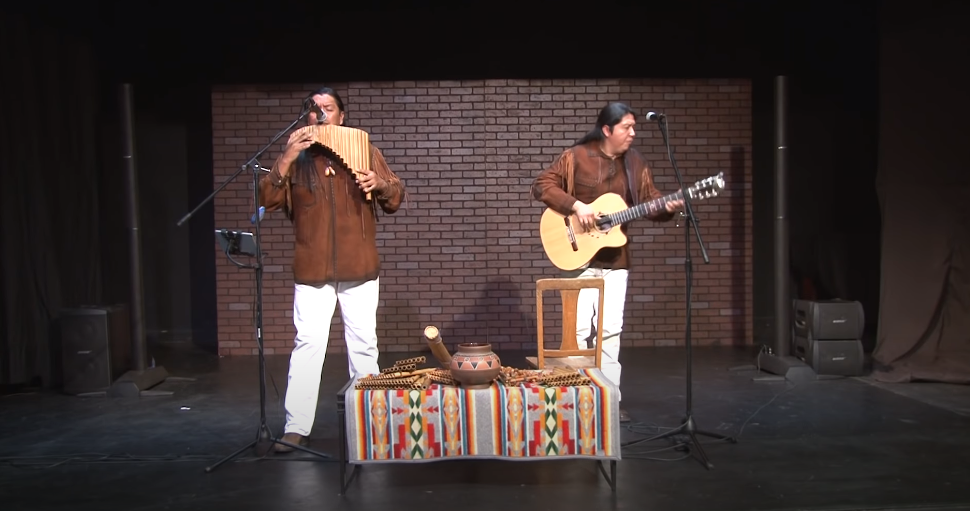 Engelbert Humperdinck sang it with his stunning voice that will bring back memories from the golden lane. This song perhaps marked a memory in our hearts and mind. And surprise, surprise the brothers who ensembled the Inka Gold because of their love for music made a very noteworthy version of the "Blue Spanish Eyes" they gave justice to the song with their stunning music from their instrument. The introduction was done by Pablo Santiago with his expertise in playing the guitar followed by the harmonious music coming from the pan flute of Oscar Andres.
These bothers who grew up in Ecuador's Andes Mountain and are now residing in Mexico make beautiful music. they are from the Native American tribe called Inka. That's why their music is derived from their culture and ancestors mixed with the modern genre. The purpose of their music is to bring about and introduce their heritage to the world. In their performances, you will see them use their cultural instruments to give tribute to their ancestors.
Their music penetrates deep in our hearts that we will never get tired of listening to it, that we will clamor for more and will continue asking for more. Even my grandmother would have loved this.