In 2014 a sweet barefooted seven-year-old little girl went up the stage of Norway's Got Talent where she mesmerized the audience and the judges by her performance of "Gloomy Sunday." The song is an English version of a very popular Hungarian song from the 30s titled "Szomorú vasárnap" it was first recorded in English in 1936 by Hal Kemp in 1936, featuring lyrics by Sam M. Lewis. It soon became popular in English speaking countries after Billie Holiday in the 1940s recorded her own version, which is the same version that the little girl named Angelina Jordan sang in front of awestruck judges.
She sang on stage, missing a few teeth and wearing no footwear at all. A few years before that performance she traveled to Asia where she met a poor motherless little girl. The little girl commented that she had very lovely shoes, in reply Angelina took them off and insisted that the little girl accept it as a gift. They both bonded instantly and soon had a conversation about their dreams, Angelina asked her new friend what her dream was to which the little girl said she has always wanted to be a doctor, but was pretty obvious that it was impossible for her, but Angelina disagreed and encouraged her friend to believe in her dream and that she can achieve anything if she wanted to. Her way of paying tribute to that little girl is her barefooted performances.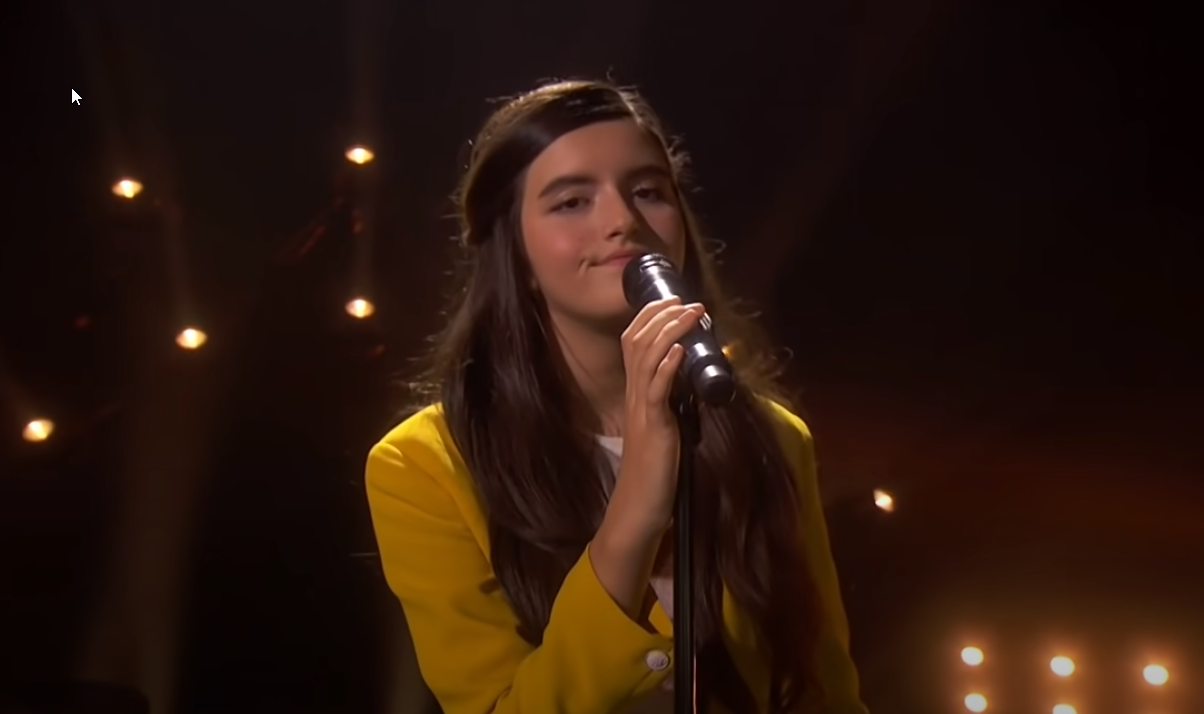 She first showed this trait in her performance of "Gloomy Sunday" which was the start of her successful career and early this year, she was invited to America's Got Talent spin-off show, AGT: Champions where her performance of her own version of Queen's "Bohemian Rhapsody" where she was given a Golden Buzzer by Heidi Klum which pushed her directly to the finals. Below you will see her amazing performance for the finals where she sang her own version of Elton John's "Goodbye Yellow Brick Road"
Despite the awe-inspiring performance, she sadly did not make it to the top five of the competition, but many of her admirers (ahem, me included) believe that she very much deserved to have been the champion of the competition.