Kelly Clarkson certainly has made a name for herself since appearing on American Idol in 2002, which led to her record deal with RCA. In fact, Clarkson was the first winner of American Idol.
The 40-year-old singer and songwriter is bursting full of talent, so her stardom is well-deserved. Clarkson used her show on NBC to do a rendition of ABBA's hit song "Dancing Queen," and you'll want to play it on loop.
It's not just her music that makes Clarkson so popular. She is bubbly, funny, and adorable, and she seems to be very down to earth. There is nothing not to like about this woman.
The three-time Grammy winner covers a lot of songs on her 'Kellyoke' segment, and this time, it was ABBA's wildly popular song. Clarkson isn't the only famous person that admires ABBA's hit song. Queen Elizabeth II reportedly said of 'Dancing Queen':
"I always try to dance when this song comes on, because I am the Queen, and I like to dance."
Clarkson took on Dancing Queen with a more somber tone. Hey, if you're going to cover a popular song, you have to make your version different, and Clarkson did just that. Vice called Dancing Queen the "saddest record ever made." The Guardian disagrees, writing, "Dancing Queen is beautifully produced: catchy and euphoric, the perfect backdrop for a song that encapsulates the carefree bliss of youth."
The Financial Times weighed in to say, '"Dancing Queen" is outwardly about the joy of a teenage girl on a Friday night, responding to the excitement music offers, but melancholy bristles through it.' Clarkson appears to agree with Vice's assessment.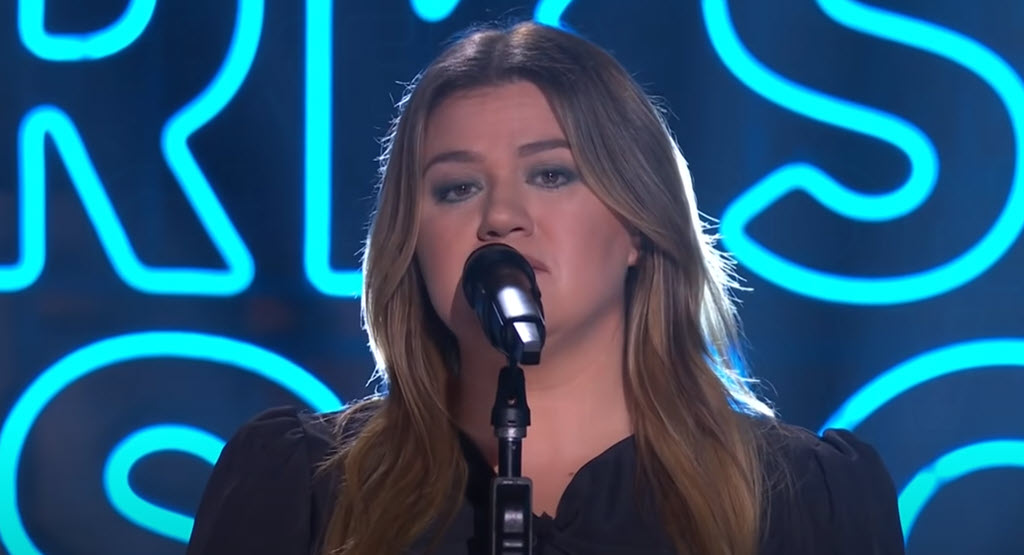 Just for fun, let's compare versions of the song, starting with ABBA. On YouTube, the song has garnered nearly 600 million views.
And here is Kelly Clarkson's cover of Dancing Queen with her musical director Jason Halbert playing the piano.
She really can sing anything.