Do you remember the little girl whose video of her singing Disney's Little Mermaid's "Part of your World" went viral in 2016? Well, she's now a famous kid singer, with dozens of show performances around the country, multiple guest appearances on the Ellen DeGeneres show, acting roles in feature films like the 2018 version of The Little Mermaid, Spies in Disguise and Anastasia and of course cover videos of her favorite songs which you can all find in the YouTube channel, "The Crosbys."
One of her more recent videos is one she did with her entire family, her dad, Dave, doing backups, her mom Ashley, playing the piano and some backup voice, her brother, Carson, also doing backups, and baby sister, June just being cute and adorable. The arrangement and orchestration were led by American composer, conductor, pianist, and teacher, John Leavitt, and was shot at the Emtman Family Farms in Washington.
The family covered songs from Disney's The Lion King in less than four minutes, starting off with Dave singing the Zulu part before Claire comes in with the English lyrics of "The Circle of Life," and Ashley smoothly transmission the tune to "I Can't Wait To Be King" and "Be Prepared" where Carson pitches in. The medley continues with "Hakuna Matata" and "Can you Feel the Love Tonight" where the family harmonizes perfectly before a piano solo by Ashley and finally circling back (yes pun intended) to "The Circle of Life" with the video ending with Dave carrying June just like how Rafiki presents Simba to the Pride Lands.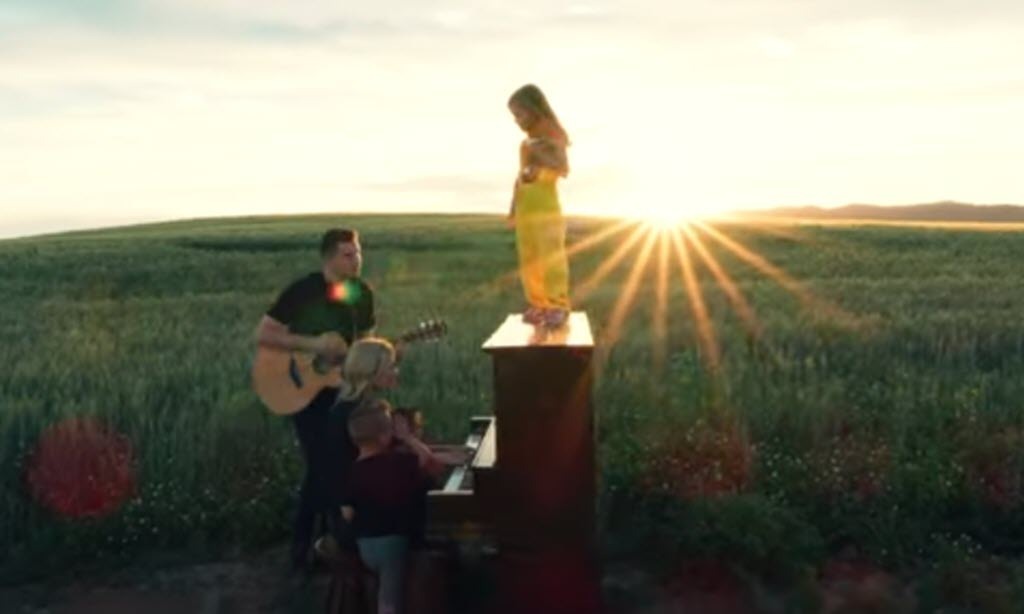 Claire has done dozens of covers with amazing videography, arrangement, and orchestration, but I think this has to be one of the best mainly because it included her whole family and shows the love they have for each other and the love they all share for music. Watch the heartwarming video below.
It's always amazing seeing a family share a love for the same craft!