For someone who has a disability, one of the most common problems they encounter, especially kids, is to feel that they belong. More and more parents of disabled children are having a hard time giving them dolls or even taking them to toy stores because there are just not enough products to make these special kids feel that they belong. As a mom of a 4-year-old who is born deaf, Clare Tawell has had so much experience in this matter.
UK-based Clare is a 39-year-old medical radiation technologist who believes that the world still puts great emphasis on "being normal". She also added that she became disheartened when she couldn't find a doll or any toy for her daughter. She felt that her daughter's disability and she herself is not being acknowledged. "We still live in a world that puts great emphasis on 'being normal,' so if you have a physical/visible difference you are often made to feel abnormal. To a child, this can really affect their self-confidence and esteem. When they go into a toy shop and see dolls with all 'normal' features it only strengthens the feeling of not belonging or feeling like the odd one out. I want to change that."
"I became really disheartened when I couldn't find a doll or any toy with hearing aids. It felt to me that society didn't deem her important and therefore she shouldn't be 'acknowledged." So she modified a doll for her daughter. Soon after that, moms with children who are differently-abled are asking for her to create dolls for them. She has an Etsy shop and has already sold more than 2000 dolls.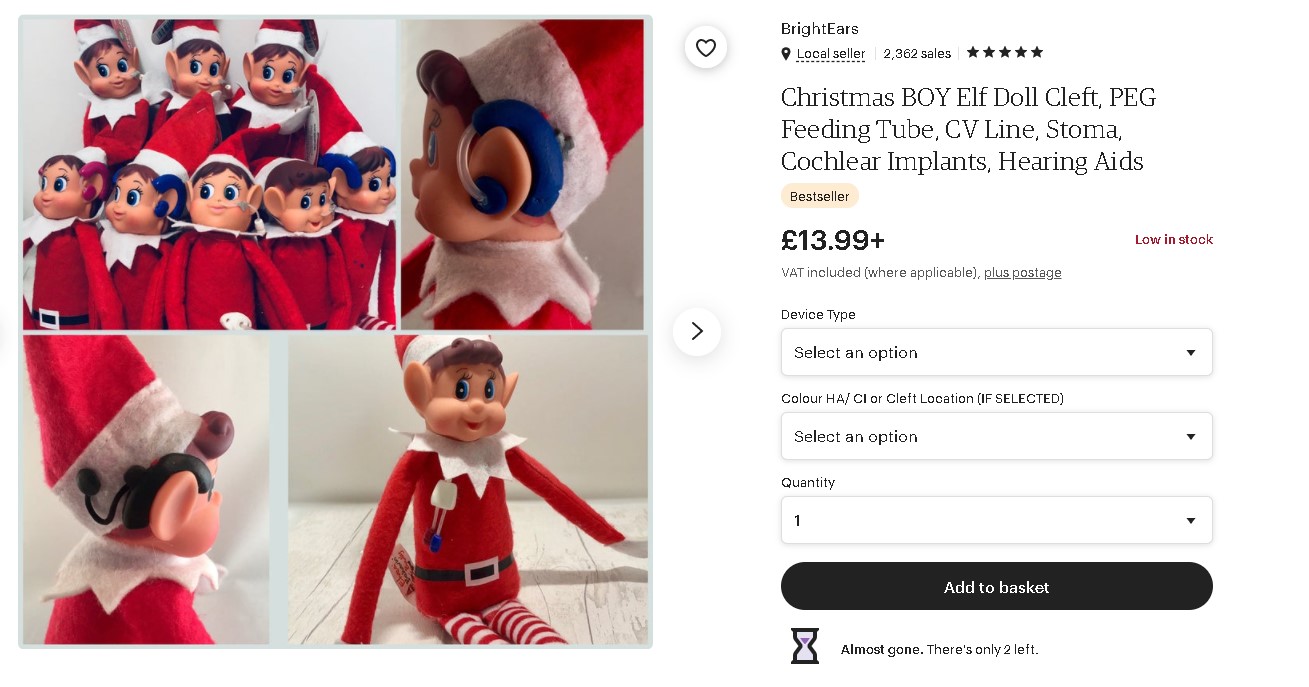 "It kind of snowballed from there…. It is incredibly empowering for them. So, my range of dolls quickly expanded, and I'm still expanding them now to include as many medical conditions as possible."