Alicia Keys is here again to rock our world with her lovely voice. This time, she has her son with her for a soulful performance. During the 2019 iHeartRadio Music Awards, the gorgeous artist performed solo at the grand piano her emotional piece called "Raise a Man." This is after she accepted the Innovator Award for the span of her career. Her smiles were stunning as ever, lighting up the place as her exquisite vocals soothed our souls. It was undoubtedly perfect! What the crowd didn't know is that the iconic singer has a surprise in mind.
Halfway through the piece, she called her beloved young boy to the stage. And the little guy, Egypt Dean, didn't waste any time. He immediately went up to the stairs and sat beside his mom on the piano. Wearing his silver sequined tracksuit, he took over the keys so confidently as the famous Alicia continued singing the piece. It was so exciting and extra heartwarming at the same time! But it's not over yet. After the first song, Alicia went on and performed her 2003 hit tune, "You Don't Know My Name."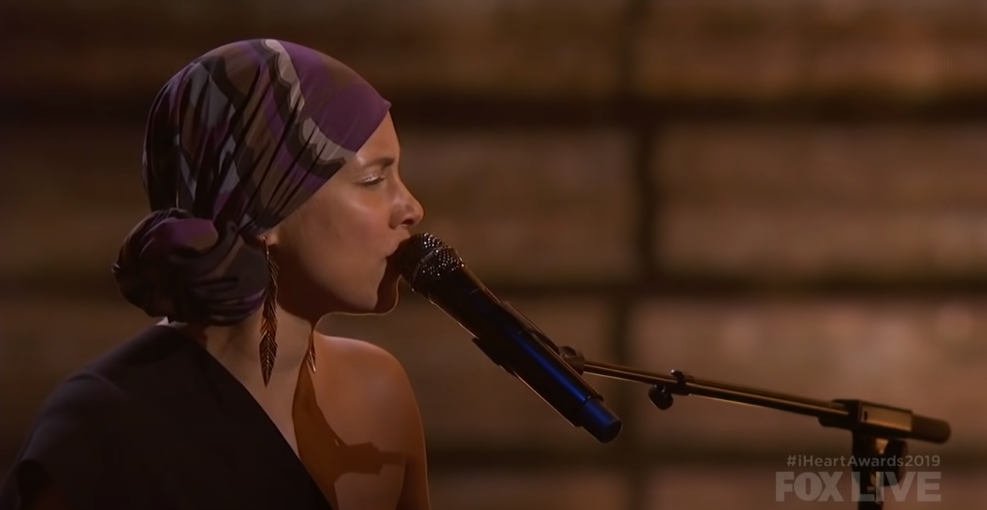 She played the piano back to back with her son, and they just look so pleasing together on stage. The duo is so unbelievably mesmerizing! The renowned singer then said, "this is such a special night tonight and we are blessed to share it with you," before standing up to sing along with the audience as Egypt continued to impressively play the instrument. Finally, Egypt stood up to join her mom and went hand-in-hand with her to the front stage. The young talent even took this opportunity to *floss* along while Alicia gave her all as the performance comes to an end. It was so adorably unexpected!
Watch the touching video below and understand what it's like to raise a man.
I doubt anybody else would not know her name after that! The mother-son synergy is so perfect; I can't wait to see more of this pair!