Here's yet another performance of Andrea Bocelli that'll make you fall in love. With his mesmerizing voice, he sang his own version of the classic song, "Moon River", from the iconic movie Breakfast at Tiffany's. And it will take you to a place of delight and fill your heart with bliss! This is in part of his interesting 2015 album called "Cinema". The album features a collection of classic movie soundtracks and scores that have been etched in our hearts. And his dreamy version of this best-loved musical piece is particularly stunning.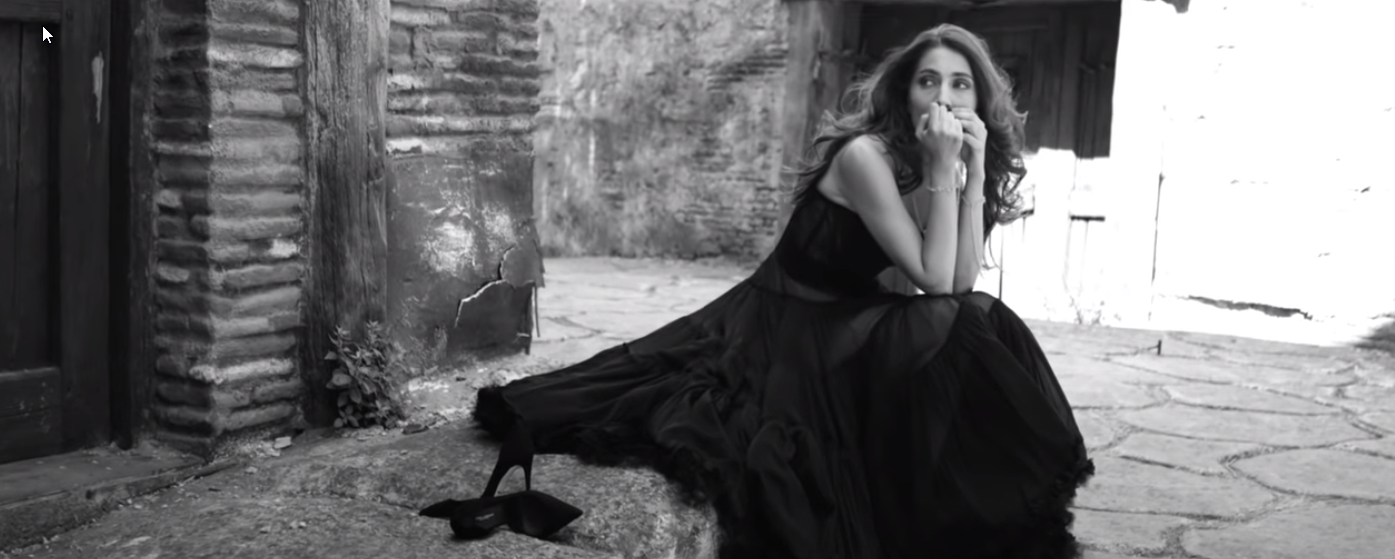 This is paired with an elegant black and white video that is undeniably a work of art! The wonderful piece shows different glimpses of Andrea and a gorgeous woman named Caterina Murino as the instruments resonated. And when the world-renowned tenor started to croon, you just couldn't help but swoon and allow him to snatch your heart! As the song progresses, the story leads us to their heartwarming meeting. Slowly, the world turned bright and colorful as the two enjoyed each other's loving company.
It was so beautiful and sweet, especially with Andrea's divine voice playing in the background. But the taste of paradise didn't last long and the two had to be separated. Once again, everything turned black and white as they let each other go. Yet it wasn't all sad and bitter. Their happy faces seem to show content and pure love even when they're away with each other. It almost looks like a promise of togetherness regardless of what happens and that they'll cherish the memory of each other forever.
Watch the touching and romantic video below that'll surely take your breath away!
Andrea is one of the most beloved classical solo performers today. He's also one of the bestselling artists in the music industry- and for all the good reasons. He never fails to deliver perfection to the stage as his wonderful vocals bring life to any song ever exquisitely. Just hearing him sing is such a gift to the world that no one would dare miss. And this classy rendition shows exactly how he can make anything into a masterpiece!