Jenna Dewan, Channing Tatum's then-wife, shocked us all with her performance on Lip Sync Battle.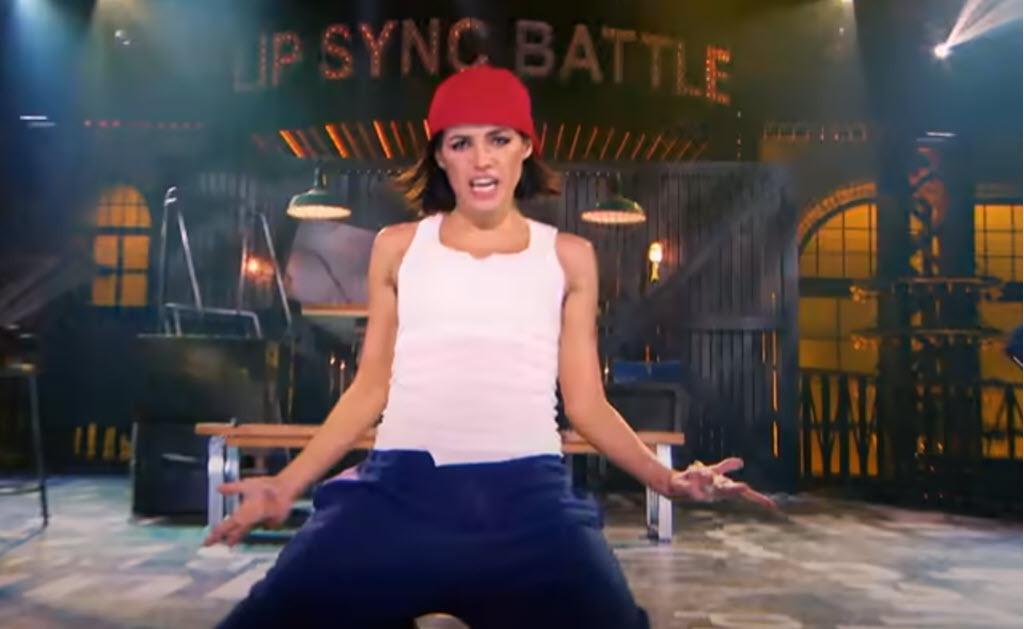 Jenna and Channing were competitors during this episode, and neither disappointed. However, Jenna's recreation of Channing's Magic Mike routine to "Pony" by Ginuwine is something we cannot stop watching.
To set the stage, Jenna is wearing sweats, a white tank top, and a red baseball cap. A little later in the clip, you notice Jenna has a hilarious attempt at airbrushed abs, as well.
We all know Jenna can dance, but watching this performance to 'Pony' while Channing watched is a day-maker.
Someone Who Knows How to Ride
Our opening shot is Jenna in a welding hat and holding a grinder, making sparks fly. As soon as the song gets going, you can see Channing off to the side, as he is working through a range of emotions. What starts as surprise and humor quickly dissolves into complete disbelief. You can see this starting at minute 0:21
Immediately after, Jenna dances and slides towards the audience to give us a view of her 'drawn-on' abs and some handsy action to the line 'I promise that you won't want to get off.'
As you try to process the shock of that moment, she turns, runs, and slides onto a table while licking a power drill. Go ahead; you can watch it again, starting at minute 0:35.
Who Ordered Me a Lap Dance?
When you think it does not get any better, Jenna calls two men to escort Channing to a chair in the middle of the floor. However reluctant to be on this stage, Channing is red-faced and very well may be laughing so hard he is crying. You can catch this at minute 0:56.
This incredible screen will not disappoint, you need to watch the whole video, but take a moment at minute 1:24 to see Channing's expression.
If you are anything like us, you will watch this several times and not be disappointed.
Images: YouTube