"It's been a long day without you my friend, we've come a long way from where we began. I'll tell you all about it when i see you again". With our present situation now that we have to distance ourselves from others, this is a very appropriate song. Family and friends we have not seen for quite a while. Let's once again sit and relax and listen to another performance of the young virtuoso, this time without the audience that crowded him. We can just close our eyes and enjoy the melody that he is trying to emit to us. Let's savor every moment of his music from a distance. In a rooftop garden where we can just imagine feeling the breeze and listening to melodious music.
Cole Lam is the boy who does wonder to the piano, he twirls and swirls his fingers on the piano keypad like he was just playing. He is not only well versed in piano but also with other instruments. He does impromptu presentations in public places like train stations, shopping malls, and open stage festivals. And this time on the Crossrail Place Roof Garden. "See You Again" is a song recorded by Cameron Jibril Thomas also known as Wiz Khalifa, an American singer, this song featured singer Charlie Puth. It commissioned for the 2015 action film Furious 7 as a soundtrack and was also a tribute to actor Paul Walker who died in a car accident on Nov. 30, 2013, in Valencia California. Later on, as a bonus track, it was included on the international release of Puth's debut album Nine Track Mind. This was released on March 10, 2015, and became the United States soundtracks' lead single.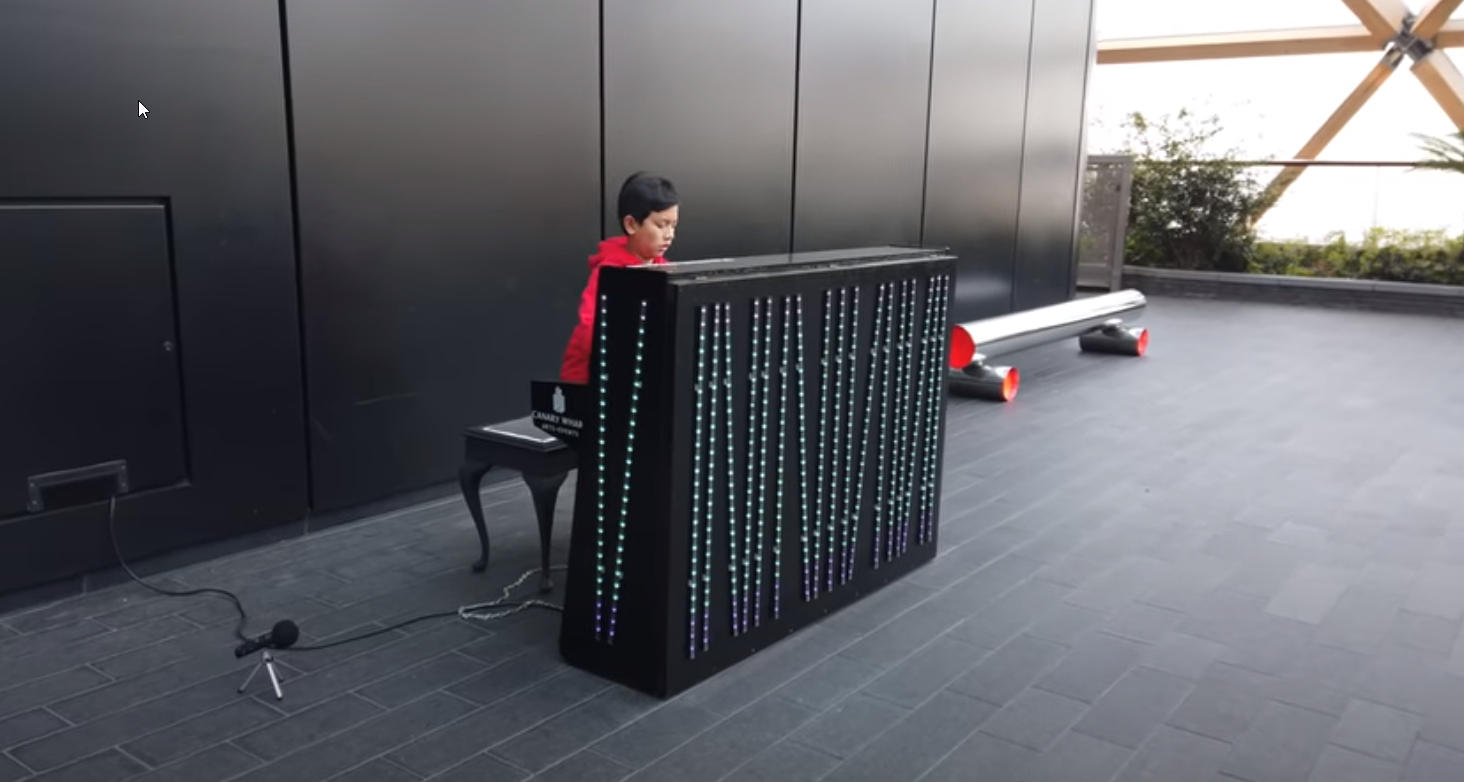 Watch Cole Lam play the song on top of a rooftop garden and instantly feel refreshed and at peace.
Get more of this kind of melody from the boy wonder.