Remember the phenomenal twelve-year-old boy wonder who attracts a great crowd by playing on public places like train stations and shopping malls? He is Cole Lam who does wonder by wriggling his fingers on the piano keyboard. But take note he is not only good at piano but also with other instruments.
He once did "We Are The Champion" in London St. Pancras International Train Station where he gathered a number of audiences. And one man even missed his train because he was so engrossed watching him. And this time again doing the same piece with more vigor and vitality at Westfield Stratford City where he pulls in a shopping mall crowd. "We Are The Champion" was one of the well-known anthem of the rock band Queen and this was written by the group's singer Freddie Mercury.
Shoppers enjoying the day strolling around and visiting different shops were attracted by the music Cole Lam was emanating. His mesmerizing music is like a magnet that attracts people to gather around and watch him. They were tantalized that they can't help but stop and witness the recital, they set aside whatever purposes they intend to do for the day. They took pictures and videos of the performance and listened intently that after the production he was given booming applause.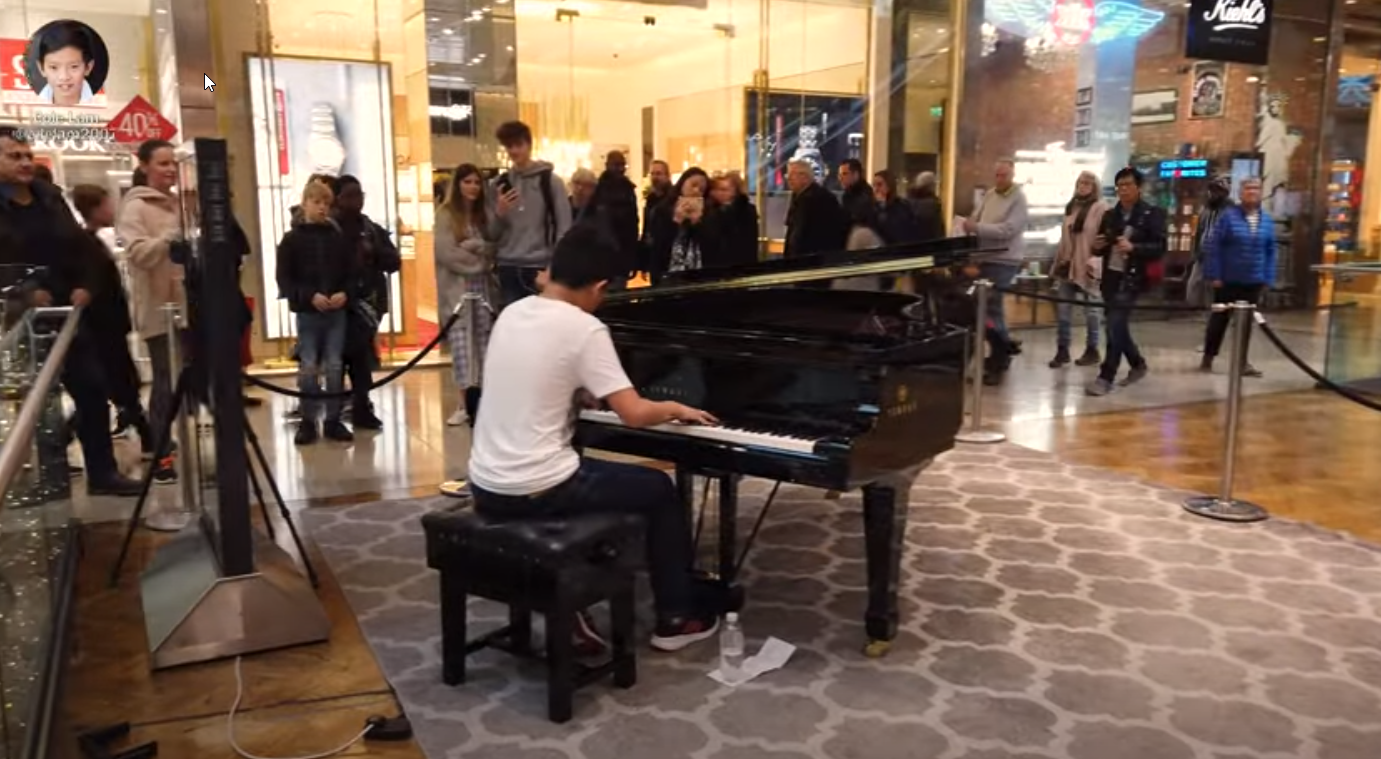 He plays confidently because he has mastered the art of music, he has done several impromptu performances in front of different personalities like regular common people in public places such as stations and shopping malls but as well as to the royalties. Lam studied classical pieces through regular piano lessons, he pieced together instrumental and vocals in piano cover. He even composes his own classical and contemporary music.
This boy wonder is truly a remarkable genius in music. Follow and subscribe to his channel on YouTube and Facebook.