If you're a fan of the band Gorillaz, you know that something doesn't add up when they're up to perform live. I mean, how could they even, right? For those who aren't very familiar, the band is made up of four animated cartoon members, namely Stuart "2-D" Pot, Murdoc Niccals, Noodle, and Russel Hobbs. They all live in a creative, fictional universe that can be seen in their music videos. The novel approach of virtualization was loved by the crowd but was also presented with many challenges. This includes the impossibility of a live performance- or so we thought.
In 2018, the musical group did the unthinkable and went on to entertain everyone in a rare live street performance. And no, we're not talking about lifelike holograms or any other creative and techie whatnots. We're talking about the Gorillaz leader Damon Albarn performing the set and stunning everyone in the flesh! Gone are the days when visuals define the band and overwhelm their animators. Now, they're up to take the next steps and showed the world an unfamiliar gang with more than four members. Many people were left dumbfounded as they see a different face singing their favorite piece ever perfectly. It's almost more surreal than the animated fantasy!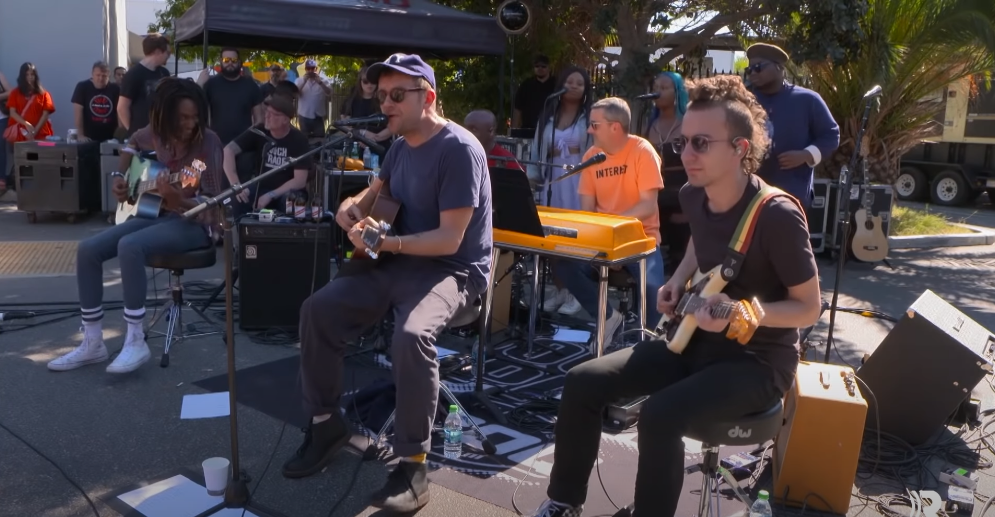 In the video below, you can see Damon performing the band's lovely single, "On Melancholy Hill." I personally love this piece as it shows the beauty of being alone with prismatic colorfulness. They've arranged it in such a way that you can feel the sadness, but it's not the usual blue- it's also filled with all the pinks and oranges of life. It doesn't bring you to a happy place but lets you embrace even the peak of your melancholy peacefully. Somehow, it strangely brings contentment to the listeners, letting you relax in this fast-paced world. And hearing it live brings a different yet similar kind of magic.
Watch the rare performance below and find inner peace in your heart with its soothing melody.
The street performance may be a tricky act, but it sure is incredible! I don't know with you, but I can watch it all day.