Believe me when I say that this nine-year-old performer is the bomb! In just a few minutes, her alluring smile and exceptional talent will blow you away. Don't believe me? Well, see for yourself! Krisia Todorova is a young Bulgarian superstar who catapulted to fame thanks to the long-running TV program called "Slavi's Show". There, she was able to shine ever brightly and showcase her talents for everyone to see. And the world just couldn't get enough of her!
The charming child prodigy was in a lovely long black gown when she sang her rendition of the soulful 1997 hit tune, "My Heart Will Go On". The stunning piece is the famous main theme song of the movie, "Titanic", and is actually the biggest hit of the ever-gorgeous, Celine Dion. It's a melody we've all probably sung to or even just hummed along with. And this little star surely did the exceptional song justice and has put life to it once again- with a bit of Krisia magic on the side. It was captivating!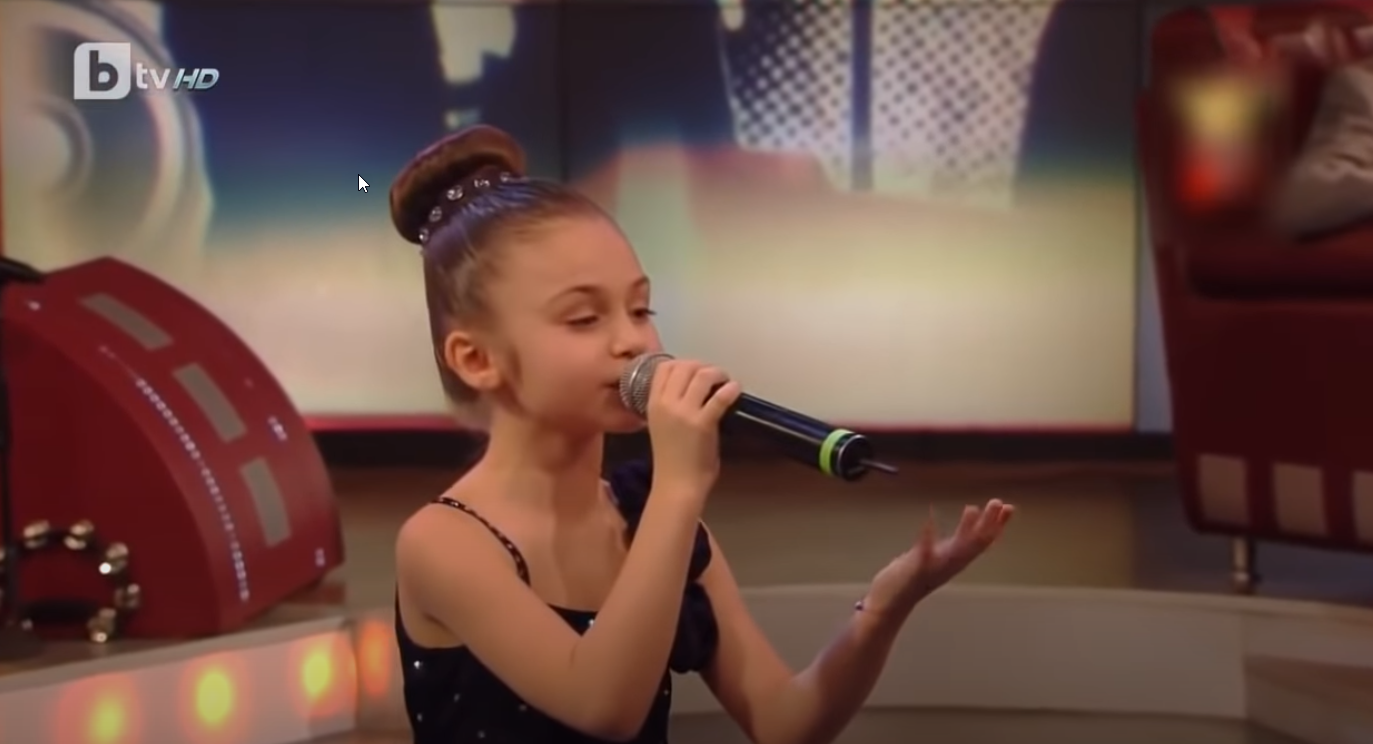 And for those who don't know yet, just a few months after this 2014 performance, she represented Bulgaria at Junior Eurovision Song Contest held in Malta. She serenaded the crowd with her own song called "Planet of the Children". Together with the twin Ignatov Brothers Hasan & Ibrahim on the piano keys, the three snatched the second place in the event. They were just 12 points shy from the grand winner, Italy! However, the trio was able to enchant the hearts of the viewers and won the press voting.
Watch the mesmerizing video below that'll surely bring back some memories of the classic romance film. Prepare for some swooning!
How can such tiny talent sing this well? Her voice is remarkable! She sure has a bright future ahead of her.